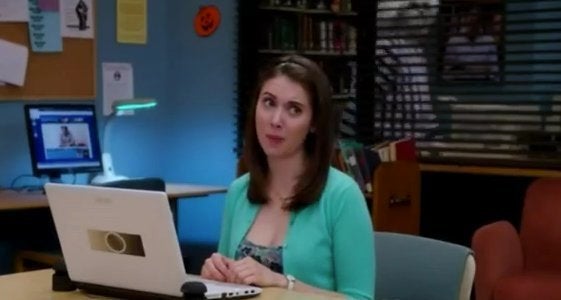 When NBC temporarily left off "Community" from its mid-season schedule last week, fans were up in arms. A rabbit hole of pop culture and self-reference, the show has been lauded as the smartest show on television, and if you're looking for a crash course as to why it's so revered, this newest easter egg is the perfect example.
An eagle-eyed YouTube user noticed that, just once per season, one of the show's cast members would say the word "Beetlejuice," referring to the Michael Keaton-portrayed title character of the 1988 horror comedy flick. In that film, when someone says "Beetlejuice" three times, Keaton would suddenly enter the scene.
And so, when in this year's "Horror Fiction In Seven Spooky Steps" episode, the character's name is said by Alison Brie's character Annie -- the third time its said over the course of "Community's" three seasons -- you can just guess what happens. Just make sure you're looking closely.
Popular in the Community