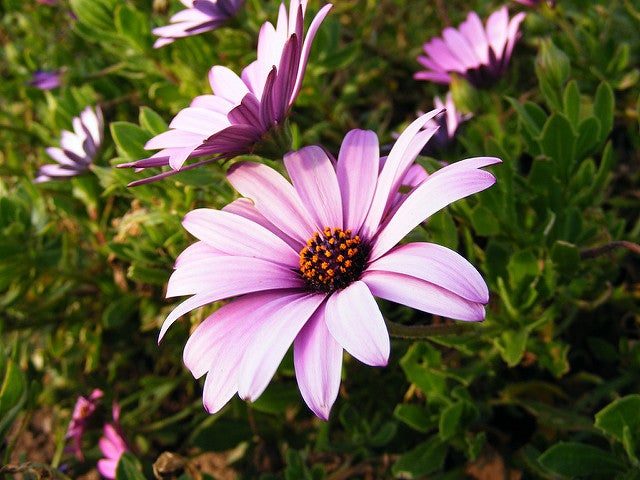 If you were going to guess where life expectancy topped the global chart, you might be tempted to choose the United States, which has the largest world economy and is the 10th richest country in the world.
But you would be surprised.
While the country's riches have helped make it 31st on the list of life expectancies, it sits below Costa Rica, which is a middle-income country.
In Cure: A Journey into the Science of Mind Over Body, Jo Marchant explores the "Costa Rica" dynamic that leads to good health and overall well-being. Her scientific conclusion: people who live meaningful lives full of social connection tend to live longer, even if the country they reside in isn't as wealthy.
Considering that the loneliness factor in the U.S. has doubled from 20 to 40 percent since the 1980s, this doesn't bode well for our… wellbeing—or our lifespans.
It is not personal wealth, the strength of the stock market, inflation, or fluctuation in interest rates that cause the ebb and flow in our personal well-being. [The] literature reveals time and time again that what makes us happy is the quality of our romantic bonds, the health of our families, the time we spend with good friends, the connections we feel to communities. (p.13)
What's School Got to Do With It
Schools (and preschools) have a unique opportunity to take the lead in community building, both in the classroom and within their wider communities. After all, school happens virtually every day of the year, presenting numerous opportunities in a central location to either promote social isolation or social connection. And while we can start to think that school is just about academics, it's hard to hold to that when we consider not just long-term health effects on children but also how academic achievement is strongly influenced by a student's well-being, which is entwined with the well-being of the adults in their homes and communities.
Leading a School or Classroom? Get Inspired by Example
There are many ways to build community through schools. This Seattle childcare and preschool program, located on a campus that houses 400 older adults, brings together the elderly and children for "a variety of planned activities such as music, dancing, art, lunch, storytelling or just visiting." The benefits to old and young are mutual. After all, one study of older volunteers (in a different setting) showed that age-related brain damage was actually reversed when these volunteers read to children (see Marchant). And children are more likely to stick with school and avoid drugs when an older, concerned adult is part of their lives.
Says Moran about the students who worked on the treehouse project with community members,
Middle schoolers understand community as it has always been for us humans. They'll take care of each other. Some team up to cook a dinner meal of hotdogs and mac and cheese on their last 'build and finish' night. Others remember to remind each other to 'be careful' climbing all over the structure. Everyone helps pick up stray nails and put away sharp-edged tools. They become team.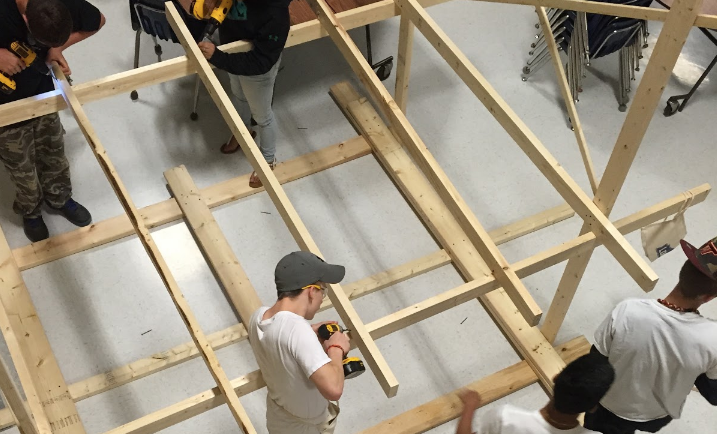 Cultivating a community mindset can begin with a school's onboarding process, as it does at Tabernacle Elementary School in New Jersey. Says principal Gerald Paterson,
One of the many cool traditions that we do in Tabernacle is the Tabernacle Tour for new staff. I can't claim the idea. When I taught in the Cinnaminson School District, the Principal at New Albany Elementary School, Jack Haag, would provide a tour for new teachers which featured the unique areas in that town.
As a result, Tabernacle's new staff are treated to a tour of the town and get an idea about everything from its Native American roots and Mexican aviator monument to—delicious!—its donuts and cider at the Russo farm, an establishment which is itself a big community participant.
Tabernacle elementary educator Brittany Murro is conscious of how makerspaces cultivate community and gives a few tips on how to jumpstart the process. Her makerspace now has ceiling tiles that feature major community sites, including those that the new Tabernacle teachers visit during their onboarding tour. Says Murro,
As we began the project, the students got so excited sharing about all of the memories they had of each special place in Tabernacle, and their parents' reaction at Back to School Night was very similar. There was a mixture of love, pride, and nostalgia as they shared about what each place meant to them and their community…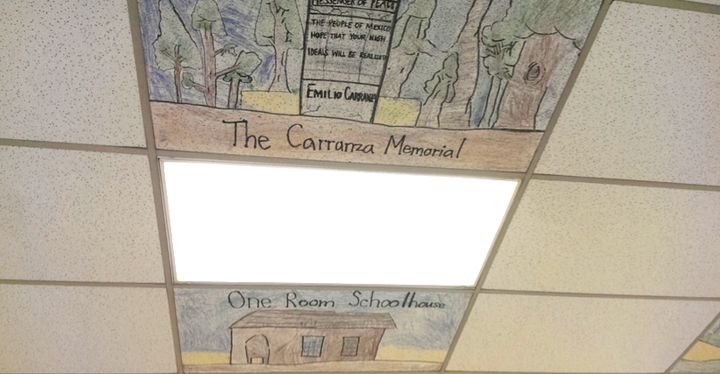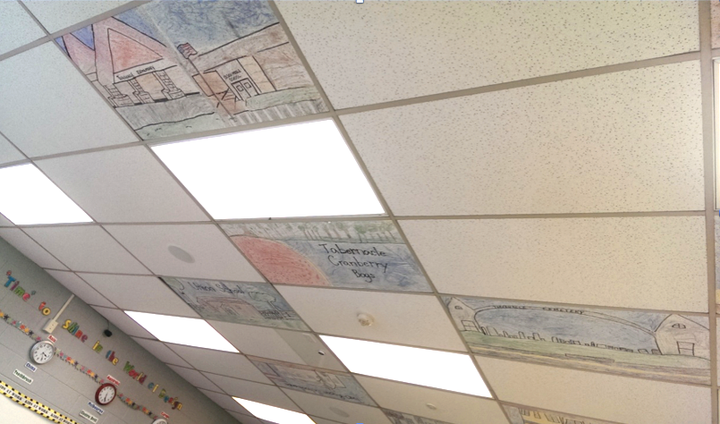 Finally, middle school educator at Tabernacle, Heather Petersack, makes the important observation that it's helpful if a district's wishes to connect to the community are part of its curricular goals. Because Tabernacle includes such goals, Petersack is excited to have the freedom to develop a new initiative revolving around the local cranberry bogs—possibly working on creating underwater robots.
Education for Life
"Educate for life, not school." That's one of the tenets of Albemarle's approach to transforming their school for students.
Given that having a strong community connection is central to long-term health and well-being, that tenet is not a platitude. It could, indeed, be a lifesaver through any school that takes it to heart—for the children, for staff and teachers, and for the school's surrounding adults at every life stage.
Related
Popular in the Community