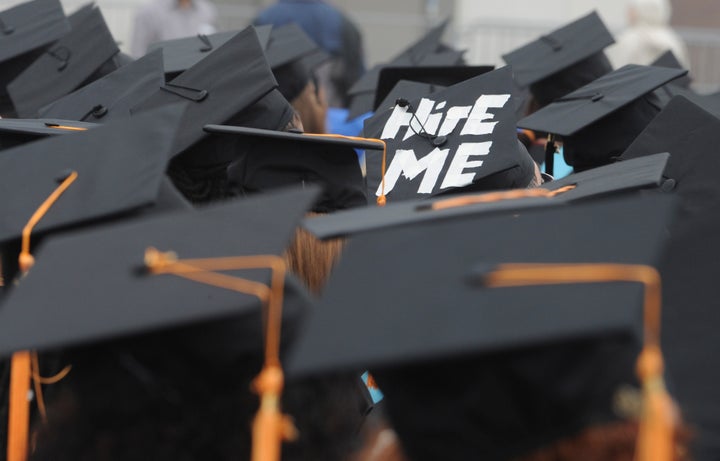 Quality, affordability, accessibility, diversity and student success. These things are at the very core of community colleges, and it makes us all stronger. It certainly continues to make Saint Paul College stronger. When I think of community colleges and their mission, I am reminded that community colleges are the robust and democratic institutions of higher education that provide (a) socially legitimate pathways to empowerment and (b) means for prosperity and engagement for a segment of society often neglected by others.
Now, more than ever, our nation needs two-year colleges -- good two-year colleges. Colleges that not only go beyond filling the gap between the "haves" and "have-nots," but by filling the gap with educational excellence that provides our students an avenue to success with equally first-rate choices, leading to either starting the first two years of a four-year degree or a career path in trade, apprenticeship and technical programs leading directly to employment. Comprehensive colleges must strive for excellence, achieve the extraordinary. But we must never abandon those who are underserved, who can least afford it, who find access to education filled with real and imaginary road blocks.
Our particular strength is the community in which our college resides. Saint Paul College has been a part of the capital city of Minnesota for over 100 years. Our complexion has changed as has the City of Saint Paul around us, yet we are still the "Ellis Island" of colleges in this large megalopolis. We are very blessed to be in a state where immigrant populations have always congregated, where word travels around the world that this is a great place to come to, to be safe, to make a good, honest living. We cannot just simply rest on our 100-year history.
Daily, I call on leaders in our business community, in our industries and in our government to get the word out that we need them more than ever. Because our students need us now more than ever. As a public institution, we see institutional funding erode more each year. We see students getting less in federal and state aid. We see students sacrifice more and more in their lives to get a good education. And sometimes we need to remind our friends and neighbors, our colleagues in higher education, our educators in K-12 that good comprehensive colleges like Saint Paul College are needed now more than ever, especially those who are most at risk in our community.
Our robust curriculum not only challenges the most gifted among our students, but ensures that all of our students can lay claim to a quality education. We're a successful institution because we set our standards high and then support our students to reach them. That's why Saint Paul College is again a top scoring institution on national engagement measures as indicated by the Community College Survey of Student Engagement (CCSSE). We believe that our success is rooted in the thousands of students who find a home at Saint Paul College every year. Ours is a caring, supportive, and nurturing learning environment where dedicated and knowledgeable faculty and staff are committed to the student's future. Moreover, Saint Paul College provides access to extraordinary educational experiences for our students.
We appreciate President Obama's spotlight on community colleges and vocational training. But we must continue to speak out about the measurable and immeasurable value that our two-year institutions bring to our cities, states and nation. I need no greater inspiration than to walk in the hallways of Saint Paul College every day and look at the individual students who embrace a common goal: a good education that will provide themselves and their families a brighter future in contributing to the growth of the communities in which they live. They learn that they really do have value and they do have worth. Truth be known, our college community would be lost without the inspiration our students bring to us.
Calling all HuffPost superfans!
Sign up for membership to become a founding member and help shape HuffPost's next chapter