On November 1, 2016, four Syrian refugees were beaten outside of their home in the north side of St. Louis. The boys, who ranged from 13-15 years of age, were punched and kicked by a group of unknown suspects.
Jessica Bueler, a St. Louis business owner, was appalled when learned about what had happened just a mile north of her shop on Delmar Boulevard. She called the business owner across the street who runs a popular Middle Eastern restaurant and asked how she could get involved.
He suggested a toiletry and winter coat drive, so Bueler put a post on Nextdoor, and to her surprise, "an army of people came with donations."
The group sorted donations the day before Thanksgiving, but when they were finished, they wanted to do more, so Bueler invited them to come with her to meet the families.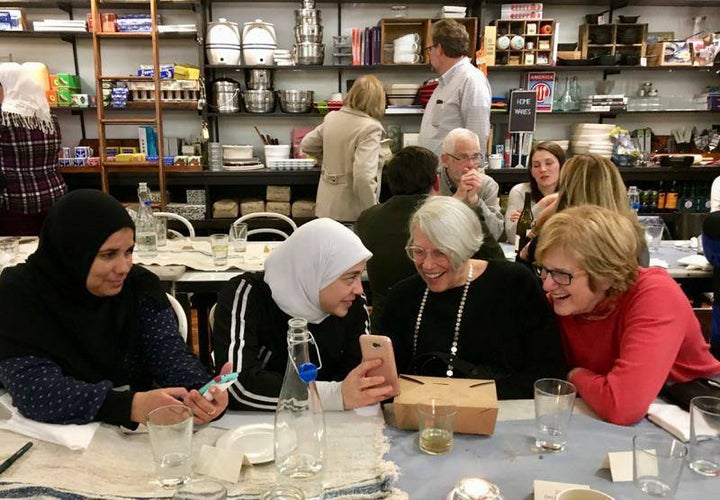 "We started with 50 volunteers. Then we had 100, and now we have over 450 people involved," said Bueler.
This community effort is representative of the "goodwill of citizens" that the UNHCR recommends is needed to "tackle the world's growing number of refugees."
This is especially important as the world is experiencing a record number of refugees. The UNHCR estimates that there are currently 22.5 million refugees, 55% of whom come from Syria, Afghanistan, and South Sudan.
Refugee resettlement agencies have a limited amount of resources to help address refugees' basic needs for 90 days after arrival. After this time, refugees are on their own.
When Mawda Altayan and her husband, Mohi Aldeen Alhomowi, fled their home in Damascus, Syria, they had a four-month-old son, and she was pregnant. They spent three years in Egypt where Mawda gave birth to two daughters, so when they began the 15-hour journey to the United States, they were a family of five.
Once in New York City, they learned that the original plans of moving to Pennsylvania had changed, and their new home was a place called St. Louis, Missouri.
No one was waiting for them when they landed in St. Louis. Altayan said that they were tired and scared and that she cried because she did "not speak any English." They couldn't communicate and didn't know where to go, so they just sat there and waited. A woman eventually noticed the family and called the International Institute, St. Louis' refugee resettlement agency. Someone from the Institute eventually picked the family up and took them to their new home.
Their new neighborhood was in a part of the city with limited access to grocery stores and poor public transportation. They were given a bus pass but didn't know the language or how to use it. She said her transition to life in St. Louis was "very hard until I met Jessica."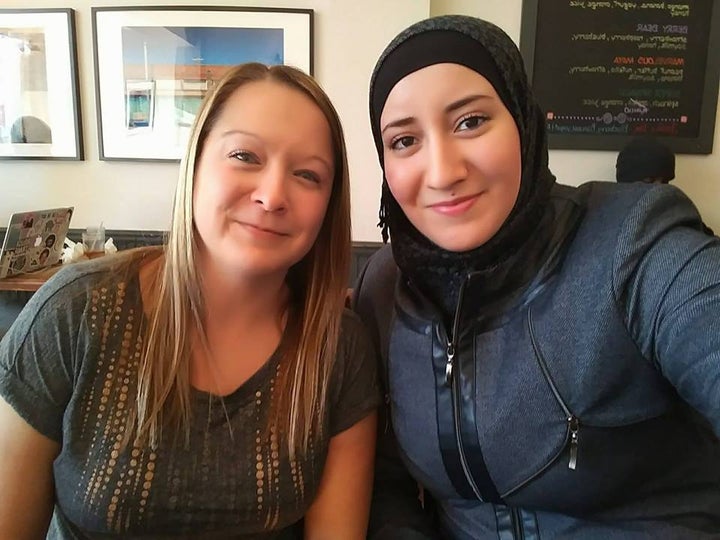 The friendship between Bueler and Altayan is obvious. They laugh over a shared cheese bread and communicate with ease, even though they sometimes have to rely on the help of Google translate.
Altayan's family is just one of fifteen refugee families that Welcome Neighbor STL supports. The group grew in an organic way and their work occurs in much of the same manner. Everything is organized through Facebook or Nextdoor. Volunteers determine how they want to contribute; some make one-time donations, while others work closely with a specific family to make sure they have what they need.
The group goes beyond offering services; it builds relationships. There have been picnics with water balloon fights, Thanksgiving potluck dinners, and a Christmas party with an Arabic speaking Santa.
Altayan's husband found work at a factory, and a local mosque helped the family relocate into a more accessible neighborhood. Her two oldest boys attend school at the mosque where they learn English and Arabic.
Altayan is also working. With the help of Bueler and Welcome Neighbor STL, Altayan and other Syrian women have begun cooking Syrian food for dinner parties that they host. The dinners began in an organic way. "Every time we got together, the food was so amazing, so we decided to try a supper club," said Bueler.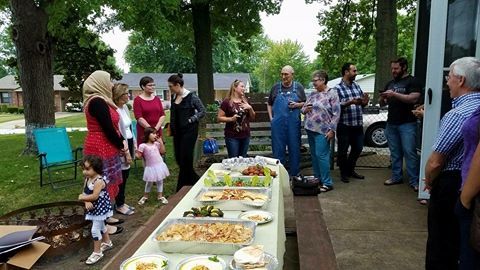 The first dinner was such a success that they now host four to five dinners a month. Altayan has cooked for local festivals and fairs and just recently prepared a dinner for 75 people.
"Our whole focus of the dinner club is empowering women to earn an income in an environment where typically they couldn't," said Bueler. "They're sharing their culture and traditions with people here. It's about bringing people together."
Popular in the Community