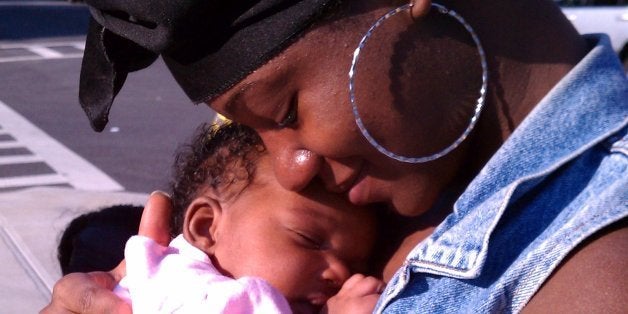 What Shakima Woolward, 35, wanted most with her third baby was a natural birth.
Her first two children were born via cesarean section for reasons, she said, that were never adequately explained by her doctors. With her second child, now 7, the decision to perform surgery was abrupt. Woolward was almost fully dilated when her doctors stopped her labor and ordered the operation, citing her previous C-section. No one listened to her pleas for a vaginal delivery and she hadn't educated herself enough to put up a fight, Woolward said.
"I didn't want to go through being home for months with a big cut. It's very painful, even holding the baby is painful, and if you don't have someone at home helping you ... it's just the worst feeling," she said. "I just wanted to experience delivery vaginally."
But when Woolward started prenatal visits at a hospital near her apartment in Brownsville -- a poor neighborhood in Brooklyn with the highest concentration of public housing units in New York City -- she said she discovered that "natural" was not an option. According to Woolward, the hospital was staunchly anti-VBAC (vaginal birth after cesarean). Because Woolward has hypertension and had lost earlier pregnancies, she said her doctors urged her to stay overnight at the hospital any time her blood pressure jumped even slightly, making her feel panicked.
"They said, 'We don't care what you read about, we're not going to let you deliver vaginally,'" Woolward said. "From then, I was stressed out. I was depressed. I did not want to go back there at all."
Woolward's situation changed dramatically when a midwife at her hospital told her about a program, supported by federal and city funds, that offers free doulas to pregnant, low-income women in Brooklyn neighborhoods with high infant mortality rates.
Birth doulas are trained assistants, typically women, who offer much needed physical, emotional and informational support to moms-to-be before, during and after birth. (Unlike midwives, they are not primary medical care providers.) But the price tag for doula care -- anywhere from $250 to $2,000 depending on location and experience -- puts them firmly out of reach for many poor women, like Woolward. Indeed, one of the most vexing problems in U.S. maternity care is that low-income women, who have among the worst reproductive health outcomes in this country, also have limited access to outside birthing support.
In other words, those who stand to benefit the most from doula care are the least likely to be able to afford it.
Woolward met her doula, Ellen Farhi, roughly 10 times before her son's birth. The first step was to assess her most pressing needs. Though Woolward was working toward a degree in early childhood education, she was unemployed at the time and did not have a crib, stroller or car seat - all of which Farhi helped her to find. Woolward also wanted to identify a hospital that would be open to a VBAC if doctors determined it was safe. Farhi researched the options and was able to help Woolward find another Brooklyn hospital that was more open to the procedure.
When Woolward started experiencing contractions three days before the birth, Farhi came to her apartment with an exercise ball she could sit on, rubbed her back and stayed with her overnight. "I'll never forget the massages," Woolward said. "She did something where I would have a contraction and she would rub the middle of my back ... It would just feel so much lighter."
In the hospital, Farhi reminded Woolward to stay calm and focused when the pain was so bad at eight, then nine centimeters' dilation that she wanted doctors to "just cut" her. And Farhi clutched Woolward's hand while doctors performed an episiotomy, snipping a section of her vagina to help the baby -- whose arm was covering his head -- come out. "I was cut on the top and the bottom, and it was excruciating because I had no pain medication, no epidural, nothing," Woolward said. "Her standing there and talking me through it -- it just felt like it was so easy."
Aside from the doctors and nurses, Farhi was the only person with Woolward when her son, Adonis, was yanked, elbow-first, into the world.
Women have been helping other women give birth for centuries, but the rise of the professional doula -- a word from ancient Greek meaning "a woman who serves" -- did not begin until the 1970s. DONA International, the oldest professional organization for doulas, was founded in the early 1990s. By the early 2000s, an estimated 3 to 5 percent of women in the U.S. were hiring a doula, spurred in part by a growing body of research suggesting doulas help shorten labor times, curb the use of forceps and epidurals, lower C-section rates and improve women's overall sense of happiness about their babies' births. Evidence also shows that doulas can play a powerful role in public health, helping to close the rich-poor gap in pregnancy outcomes in the U.S., where poverty and race are risk factors for preterm birth, maternal and infant mortality, and lower breastfeeding rates.
A February study in the American Journal of Public Health was among the first to frame the conversation in dollars and cents, showing how state Medicaid programs could potentially save money by paying for doula care upfront. The researchers were limited by what they knew about the specifics of the programs, which vary from state to state, but they worked up several hypothetical models. For example, if Medicaid reimbursed doulas at a $200 rate for continuous labor support, nearly all states would save at least $2 million annually. That's because C-sections generally cost 50 percent more than vaginal deliveries, and the odds of having a C-section among Medicaid recipients who received doula care were 41 percent lower than among those who didn't receive doula care.
"There's really strong evidence that there are clinical benefits to doula care," said study author Katy Backes Kozhimannil, an assistant professor at the University of Minnesota's School of Public Health. "Now we're really trying to move the discussion into a policy realm, into the context of financial decision-making."
But while many states are considering the possibility, Oregon and Minnesota are the only states with Medicaid maternity care benefit packages that currently include doula care. A potential problem is credentialing: Though DONA provides doula certification, certification is not required, and insurers may rightly have questions about the consistency of care, Kozhimannil said.
In the absence of broader coverage for doulas, there are hundreds of programs around the country that piece together public and private funds to provide doula care for low-income women at little to no cost. Woolward participated in By My Side Birth Support, a program that ensures free doula care for women in five ZIP codes in Brooklyn whose income qualifies them for government nutrition programs -- at or under $21,000 for a one-person household or $27,000 for a two-person household. Between 2010 and 2013, the rate of breastfeeding initiation for women in the program was 94 percent -- 14 percent higher than the 2011 New York state average -- according to internal data By My Side shared with The Huffington Post. And their C-section rate was 31.6 percent, compared to 34.2 percent statewide.
According to DONA, the doula's core mission is to help women carry out whatever their birth plans are. For community programs, that can mean dealing with broader social, economic and environmental factors. Regina Conceicao, a doula with By My Side who also works with private clients in wealthier Brooklyn neighborhoods, said her low-income clients have similar expectations for their birth experiences -- whether they should have a certain birthing soundtrack or if they plan to have an epidural -- but they often have to address basic needs first.
"The stress of not having a crib or a safe sleeping place, not having diapers or clothing, not knowing how they are going to get to the hospital ... those are the things we have to address," Conceicao said.
Maritza Jimenez, 32, lives in the Bedford-Stuyvesant neighborhood in Brooklyn and gave birth to her daughter last year. She said the greatest benefit of having a free doula was that the doula could answer basic questions about what to expect when she arrived at the hospital. Jimenez also appreciated the emotional, in-the-moment support from her doula.
"She was there cleaning my sweat, saying, 'Whatever you want me to do -- [if] you want me to hold your leg, if you want me to curse somebody out,'" Jimenez chuckled. "You know, she would have done it."
Although doulas may be especially helpful to poor minority women with limited access to reproductive care, doulas themselves come up short in racial and economic diversity. As the authors of the recent Medicaid study put it, "most doulas are white middle-class women serving white middle-class women." Organizations like HealthConnect One, one of the longest-running community doula programs in the U.S., are trying to close this gap by insisting that the doulas they employ live in the same neighborhoods as their clients and be trusted members of the community.
But the evidence shows that what matters most for women in labor is simply having someone there. A sweeping Cochrane review from 2011 found that when women have continuous support, whether from a spouse, friend, nurse or doula, the birth outcomes are generally better. And they are best when women are supported by someone who is not employed by the hospital and who has specific training in overseeing births -- a doula's job description.
For Woolward, having a doula helped her feel informed and, she believes, was the sole reason she was able to have a vaginal delivery.
"I went into labor by myself before and it was so scary -- I had no support. I had no one there to hold my hand through it," Woolward said. "For years, I was told I could never have a natural birth. Never."
"She really calmed my nerves and made the experience the best experience of my life," Woolward said.
Regina Conceicao (right) with a client and her new baby.
Related
Before You Go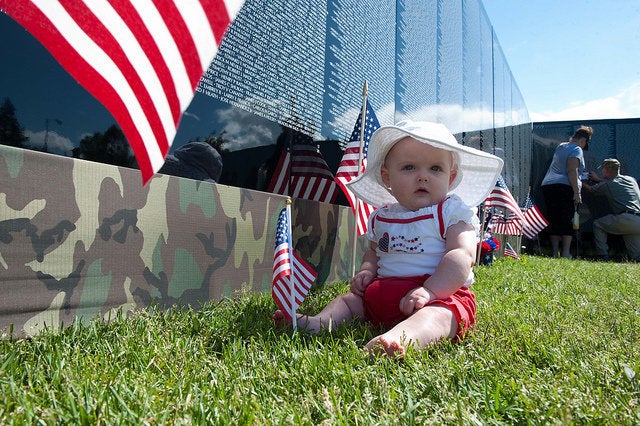 The 30 Best Places In The World To Be A Mother