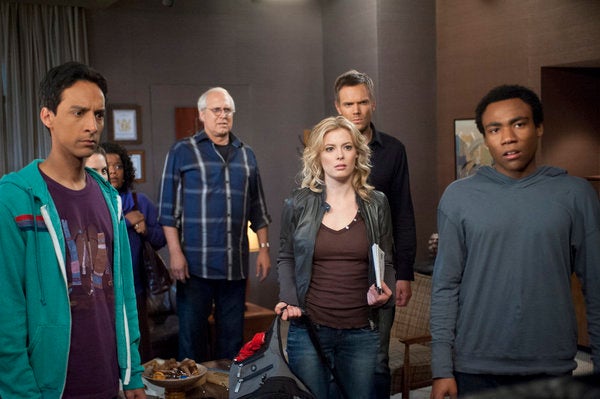 The genius Season 3 episode, "Remedial Chaos Theory," was given a well-deserved nod in the Outstanding Writing for a Comedy Series category alongside "Girls," "Louie" and "Parks and Recreation." The episode was written by Chris McKenna, not departing showrunner Dan Harmon, which means even if the show wins, we'll be denied a triumphant televised farewell from "Community's" controversial -- but undeniably talented -- creator.
The show has only been recognized once before by Emmy voters -- in 2011 for "Abed's Uncontrollable Christmas," which won a Creative Arts Emmy for Animation. Despite a tumultuous run that has seen Harmon and star Chevy Chase engaged in a highly publicized feud, the show has remained a critical darling, with HuffPost TV's Mo Ryan dubbing it "smart and inventive."
The cast were vocally opposed to Harmon's exit; in the show's Comic-Con press room, Joel McHale admitted, "Dan created the show and gave me the job of a lifetime and I think it's the greatest show in the history of television ... I wanted Dan back, but obviously a lot of stuff changed." Still, both cast and the new showrunners (David Guarascio and Moses Port) seem enthusiastic about the new season.
"A couple of months ago, we were a lot like you: just huge fans of the show who thought it was one of the most special things on television," Guarascio said at the Comic-Con panel. "Suddenly we're here, helping to keep it going. The only thing we care about is keeping it this weird, wonderful gem that it's always been. That's not gonna change."
Do you think "Community" deserves more Emmy recognition? Will you keep watching without Dan Harmon as showrunner? Weigh in below.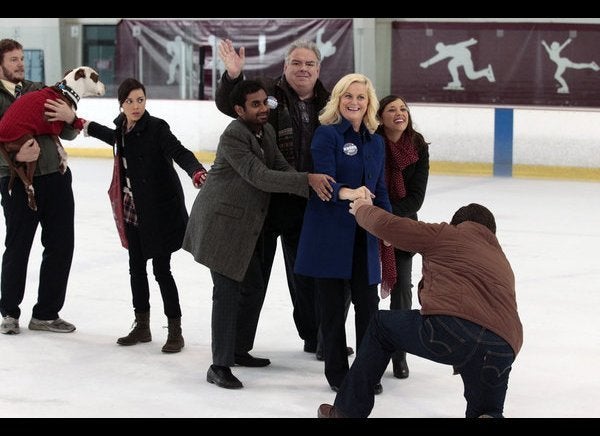 2012 Emmy Nominations Snubs And Surprises
Related
Before You Go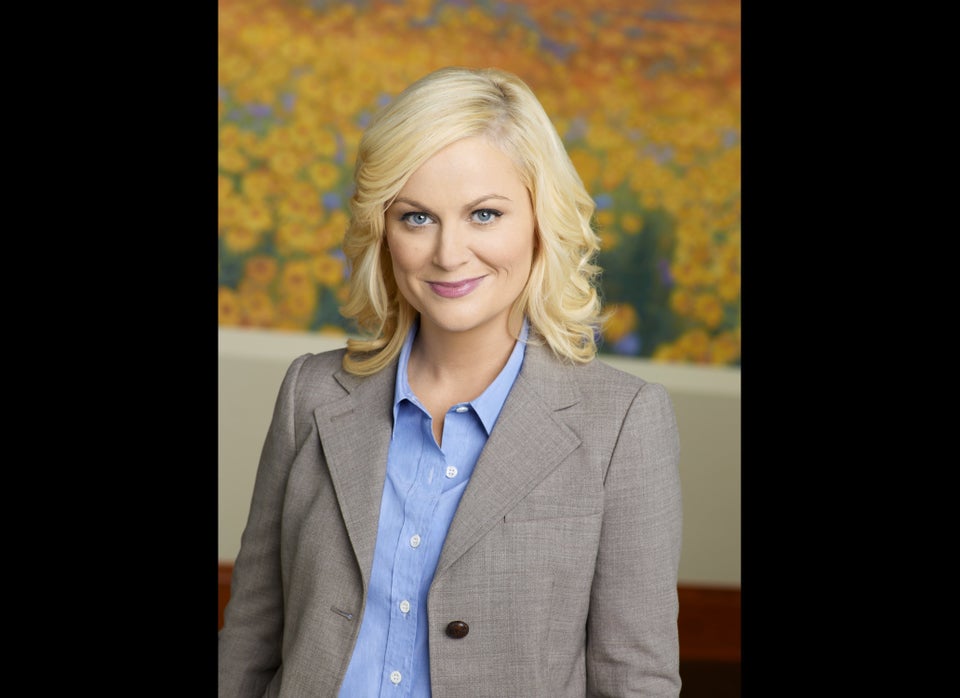 Emmy Nominees 2012
Popular in the Community