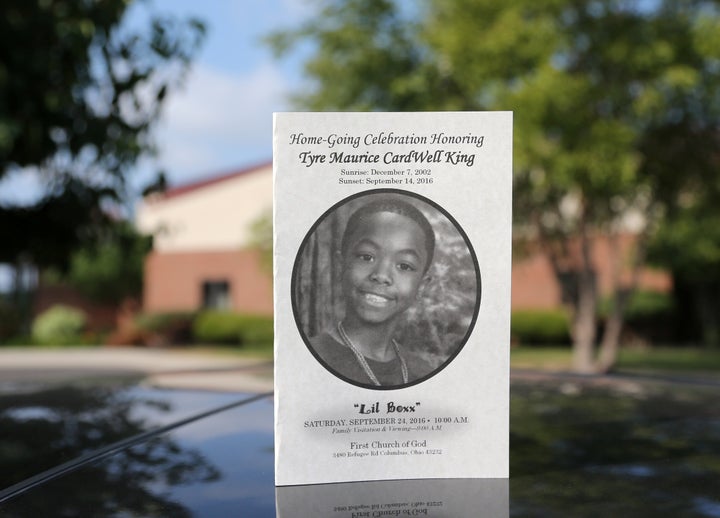 The mother of a 13-year-old black boy shot by a white police officer in Columbus, Ohio, wept and pleaded that his casket not be closed for the last time at his funeral service on Saturday.
Ushers with white gloves tried to console the friends and family of Tyre King at the First Church of God in Columbus. At the end of the viewing of the open casket, ushers led King's distraught mother, Nia Malika King, away from the casket so the service could begin.
King's shooting on Sept. 14 is the latest to stir passions in the United States over the police use of force against black men and boys following similar episodes in recent days in Charlotte, North Carolina, and Tulsa, Oklahoma.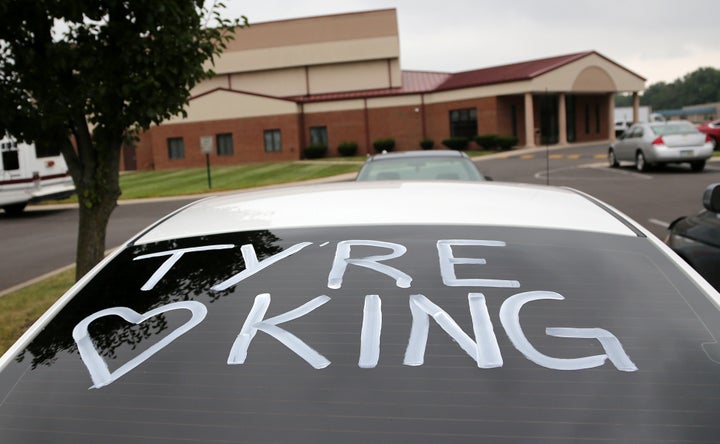 "Tyre had a smile that was a glow, he demanded attention," Mike Bell, a youth sports coach, recalled in a eulogy before about 500 mourners. A smiling photograph of the boy filled the front of the service program, describing a child known to friends as "Lil Boxx" who enjoyed playing hockey, football and basketball.
King's family said through its attorneys in announcing the funeral this week that it stood with recent police shooting victims and their families in Charlotte and Tulsa.
The deaths have led to a broad debate on race and justice in the United States and given rise to the Black Lives Matter movement.
According to the Columbus Police Department, a police officer shot King multiple times after the boy appeared to pull a handgun from his waistband during an encounter following a report of an armed robbery.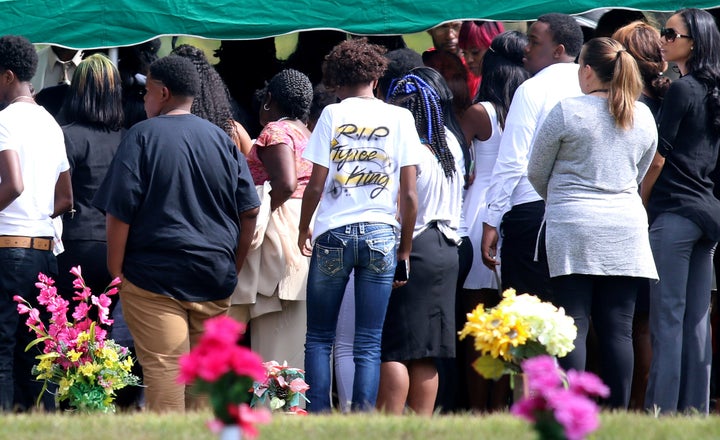 It was later determined that King had only an air pistol that fires BBs - small, metal pellets, not bullets. Columbus Mayor Andrew Ginther said the BB gun looks "almost identical" to the 9 mm Glock semi-automatic handguns carried by city police.
However, a forensic report prepared by a medical examiner hired by the family said the teenager was shot while running away. The family also has said witnesses' accounts did not match what the police were reporting and has called for an independent investigation.
The Franklin County Coroner's Office has said a determination on the cause and manner of King's death was pending.
The family's forensic report described King as 5 feet tall and weighing less than 100 pounds.
King was one of three suspects police confronted after responding to reports of an armed robbery. Columbus police officer Bryan Mason, the nine-year veteran who shot King during the encounter in an alley, has been placed on administrative leave.
(Reporting by Aaron Josefcyk; Writing by Ben Klayman and Jonathan Allen; Editing by Matthew Lewis and Franklin Paul)
Before You Go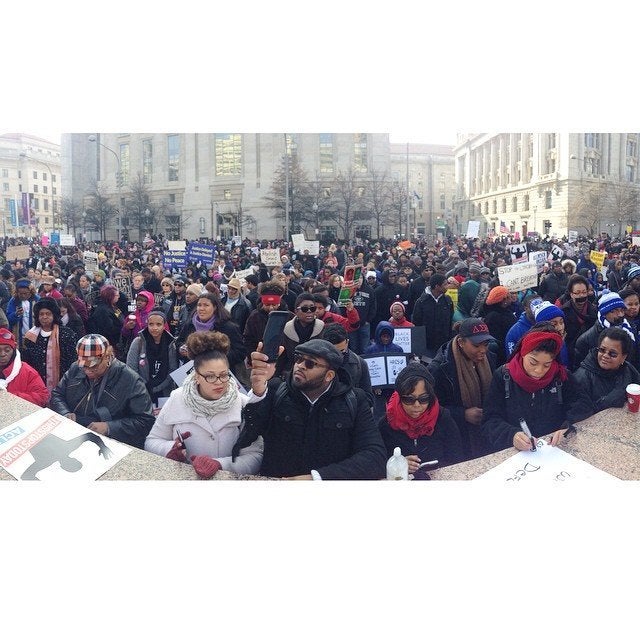 Powerful Black Lives Matter March In Washington
Popular in the Community