LOS ANGELES ― Jim Mangia, CEO of the St. John's Well Child and Family Center, spent much of the last year wondering how many of his facilities he would have to shutter. St. John's is a network of health clinics serving roughly 100,000 of the poorest people in Los Angeles. If Republicans had succeeded in repealing the Affordable Care Act, St. John's revenue would have dropped as more of its patients became uninsured, making layoffs and closings all but inevitable.
The threat of repeal seems to have subsided, at least for the moment. But these days Mangia has a new worry. A federal program called the Community Health Center Fund, which subsidizes federal clinics through direct grants, officially expired in the fall. Congress has since made a pair of short-term appropriations, in order to keep the grant money flowing, and leaders in both parties talked about coming together on a deal that would finance the clinics for a longer period of time.
But multiple opportunities to do that have now come and gone, the most recent being the legislation Congress passed last month to keep the government funded through early February.
"We're really very worried," Mangia said on Wednesday, during an interview at the organization's main facility about 4 miles south of downtown. "We can't keep going like this."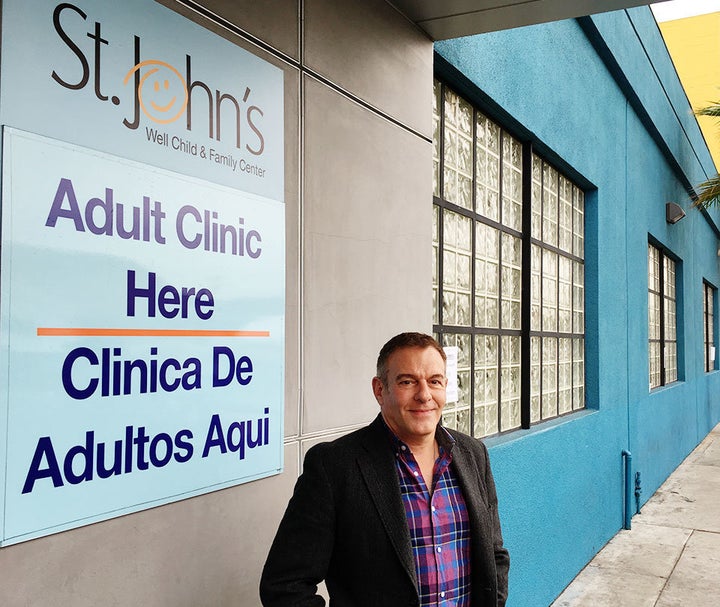 The stakes here are substantial. If the funding were to stop completely, as many as 9 million low-income people would lose their source of care, according to federal estimates. They'd have a hard time finding alternatives, even if they managed to hold onto their insurance, because they live in places that don't have a lot of doctors and facilities with capacity ― or a willingness ― to see them.
That's certainly true in Los Angeles, where, Mangia says, St. John's is the largest primary care provider in what is the nation's largest contiguous area of poverty. Without the federal grants, he says he'd have to close six facilities and lay off 150 staff members, leaving something like 10,000 to 15,000 of his patients with no source of care. The effects would ripple throughout the community, adding yet more strain to local emergency rooms, among other effects.
In theory, nobody in Congress wants this kind of thing to happen ― in Los Angeles or anywhere else. The clinics have a long history of bipartisan support, and serious negotiations over how to extend funding are underway. On Friday, a key House Republican told The Hill that clinic funding could be part of the bill Congress is now crafting to keep the government open through the end of February.
But the Republican leaders who control Congress insist the new spending must have offsetting cuts ― a condition, notably, they didn't place on their $1.5 trillion tax cut. Democrats seem willing to go along with that, but the parties haven't yet reached agreement on what those cuts should be. And the temporary funding Congress supplied is about to run out again.
It's entirely possible that, in order to get a deal done, Republicans will insist Democrats give up some other item on their agenda, which is precisely what happened with reauthorization of the Children's Health Insurance Program last month. It's also possible that funding will last for only a year or two, which means the clinics woul be right back in the same situation come early 2020.
The Clinics Provide A Lot More Than Medical Care
There are roughly 10,000 federally qualified health centers around the country. They must abide by certain rules, like operating on a nonprofit basis and setting up boards with community representatives to oversee their operations. The clinics also must take all patients, whether they have private insurance, Medicaid or no insurance at all. These requirements, which entitle the clinics to grants from the Community Health Care Fund, are what distinguish them from other clinics serving low-income populations.
The clinics trace their history to President Lyndon Johnson's War on Poverty and, unlike some other programs of that era, they have generally enjoyed enthusiastic support from both parties. Presidents George W. Bush and Barack Obama each made the clinics a priority, pouring billions upon billions of dollars into them. That money has allowed clinics to build new facilities and hire new staff, making it possible not just to see more people (patient volume nearly tripled between 2001 and 2017) but also to offer more services.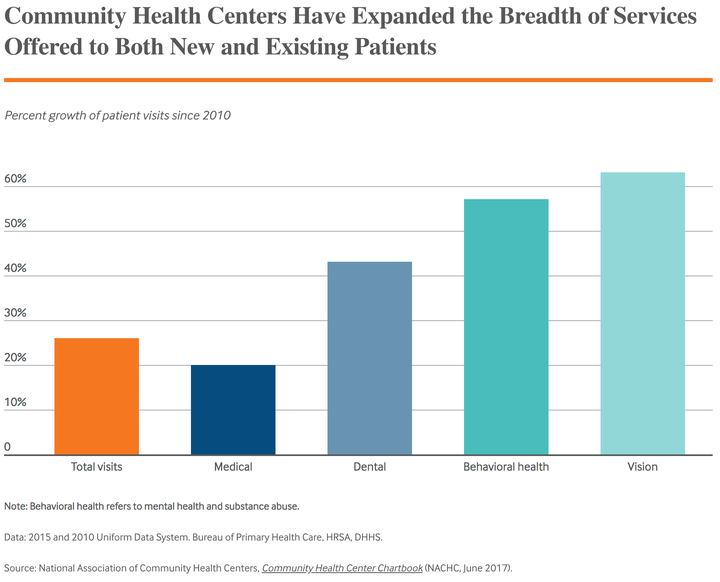 The growth at St. John's is as good an illustration as any of how important the money has been. When Mangia took over in 1995, it had just one facility. Today it has 15, including two school-based clinics ― that is, clinics on or adjacent to school grounds that can handle both kids and their families.
St. John's has also upgraded its onsite medication dispensary, which relied heavily on inconsistent donations, to a full-fledged pharmacy. It has introduced dental and behavioral health services. And it has brought on full-time nutritionists who, among other things, offer classes on how to cook ethnic food with healthier, but still cheap, ingredients.
At one of the smaller sites, with no kitchen or conference space, the clinic holds the cooking classes outside ― "under the trees," as Anitha Mullangi, the clinic's medical director, likes to put it. She worried the setting might discourage patients but, to her surprise, it's among the most popular classes she's seen, because it's drawing family and friends from the community.
More traditional prevention efforts are also a major focus at St. John's and Mangia has a pile of statistics, which the federal government requires clinics to collect, to show the progress in just the last few years. Since 2014, when the Affordable Care Act's insurance expansion took place, the childhood immunization rate in the clinic's patient population has increased from 76 to 89 percent, to take one example. The cervical cancer screening rate has more than doubled, from 40 to 88 percent.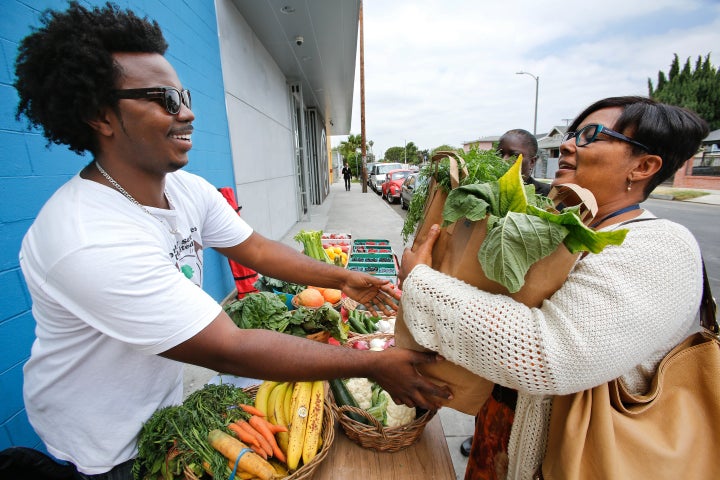 But some of the most interesting work at St. John's takes place outside the clinic, through outreach programs designed to address underlying problems that contribute to bad health. "Obviously we can't solve poverty in and of itself," Mangia said, "but we can impact on some of the conditions of poverty ― and empower and educate our patients, so they can take control of their health."
One such effort is an initiative called "Healthy Homes, Healthy Kids" that focuses on a pair of childhood scourges, asthma and lead poisoning. A big factor in both problems is poor housing conditions ― everything from roach and rat infestations, which create hazardous dust that children inhale, to lead paint, which crumbles into chips that children eat. Through the Healthy Homes initiative, St. John's workers teach families about low-cost ways of reducing these hazards ― like using boric acid, cheap and widely available at stores, to kill roaches. The outreach workers also work with tenants on petitioning landlords to make structural repairs.
"When you are living in an area where 70 percent of the housing is slum housing, and most of it was built before 1978 when they banned lead in paint, you're dealing with a lot of [hazardous] conditions," Mangia said. "We had to develop a creative program that got to the source and didn't only treat the symptom and send kids back to the very conditions that were making them sick in the first place."
The Clinics Are Popular, But They're Still Waiting For Money

St. John's is among the larger, better known clinics in America. But its work is entirely emblematic of what's been happening across the country over the last few years.
Since 2010, a period during which total clinic visits have increased by roughly 26 percent, dental visits have increased by 43 percent and behavioral health visits have increased by 57 percent, as a recent brief from The Commonwealth Fund noted. In places like Cleveland and New Orleans, Michigan and Montana, it's the same story over and over again ― clinics are serving way more people, in ways they never could before.
That helps explain why they are so popular and, even now, draw support from across the ideological spectrum. In the Senate, several members of the Democratic caucus, including Bernie Sanders (I-Vt.), Patty Murray (Wash.) and Debbie Stabenow (Mich.) have been among those agitating to renew center funding. But they are hardly alone. One of Stabenow's allies is Sen. Roy Blunt (R-Mo.), who has co-sponsored a bill that would give the clinics new money.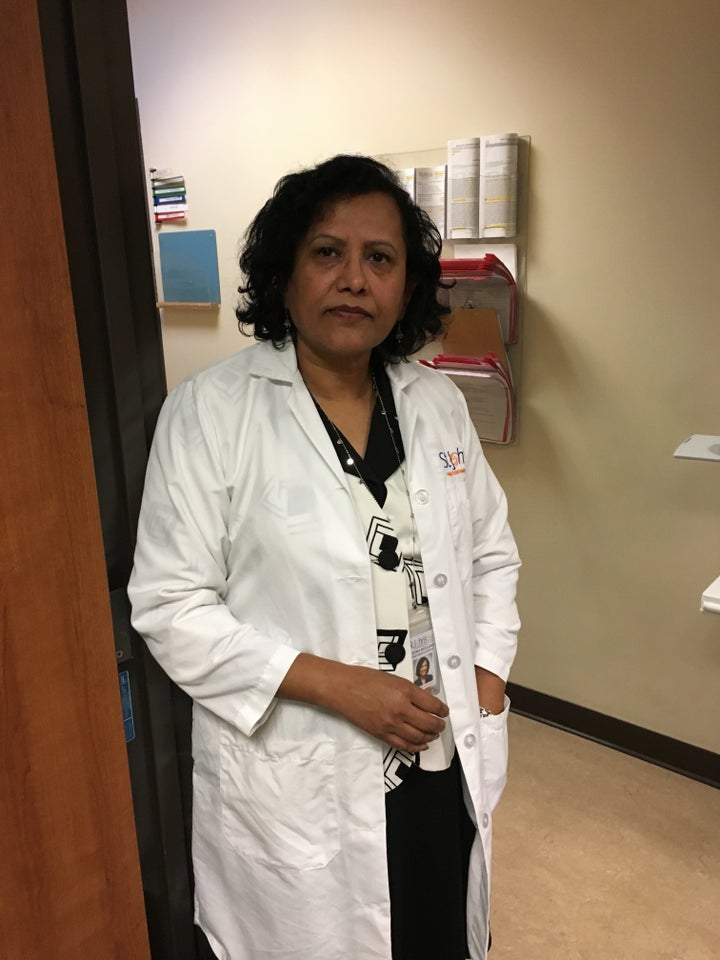 The holdup, for now, is agreeing on the money's source. To keep the fund at current levels, Congress would have to appropriate roughly $3.5 billion a year. But advocates for the clinics argue, plausibly, that they ultimately save the government and the country more money than they cost, because they reduce expensive emergency rooms visits and make it possible for more people to work.
The demand for services is certainly there. In fact, it's more than the clinics can handle ― even at their higher funding levels ― which is why, on Wednesday, patients were queuing up for walk-in appointments and the waiting room was nearly full. That's the crazy thing about the current debate. The conversation is all about how to prevent the clinics from losing money, when there's a pretty strong case for giving them even more.
Popular in the Community