"Inspector Spacetime" dominated the latest episode of "Community," and brought both Luke Perry and Jennie Garth with it. Abed and Troy took the gang -- minus Shirley and Pierce -- to a convention of their favorite British import. The show is clearly based on "Doctor Who," which made for a fun what-if scenario when Pierce and Shirley were dragged into a focus group to help develop an American version.
The two had crashed the convention and been singled out for representing two very different demographics than the usual "Inspector Spacetime" audience. Unfortunately for Abed, Pierce had plenty of terrible suggestions in the focus group, leading to the closing moments of the episode.
It was the American "Inspector Spacetime," starring Luke Perry and Jennie Garth from "Beverly Hills, 90210." And, because Pierce insisted, Perry's Inspector over-explained everything he was doing to the audience. And for some reason declared, "And now I must sleep with the sexiest woman here, who is also my grandmother. Or, I will cease to exist."
Garth's human sidekick character responded, "How do you know I'm not your grandmother?"
Keep laughing along with "Community" every Thursday at 8 p.m. EST on NBC.
TV Replay scours the vast television landscape to find the most interesting, amusing, and, on a good day, amazing moments, and delivers them right to your browser.
Related
Before You Go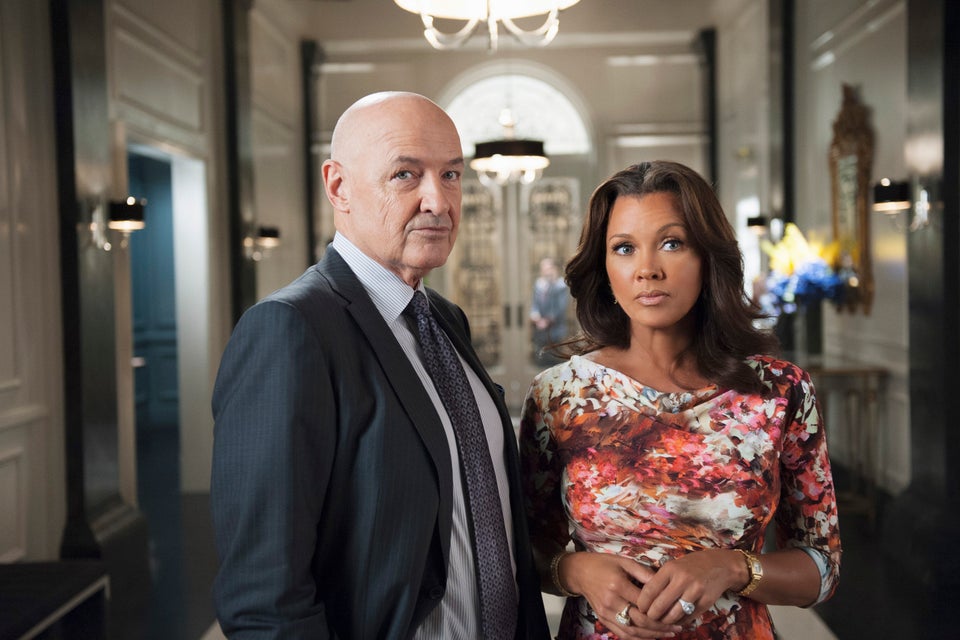 2013 Renewal Index: Canceled, Renewed & On The Bubble Shows
Popular in the Community