Today is the fifth annual Community Manager Appreciation Day. It's also the first year it has a theme: The Evolution of the Community Manager. Community managers do a lot for the companies they work for. The tasks are varied but can include social media, customer support and event planning. Regardless of how you define a community manager, the important thing for business leaders to understand is why community managers are so important for the future of business.
Whether you are a start up organization, a non-profit or enterprise business, community managers can contribute to the success of your company in many ways. For instance, a community manager can help with research and development at a lower cost and provide more accurate data than focus groups. They can also decrease the cost and response time for customer support by responding instantaneously on Twitter and reducing the use of call centers. By adding a community manager to the team, employee engagement and employee referrals can increase and save on recruiting costs.

Community managers can also be used in marketing to deepen the relationship your consumers have with your brand. In my experience, I have seen event registrations increase and donations grow as community managers found ways ways to enable ambassadors to help spread the message via word of mouth (example of what No Kid Hungry did for GoOrange Month with social media ambassadors)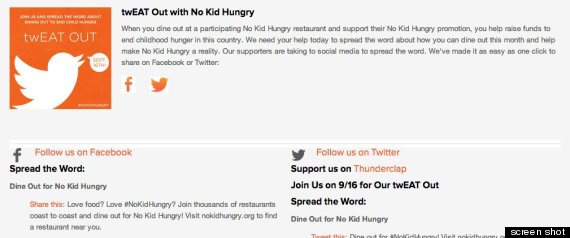 To shed more light on the value of Community Management, I spoke with community managers at an enterprise company and marketing agency. Edward Ford, an enterprise community manager at Thomson Reuters, where he transforms employee communities into hubs of creativity and discovery.
Online connectivity means we increasingly have the ability to reach people near and far without the bounds on location and time. Building and maintaining meaningful relationships with these people, be they employees, customers, prospects or fans will be a core competency of any viable organization. Community managers turn that aspiration into reality.
I would argue that the community management discipline, not only the community manager role is important to the future of business because those in the CM department are your customer's number one advocate. This unique position gives them a natural customer-first perspective.

As we move towards more connected workplace environments and away from disabling silos, effective collaboration becomes a new pain point. The solution set involves understanding where the sweet spots are: who to go to for what, what discipline to rely on for which solution, which stakeholders need to be present to ensure that all bases are covered, etc. Your CM dept is a wealth of information -- information that no one else in your business has.
Natalie Rodic Marsan, Director of Community Management at MRY. MRY is a creative and technology agency dedicated to making brands remarkable, where Natalie oversees the community strategy and the entire community management team.
Whether it's a role or discipline, community management is an important part of any type of business. Building relationships, increasing collaboration and creating innovation by understanding the needs of all stakeholders is what community management is all about.
So as we celebrate the fifth year of Community Manager Appreciation Day, let's not only take time to appreciate the community managers who you know, but have it be the start of a conversation that continues all year about how this position can continue to evolve into one that no business should be without.
Curious to know more about community management and what it can do for business? Ask me a question via blogcast, I'll be answering them via phone call this Wednesday, January 29th.