Community Memorial Health System, which runs two hospitals and a network of clinics in west Ventura County, will no longer hire people who use tobacco, as part of an expanded smoking ban that begins Tuesday.
The system, which includes Community Memorial Hospital in Ventura, Ojai Valley Community Hospital and the Centers for Family Health clinics, joins a small group of California employers adopting prohibitions on prospective employees who smoke or otherwise use tobacco.
Community Memorial's restriction is aimed at job applicants who fail a nicotine screening test. Current employees who smoke will keep their jobs but will not be able to smoke during their work shifts inside or outside buildings, even on public property, because a rule prohibits employees from smelling of smoke in the workplace.
"It's a courageous step, really," said Diany Klein, vice president of human resources for the private health system. "We know there are some folks who would say, 'You're not being totally inclusive of all of the candidates.' We want our employees to thrive and be healthy as they take care of our patients."
Several labor lawyers say no laws explicitly prevent employers from adopting hiring restrictions on smokers. State law prohibits smoking inside hospitals.
Two years ago, St. John's hospitals in Oxnard and Camarillo became the first hospitals in the county to declare their campuses tobacco-free inside and outside buildings. The Ventura County Sheriff's Office requires newly hired deputies to sign a waiver saying they won't use tobacco products.
Private employers have more leeway than public employers in regulating smoking and other employee behaviors, but both can and have adopted hiring restrictions, said C. Kerry Fields, who teaches employment law at USC's Marshall School of Business.
Although Community Memorial officials have said the hiring restriction won't affect the job status of current employees who smoke, Fields said he thinks the hospital would have the legal right to require all workers to stop smoking.
"An employee does not have a constitutional right to smoke," Fields said.
State law does prohibit discrimination against current or prospective employees for off-duty conduct that is lawful. That's why Los Angeles employment lawyer Beth Schroeder doesn't advise employers to adopt hiring restrictions based on tobacco use.
She said a tobacco ban hasn't been challenged in court but could be.
Schroeder said employers who restrict hiring are sometimes motivated by insurance costs.
"It's more expensive to cover employees who smoke," she said.
Community Memorial officials said their hiring restriction reflects an effort to promote wellness and be consistent with the on-site ban on tobacco use that also begins Tuesday. That ban will be imposed on all property owned by the system, including a medical office building, a business office and the Coastal Communities Cancer Center.
The ban also covers patients and visitors, although they are allowed to go off hospital grounds, smoke and return to the hospital.
DNV Healthcare, which accredits Community Memorial and Ojai Valley hospitals, is requiring all its hospitals to move toward banning tobacco use inside and outside buildings, said health system spokesman Mike Ellingson.
"We just felt it is the right thing to be doing," he said.
Employees at Community Memorial are not covered by unions. Job applicants turned away for tobacco use could be reconsidered for employment after 90 days if they prove they no longer smoked. If hired, they would have to agree to periodic, on-demand nicotine testing for one year.
The hiring restriction goes too far, said DeAnn McEwen, co-president of the California Nurses Association, a union that covers more than 80,000 nurses in California.
"What's next?" she said. "Are they going to not hire people who have sex or eat butter or text while driving or have speeding tickets?"
Ellingson said there was no intent to expand the restriction to cover other health conditions or behavior. Community Memorial officials said they are working to help people quit smoking by connecting them with smoking-cessation classes. Employees are allowed to use nicotine-replacement products at work.
Some cities have enacted laws barring discrimination based on weight or personal appearance. But in most places, private employers are not prevented from making job-related requirements, Fields said. If employers go too far, they run the risk of losing good workers.
"If you're uncomfortable with the situation, you're an at-will employee," Fields said. "Go look for other work."
Outside Community Memorial Hospital on Friday, physical therapist Gary Pearce declined to comment on the hiring restriction but offered support for the smoking ban.
"It's a community hospital designed to promote health," he said.
Danny Solomon, a nursing assistant at the Ventura hospital, supported the smoking ban, too. But he said the hiring restriction seemed a step too far.
"What you do at home is home," he said.
(c)2013 Ventura County Star (Camarillo, Calif.)
Distributed by MCT Information Services
Related
Before You Go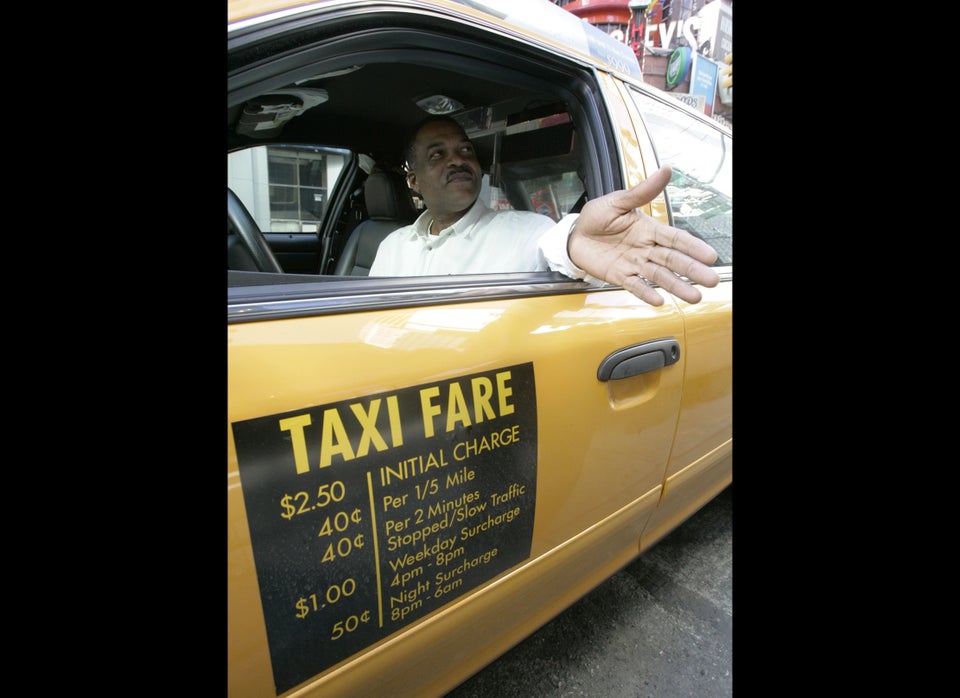 10 Most Stressful Jobs 2012
Popular in the Community