A young boy with cancer who doesn't get to leave the house often is now the master of his own special domain, thanks to his hugely supportive community.
Bryan Carroll, a 7-year-old from Dartmouth in Nova Scotia, Canada, was diagnosed with leukemia last year, CTV News reported. Because he cannot go out much and needs to avoid crowds, the boy spends a lot of time at home.
To give Bryan a fun and safe place to play during the summer, people from his community secretly got to work and surprised the boy and his family this past Wednesday with a revamped backyard complete with swing and patio sets, according to Yahoo Parenting.
"He loves it," Sean Carroll, Bryan's father, told the outlet. "It was the first time he's ever run outside like that, and it was great to see."
On top of installing swing and patio sets, the group of about 50 volunteers -- which included classmates, teachers, and friends -- laid down sod, set up a new fire pit, bought toys for Bryan and added some new furniture, according to Global News. NHL hockey players Sidney Crosby and Nathan MacKinnon even visited the family that day and toured the yard.
Family friend Leanne Christie, who came up with the renovation idea, was inspired to undertake the project after a conversation with Carroll, who mentioned a few changes he wanted to make to his backyard. Christie took matters into her own hands and set up a GoFundMe campaign to help fund the project. People ended up donating more than $3,000 in four days.
While the backyard seems like it would take a while to complete, the entire surprise was planned in just four days. The physical work took only about five hours.
So far, Bryan's favorite part of his new yard are two colorful chairs that the volunteers put in the woods.
"He and his sister sit together on them." Carroll told Yahoo Parenting. "They just like to be off alone, brother and sister by themselves together, and not in a hospital."
Carroll told the outlet that the new backyard has brought some comfort to the family.
"Now it's just nice to have friends over and have a place that he can play in and enjoy and [in which] we know that he's safe."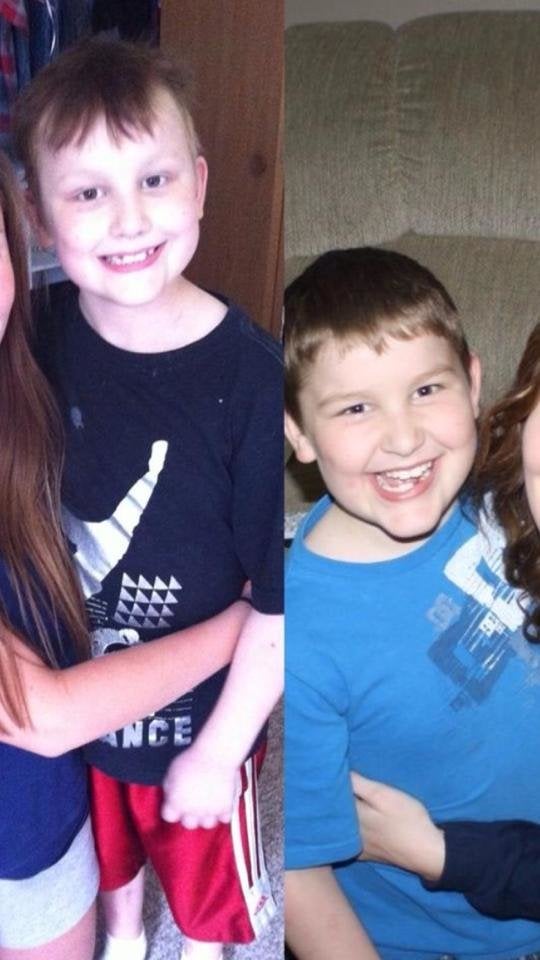 This Is What Pediatric Cancer Looks Like