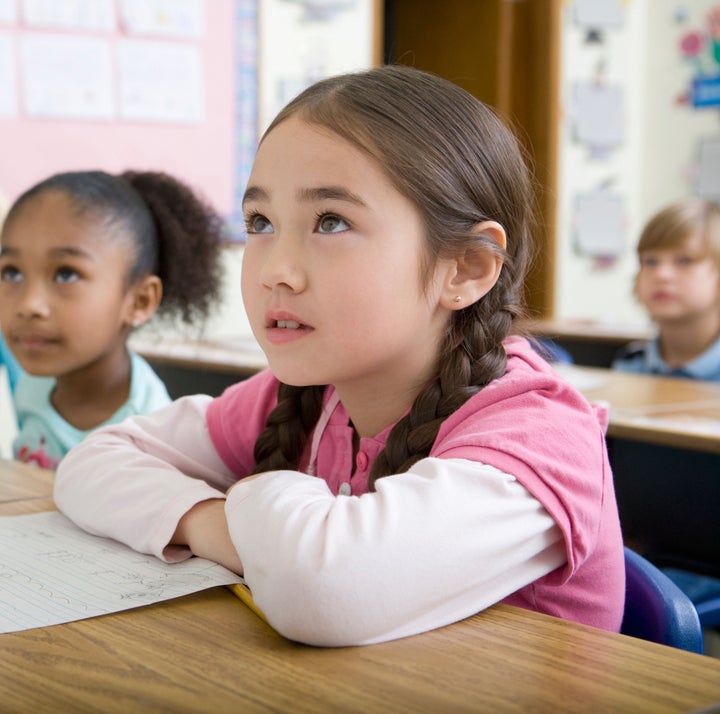 Ask any parent, or for that matter, any student -- they've always known that good teachers are better than bad ones. And those of us lucky enough to have had one or two can remember the long-term impact of a really great teacher. Recent research, however, gives us a more concrete understanding of the potential economic magnitude of teacher impact. In their rigorous study, "The Long-Term Impacts of Teachers," Raj Chetty and his colleagues estimate that substituting a very poor teacher for an average one in one school year could increase each student's age-28 earnings by nearly $200 per year. While that is a small improvement, the entire class could see gains of as much as $250,000 over their lifetimes.
Unfortunately, it is much harder to figure out how to make that teacher swap happen, and how to keep the good teachers once they have been recruited. As Chetty and his colleagues acknowledge, bonuses for excellent teachers have not proven effective. Indeed, New York City shuttered its high-profile bonus program for high-value teachers when evidence showed improvements in neither teaching nor student outcomes.
Should we be surprised? Great teachers consistently report that they are motivated largely by the pleasure they derive from the job, not bonuses. Unfortunately, the joy of teaching has taken some serious hits in recent years. Policies that focus on reading and math tests increasingly narrow curricula, neglecting important subjects and making instruction more rigid in core subjects. Emphasis on student test scores as a means of evaluating teacher performance, often with serious consequences for those teachers' careers, punishes teachers who take on the very at-risk students we want them to work with. Those policies also fail to promote or reward team teaching and collaboration, factors shown to improve teacher effectiveness and morale.
This is where community schools come into the picture. By making schools the hubs of their communities and engaging a range of partners with expertise and resources that schools do not have, community schools support students' needs and boost their learning. This can include school-based health clinics that get more students to class instead of having them sick at home or in the emergency room and provide counseling as needed; afterschool opportunities like science labs that capitalize on lessons during the day; and packed backpacks that ensure that school lunch is not the only healthy meal of the day. As a result, teachers do not deal with so many poverty-related impediments to learning. Many fewer find themselves feeding students who arrive at school hungry, repeating lessons due to high numbers of students who have moved or are homeless, and dealing with behavioral problems coming from angry and stressed-out students whose parents are unemployed. School climate improves.
A recent report from the Center for American Progress documents this finding: community schools that lighten the load for teachers in high-poverty schools by alleviating these problems can greatly improve teacher effectiveness. Not only are teachers better day-to-day instructors, these supports also increase the odds that the good ones will want to stay, rather than leaving at the high rates they do in schools that fail to provide such supports. Tony Smith, Superintendent of the Oakland Public Schools, which has initiated a plan to create a full service community school district, argues that "community schools not only help to create the conditions for students to learn but also the conditions for teachers to teach."
Until our nation's education reform strategy explicitly takes into account the realities that teachers face every day in the classroom and we all agree to work together to address these challenges, we will not achieve our national education goals.
Calling all HuffPost superfans!
Sign up for membership to become a founding member and help shape HuffPost's next chapter