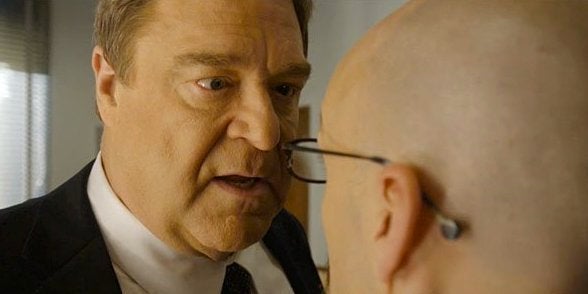 The air conditioning department is about to bring the heat at Greendale.
NBC has released the first promo for the third season of "Community," the Joel McHale-starring cult hit comedy about a wacky study group in an equally wacky community college, and teased in the new clip is the upcoming season's big guest star, John Goodman. He'll take on the role of the Vice Dean for Greendale's AC wing, the school's most powerful and threatening wing, placing him in direct opposition to the hilariously quirky and cowardly Dean Pelton, the head of the entire school.
"The Greendale Community College only has one part of it that is actually nationally renowned, and it's their air conditioning repair program," the show's creator, Dan Harmon, told NY Mag's Vulture blog earlier in the year, after Goodman's casting had been announced.
"And it's sort of a separate annex on the campus that puts itself above the rest of the school, and ironically has more power than the campus itself," he continued. "It's much like a Big Ten university's football coach having more power than any administrator or faculty. It's going to be part of a larger story that I think should be really cool."
REAL LIFE. REAL NEWS. REAL VOICES.
Help us tell more of the stories that matter from voices that too often remain unheard.