Someone dies from gun violence every 16 minutes in America.
YOU CAN DO SOMETHING ABOUT IT is a series of frank interviews with passionate men and women who are leaders, activists and influencers on the subject of gun violence in America. Some have been my teachers, champions and support system on this very complicated and emotional journey and some I have admired from afar for their bravery, audacity and indomitable commitment to the cause. Although our backgrounds, experiences and the challenges we face in our work are as complex as the causes and the solutions to this epidemic, all have shown that there is more that can be done to end this senseless loss of human life.
I am proud to introduce you to each of them and excited to share their insights into how all of us can be a part of the solution to "Raise The Caliber" of our communities.
Name:
Aquil Crooks
https://www.linkedin.com/in/aquil-crooks-139715105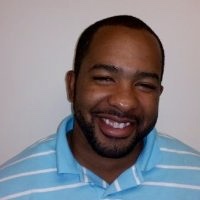 Occupation/Title:
Community Liaison
*Before this position I was in jail for 2 1/2 years. I was serving time for sales and Cora (corrupted organized racketeering act).
Where do you live?
Stratford, CT
What quote do you live by?
"Love, laugh, live"
What are you most proud of about your work/life?
My ability to continue to help others despite what I am going through or where I am in life.
What is the biggest challenge you face in your work?
The biggest challenge I face at work or in my work life are the facts of my past (my criminal record), some people will not leave it in the past.
Why do you think we have such a problem with gun violence in America?
One reason why I believe we have such a problem with gun violence is because our society idolizes violence and another reason why is because America was created from violence. So as time goes on why would it change. What I mean by "this country created from violence" is that the people that who were here before America was America were subject to murder, thrown out their homes etc. And from there, this country had war after war after war. Which leads the people in this country to only know violence.
What do you think is the biggest misconception about why we have such a problem with gun violence in America?
The biggest misconception is that guns are being transported here from the south. In very few cases you find someone who has firearms from the South or the Midwest. But for the most part no one is traveling from state to state selling guns. Most firearms are coming from suburban drug addicted people who are trying to get a fix or from people who leave them carelessly in cars and or in their homes where they can be easily accessed. People go around from car to car and house to house watching where people places things and looking at where they feel people would leave things...in urban areas it's called "slipping". And once guns are in the community they are placed at a street safe house until needed by others. So if you're going own a firearm make sure you place it somewhere safe and lock it up. If you don't, you're unknowingly playing a role in the urban area gun violence problem. You also have to watch out for those who you know have a problem and make sure their firearms do not get in the wrong hands. Remember, we all should be our brothers and sisters keepers.
Do you think there a law that the government could enact that would really make a difference in reducing gun violence and building safe communities?
No, I believe that it's going to take the people to come together to put an end to this madness.
What are three things the average American citizen can do to "Raise The Caliber" of their community?
First thing that he or she has to do is to be there. After that he or she has stop the attitude "it doesn't affect me so it doesn't matter". Because it does affect us all. We as people have to remember the meaning of the word community. Within that word is the very important word "unity". It is going take everyone in the community to have better morals and be more tolerant to up lift our communities. We definitely have to stop playing the blame game because we blame it on the next door neighbor, the teacher, our cousins down the street and we seem to forget that it starts in the home.
Is there a must read book or article on this topic that has educated and inspired you?
Don't Shoot: One Man, A Street Fellowship, and the End of Violence in Inner-City America David M Kennedy
Jessica Mindich began the Caliber Collection in January 2012 as a collaboration with the Mayor of Newark, NJ, Cory Booker, as a way to turn illegal and unwanted guns from our cities' streets into jewelry. Their vision was to create a virtuous cycle by funding gun buyback and amnesty programs from the proceeds of the sales from the Caliber Collection. The jewelry is made with the serial numbers from illegal guns and the metal from shell casings. The Caliber Collection donates 20% of the net proceeds to fund voluntary gun buyback and amnesty programs in some of the toughest cities in America. To date, they have taken over 1,000 illegal guns off the streets and have raised over $100,000 for police departments in Newark, Hartford, the San Francisco Bay Area and Detroit from the sale of Caliber products to customers in over 85 countries.
From the success of the Caliber Collection, Jessica created The Caliber Foundation, which offers support to victims, families and communities who have been affected by illegal gun violence. The Caliber Foundation is the proud recipient of grants from MTV, Shepard Fairey/Obey Giant and The Serena Williams Foundation. Jessica is also the founder of the Raise The Caliber initiative, a National advocacy campaign to end illegal gun violence. Proceeds from partnerships under Raise The Caliber are donated to the Caliber Foundation.
Jessica is also a guest editor for the Huffington Post on Crime and a frequent contributor to www.MariaShriver.com
http://www.calibercollection.com
Calling all HuffPost superfans!
Sign up for membership to become a founding member and help shape HuffPost's next chapter