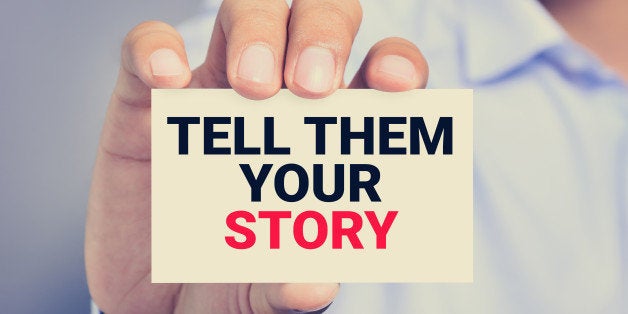 I remember every detail of a recent exchange I had with my colleagues, and I think I always will. I was speaking with a team at our firm who told me how they had helped a global client achieve one of its most important priorities -- data integrity -- by developing predictive algorithms to detect data deviations. I know what you're thinking: Why was I so interested in data algorithms?
The answer is that it wasn't the algorithms that captured my attention. The reason I was so engaged was that my colleagues' story was profoundly rooted in purpose.

My colleagues were passionate about their work. They shared their experience in a compelling way, and they made me feel like I was part of the journey. Every person on that team felt a connection to something beyond the scope of work. They understood that they were furthering the company's ability to make informed and impactful decisions that rely on data, rather than solely on professional judgement -- business goal achieved. But more importantly, their story conveyed a collective journey that was about more than data analytics. It was about helping a company address a challenge so they in turn could focus on making an impact in the world.

That's why stories are an essential tool to activate and engage our people. Stories have the ability to connect our work and our world to deeper meaning and a higher purpose.

As a storyteller, I know my job is to help find the connection points for the audience. What are their needs? What keeps them listening? And in my role today, how do I help our people see the meaningful connection between the firm's purpose and every aspect of their work?

As we work to bring purpose to life in our individual organizations, there is one very important question we must ask ourselves: Are we making our story their story?

If you want employees to grab hold of purpose and run with it, they need to feel that what they do every day supports a larger goal. That means listening to their stories to learn what motivates them and what makes them feel that their work is purposeful.

These days, the combination of technology and commitment to purpose provides us with great opportunities and challenges for integrating distinct stories into a shared goal. We should be challenging conventional thinking and leading conversations that can help us continue to innovate. Stories are particularly useful for demonstrating ways to disrupt business as usual -- a surprise ending can be a great storytelling device.

I use the word device deliberately, because one significant challenge is knowing how to frame a story in different ways through different media to appeal to distinct stakeholders. There are so many tools and devices at our disposal. I have learned a lot from one of my favorite leading writers and speakers on digital culture and his strategies on immersive storytelling and broad use of media channels. Technology allows us to convey stories to different audiences through multiple channels but ultimately, "it's about having a story... that's going to engage people," he says.

An engaging story recounts what has already happened and also enables us to imagine what is possible -- to anticipate future challenges and craft new solutions, and to bring some humanity to the work. In an increasingly complex, rapidly changing, and interconnected global environment, the ability to imagine new possibilities will be critical for every company. Stories can connect us to the larger picture, the place and the space where local and global come together.

If you remember nothing else, remember this: A good story has a beginning, middle, and an end. But purpose, on the other hand, is never ending. It's a journey we embark on individually and together to attain our business objectives and continue to make a difference.
Purpose@Work is a new series of discussions designed to explore how we can infuse a deep sense of purpose into our work -- through our organizations, our people, and our impact in society.
How are you taking purpose to the next level in your workplace? Let us know at PurposePlusProfit@huffingtonpost.com or by tweeting with #PurposeAtWork.