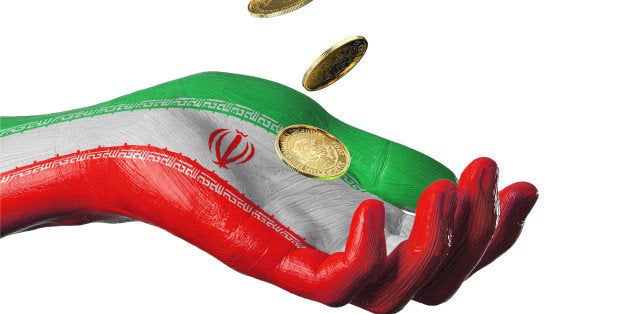 The United Nations Security Council and Western sanctions on Iran are set to be lifted as soon as early next week.
No only Asian, European and Russian firms are lining up, but also American giant corporations including Apple (NASDAQ:AAPL), Dutch Shell (NYSE:RDSA), General Electric (NYSE:GE), Boeing (NYSE:BA), and Schlumberger (NYSE:SLB) are waiting behind the door to reap significant economic and financial benefits from the nuclear deal.
If smaller firms know the process, where to start, how to connect and communicate, they can potentially have a better shot at reaping the benefits of the Iranian economy. I would be delighted to shed light on the nuances, but Illustrating and explaining the whole process is out the realm and given space for this article.
Iran possesses the world's largest untapped emerging market in the world, worth over $1 trillion. There exist opportunities in almost every sector, and the economy desperately needs new capital.
After Implementation Day, Iran's global legitimacy will rise, and foreign businesses will be permitted to operate in the country.
Iran will reenter the international community, rejoin the international banking and financial system as well as the open market for oil, affecting global markets. Tehran plans to increase its oil sales to 1 million barrels per day, and the 2016 budget is based on $35 - $40 per barrel.
More fundamentally, under the terms of the nuclear deal, the United States will lift its laws punishing third parties for doing business with Iran. Sanctions on dozens other industries besides oil and gas-such as metal and gold-will be lifted.
European investors and businesses have a close eye on Iran in 2016, attempting to profit from Iran. with the second-largest population in the Middle East, sizable, educated, and savvy middle class, as well as the world's second- and fourth-largest gas and oil reserves respectively.
In order not to fall behind European companies, U.S. firms will either push the State Department to grant them licenses to operate in Iran, or they will utilize subsidiaries to trade indirectly. For example, Apple products are already present in Iran.
As the country comes out of economic sanctions, Tehran will attempt to attract foreign businesses and investors in full force. However, Supreme Leader Ali Khamenei and Iran's Revolutionary Guard Corps (IRGC) will likely prevent the country from reentering the global economy at full speed, as they fear globalization, the influence of Western culture, and the loss of their economic monopoly.
Iranian-American diplomacy will continue and likely increase. However, this will be anchored in tactical and economic cooperation due to their convergence of interests in Iraq and Syria. One should not expect complete rapprochement, primarily due to their constituents and their stance on Israel.
Washington will lift sanctions on Implementation Day. The "Implementation Day" of Iran's nuclear deal with the six world powers is expected to be on Sunday, according to Iran's deputy foreign minister Abbas Araghchi. Secretary of State John Kerry said this week: "As we get closer to Implementation Day, the next major milestone in the JCPOA, I am pleased to report that we have seen important indications of significant progress towards Iran completing its key nuclear commitments under the deal."
While there is some truth to the idea that U.S. companies will be the largest losers of the nuclear deal while European firms rush to benefit, the State Department will likely begin granting more licenses to U.S. corporations to operate in Iran.
Some American corporations, such as Boeing and Airbus, and some academic institutions will likely get permission to conduct business or interact with Tehran. More than 190 waivers have already been granted.
Although there appears to be a more prosperous image of Iran's economy in 2016, corruption, inefficient banking systems, and lack of protection for worker's rights will continue to hinder the country's full potential.
Dr. Majid Rafizadeh, an American scholar and political scientist, is the president of the International American Council on the Middle East. Harvard-educated, Rafizadeh serves on the advisory board of Harvard International Review. He is originally from Iran and Syria. You can contact him at Dr.rafizadeh@post.harvard.edu or follow him at @Dr_Rafizadeh
This post first appeared on Al Arabiya.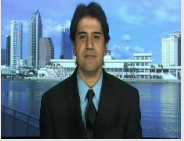 Calling all HuffPost superfans!
Sign up for membership to become a founding member and help shape HuffPost's next chapter