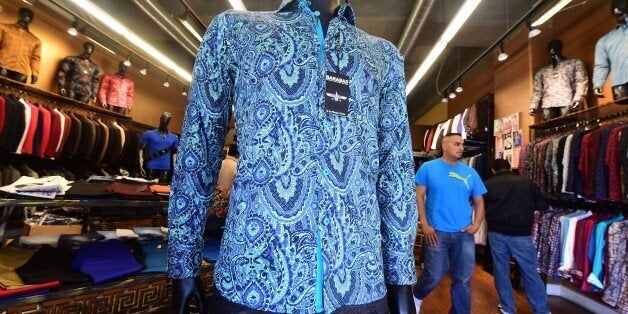 By Jennings Brown and Adi Cohen
After Rolling Stone released photo and video evidence on Saturday of Sean Penn meeting with Joaquín "El Chapo" Guzmán, many criticized Penn's writing and questioned the magazine's journalism ethics. Some aspiring fashionistos, however, were drawn to the something else entirely: El Chapo's bold sartorial statements. The company that produces the now-famous El Chapo shirts has sold out -- but fear not! There's still hope for anyone who wants to emulate the style of the celebrated murderer.
Now, several other companies are trying to cash in on the El Chapo craze by rebranding their clothes with an association to the criminal. The Collection by Gaia is selling what appears to be the same shirt as Barabas, but for only $75 -- 53 dollars cheaper than on Barabas' site. Imperio, a menswear store based in Downey, California, is advertising El Chapo shirts for $50, though their shirts look slightly different.
Mexican "western wear" company El General is selling a 701 line of shirts. The number is often linked to El Chapo because he was listed as number 701 on Forbes' list of richest people in 2009. El General's shirts only resemble the button-ups that El Chapo wears, but that hasn't stopped them from including photos of him on their site. For the wannabe druglord on a budget, these shirts will only set you back $39.99.

But if you're looking for the real deal, but you can't wait for Barabas to replenish their stock, what appears to be authentic El Chapo shirts are currently selling on eBay for $250 to $500.
More Stories from Vocativ:
Calling all HuffPost superfans!
Sign up for membership to become a founding member and help shape HuffPost's next chapter