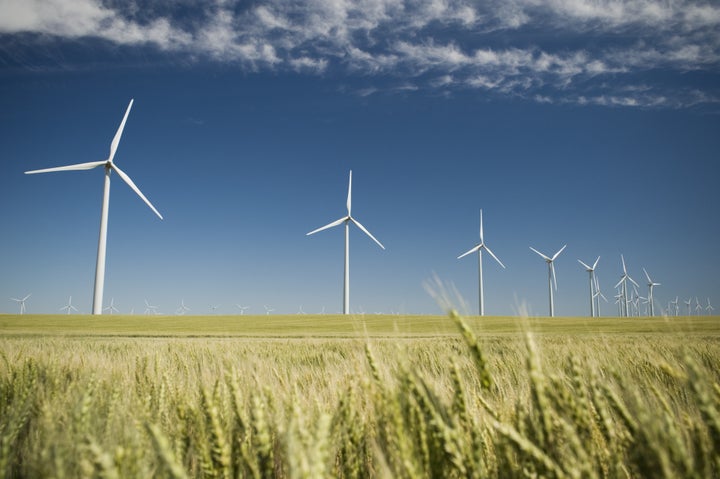 Big businesses' message to lawmakers is clear: We're doing our part to slash carbon emissions, now you do yours.
On Wednesday, two days before world leaders are scheduled to sign the historic climate treaty reached in Paris last December, more than 100 businesses -- including corporate titans like Google, Ikea, Salesforce, Starbucks and General Mills -- called for "swift action" on President Barack Obama's signature climate regulation, a key part of the U.S. commitment to cut carbon emissions. (The Huffington Post is one of the businesses on the list.)
The U.S. Environmental Protection Agency's Clean Power Plan has been tied up in the courts since February, when the Supreme Court blocked the mandate, which could reduce carbon dioxide pollution by 870 million tons -- roughly the same amount produced in a year by 108 million homes or 166 million cars.
"We have no time to waste in pointing our economy, our entire economy, down a low-carbon path," Mindy Lubber, president of the environmental investor nonprofit Ceres, said in a statement. "The message we are delivering today is clear: the business community stands firmly behind a plan that will help us get there."
Already, the treaty -- in which 196 countries have agreed for the first time to work together to reduce the emission of greenhouse gases -- is having an effect.
Corporate purchases of clean energy soared last year ahead of the climate treaty, particularly among companies that had never before bought renewable power. Of the more than 20 corporate giants that inked major renewable energy deals last year, 15 of them were first-time buyers, accounting for 67 percent of the market, according to a report by the nonprofit Rocky Mountain Institute.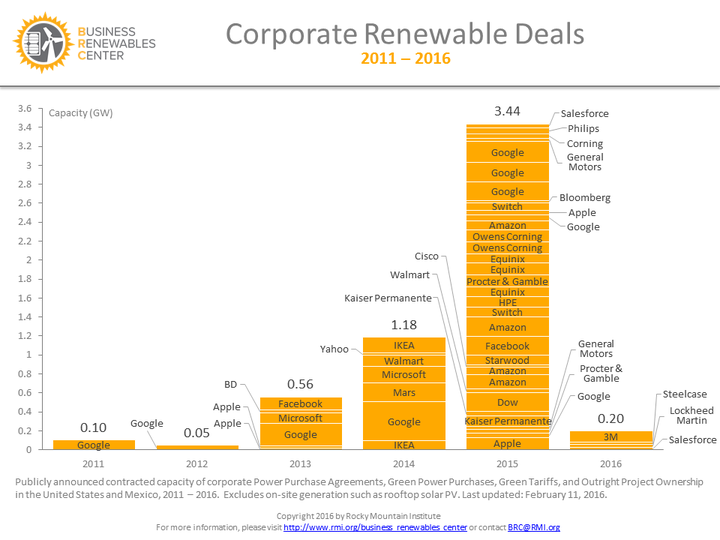 "The biggest change that we've seen in recent times is the extraordinary uptick in corporate renewable energy purchasing," Michael Terrell, Google's senior policy counsel for energy and sustainability, said during a conference call on Wednesday.
The Paris deal marked a sort of redemption for many big businesses. After years of derailing environmental regulations and deriding clean power as too costly, some of the world's largest companies have banded together over the past year to push for meaningful curbs on carbon emissions.
"The Paris agreement represents a turning point for business," Steve Howard, Ikea's chief sustainability officer, said in a statement ahead of Wednesday's call. "It is the beginning of the long-term framework needed for business to transform their operations and invest in low carbon products and services for the future."
Friday's signing ceremony, while only a step toward bringing the agreement into force, will be an important one, a senior State Department official told reporters Wednesday. Particularly for the business community, said the official, it represents "a new sign, a new signal of global interest, global movement, global intent" to address greenhouse gas emissions.
Kate Sheppard contributed reporting.
Before You Go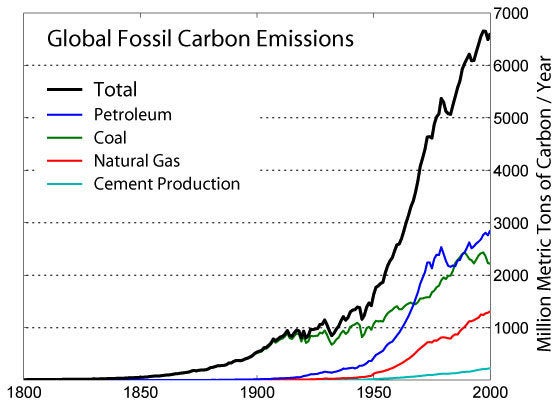 How Scientists Know Climate Change Is Happening