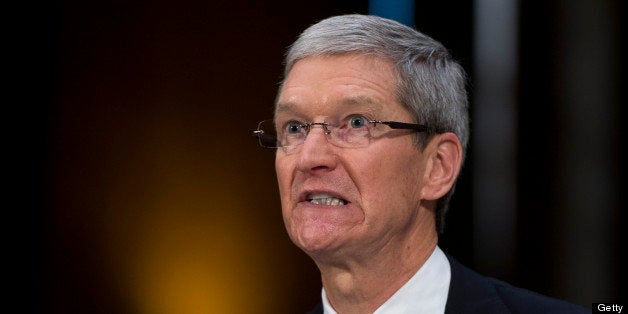 Corporate America worked hard to build massive loopholes into the tax code for itself, and by golly it is working just as hard to keep them.
U.S. companies, along with their lobbyists and trade groups, are treating Washington, D.C., like a big, swampy strip club, showering it with cash in an effort to fight tax reform laws that might put hundreds of billions of dollars back into government coffers. The seamy details of this lobbying effort are found in a new study by the reform advocacy group Public Citizen. It is arguably one of the least-surprising studies in the history of studies, right up there with research confirming that popes tend to wear large hats. But it makes for depressing, eye-opening reading nonetheless.
For one thing, there is the chart that leads off the study, showing how corporate profits have soared to all-time highs as a percentage of U.S. gross domestic product, while corporate taxes are near record lows. (Story continues after Chart Of Anger, courtesy of Public Citizen.)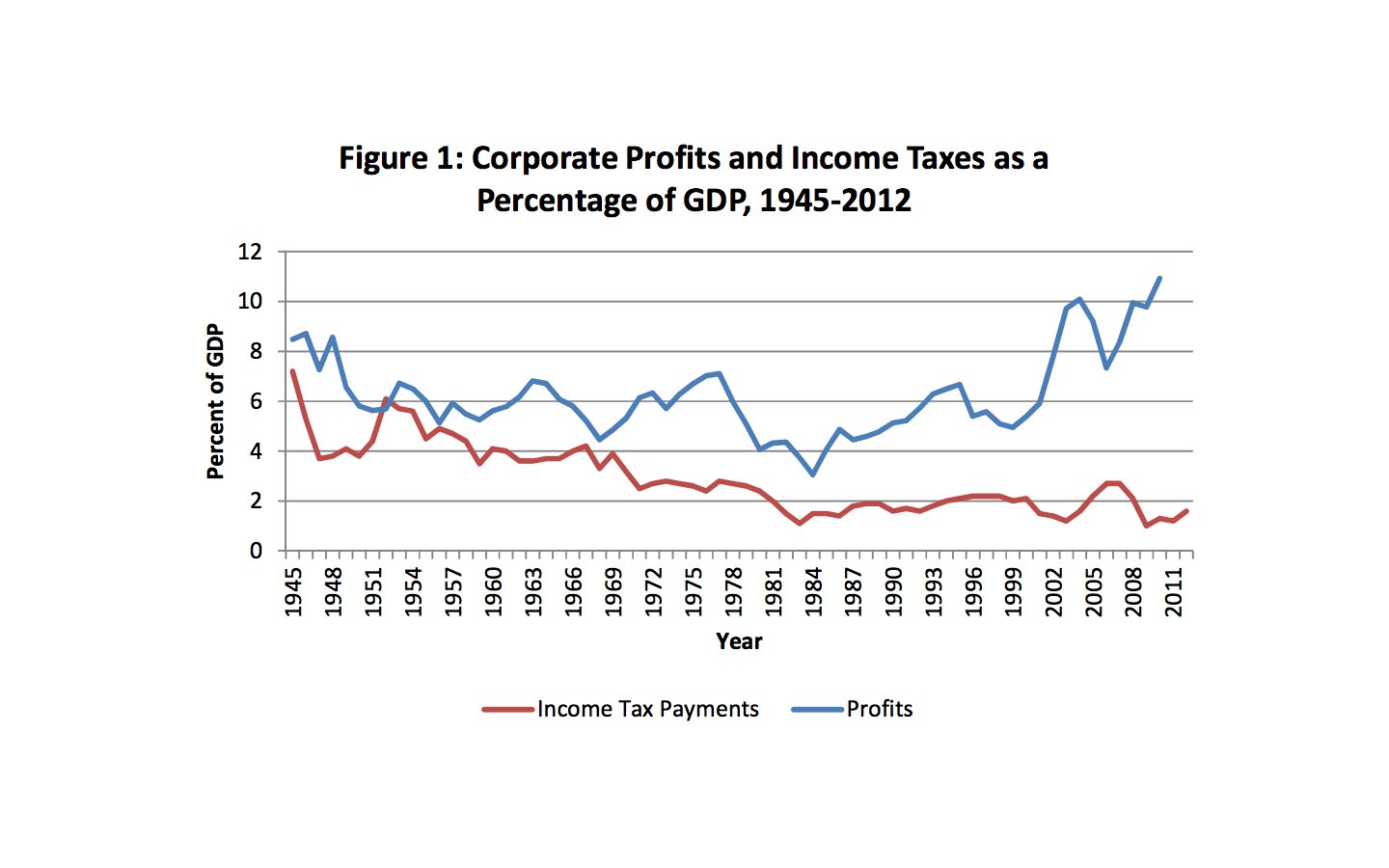 This state of affairs exists largely because the biggest U.S. corporations have for years lobbied Congress for loopholes that allow them to keep much of their profits out of the clutches of the IRS, including an estimated $1.7 trillion in cash held offshore.
Apple Inc. has been public face of this issue lately, with its CEO Tim Cook hauled before a Senate panel to explain why his company is keeping more than $100 billion offshore. Apple spent $2 million on lobbying last year and could double that this year, Reuters reported recently. The company has managed to avoid paying taxes, in perfectly legal ways, on $74 billion in profits since 2009, according to a recent Senate investigation.
As you may have heard, the U.S. government has found itself in a bit of a fiscal pickle recently and could use some of this cash. That has led some lawmakers to try to find ways to close some of these loopholes. Two bills, the Cut Unjustified Tax Loopholes Act and the Stop Tax Haven Abuse Act, have aimed to do just that. A third bill, the Wall Street Trading and Speculators Tax Act, would slap taxes on some financial transactions -- not a loophole-closing bill, exactly, but one that would help address the fact that the U.S. financial sector currently makes up 30 percent of total corporate profits, but only coughs up 18 percent of total corporate tax revenues to the government.
Some reform-minded groups are lobbying in favor of these bills, notes Public Citizen. But they are being drowned out by the lobbying in the other direction.
Of the 383 lobbyists working over lawmakers on these bills, 331 were from companies or corporate trade groups opposed to them, by Public Citizen's count.
Meanwhile, the companies and groups lobbying on these bills are represented by 46 different political action committees that donated money to lawmakers in the 2012 election cycle, according to Public Citizen. Of that group, 40 PACs represented corporate America and spent $20 million on their favorite candidates. The top three money-donating PACs in this group were the National Association of Realtors, the Credit Union National Association and the American Bankers Association. Individual corporate PACs included AT&T, General Electric, Pfizer and Microsoft.
It's a free country, of course, and companies, like people, have the right to free speech in the form of campaign donations. But all that free speech is expensive, and these companies have a lot more money to make their case than the rest of us taxpayers -- who will almost certainly keep ending up paying the cost.
Related
Before You Go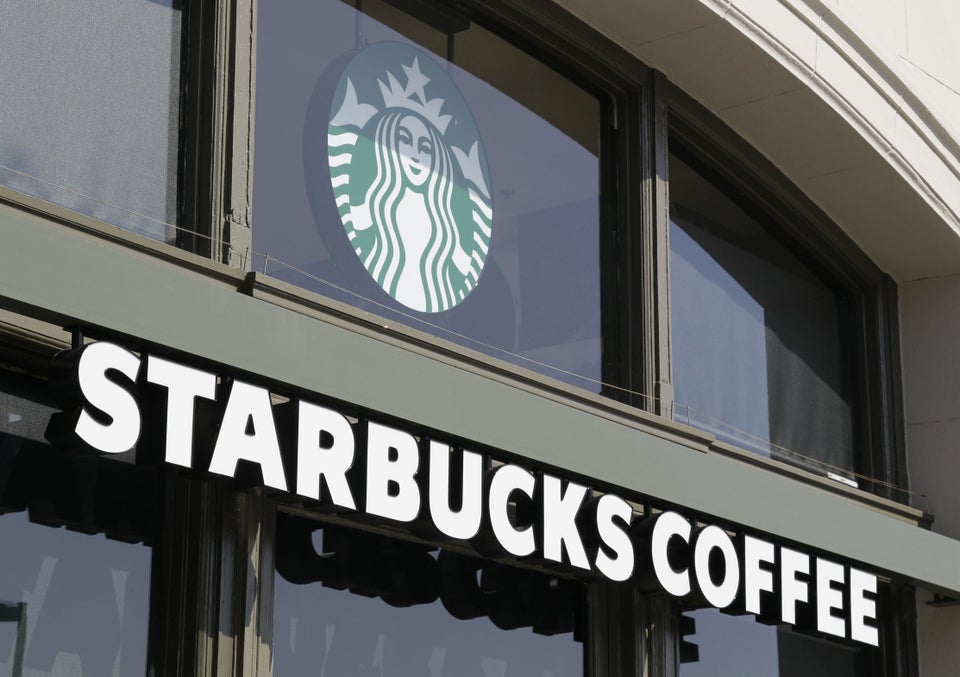 The Most Outrageous Corporate Tax Loopholes
Popular in the Community