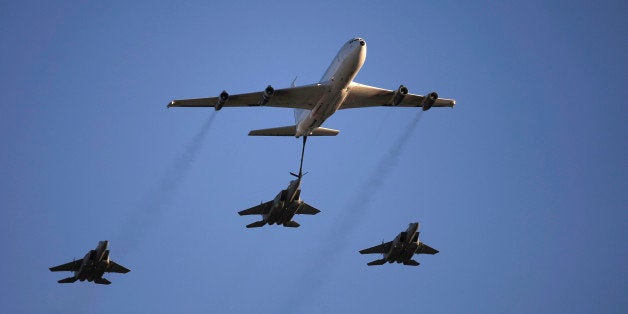 Worldwide military expenditure shrunk in 2013 for the second consecutive year, falling by 1.9% to $1.75 trillion. The 100 largest arms-producers sold a combined $402 billion worth of arms and military services in 2013, also down — for the third consecutive year.
However, not all countries are spending less. Military spending in North America and in Western and Central European countries has continued to decline, while other countries such as Brazil and Russia have increased their arms investments.
Despite the global drop, weapons producers generated massive profits from arms sales, and U.S. and European companies continued to dominate the top 10 global companies in terms of arms deals. Lockheed Martin was the global leader with $36 billion in arms sales in 2013, according to the Stockholm International Peace Research Institute (SIPRI).
In fact, the top 10 companies tend to change very little. In an interview with 24/7 Wall St., Dr. Samuel Perlo-Freeman, senior researcher at the SIPRI arms and military expenditure program, explained that since the 2000s, the big North American and European defense corporations have secured their place among the top 10 arms dealers. Only the last two positions in the top 10 tend to see any major competition.
Yet, Russian companies have been growing rapidly, and if the trend continues, Perlo-Freeman said, Russian Almaz-Antey may breach the top 10 in the coming years. Further, although data on Chinese companies is currently unavailable, it is very likely several would be in the top 20 arms dealers.
U.S. companies still dominate the arms market by a large margin, with six among the top 10 arms sellers. In the top 100 arms-producing companies, 39 are based in the United States, and U.S. companies accounted for more than 58% of total arms sales among the top 100. U.S. company arms sales in the top 10 alone made up 35% of total arms sales among the top 100. By contrast, Western European companies, which make up the rest of the top 10 arms producers, accounted for just 28% of the total top 100 arms sales.
National governments, especially the U.S., are almost always the primary customers of these companies. Governments are often the only customers that can afford the extremely high costs of these products. An F-35 fighter jet purchased in 2018 from Lockheed Martin and delivered in 2020, for example, would cost roughly $100 million.
While cuts in U.S. military expenditure have created some uncertainty for U.S. arms market players, business is still very good in the country. According to Perlo-Freeman, several companies based in Europe, such as BEA and Finmeccanica, operate subsidiary holdings in the U.S. to access the U.S. market.
Even when a national government is not a customer of a domestic or international arms-producer, its leaders are involved in the transaction. "Top politicians, presidents, [and] prime ministers are very often directly involved in promoting major arms deals on behalf of their domestic industry," Perlo-Freeman said. National leaders, who have an interest in who possesses some of the world's most destructive instruments, often oversee the arms deals very closely. While these transactions are highly regulated, "for most countries, [politicians] are more interested in promoting the success of their industries," Perlo-Freeman said.
To identify the 10 companies profiting most from war, 24/7 Wall St. examined the 10 companies with the most arms sales based on SIPRI's "The SIPRI Top 100 Arms-Producing Companies, 2013." Arms sales, including advisory, planes, vehicles, and weapons, were defined by sales to military customers as well as contracts to government militaries. We also considered the company's 2013 total sales and profits, the total number of employees at the company, as well as nation-level military spending, all provided by SIPRI.
These are the companies profiting the most from war.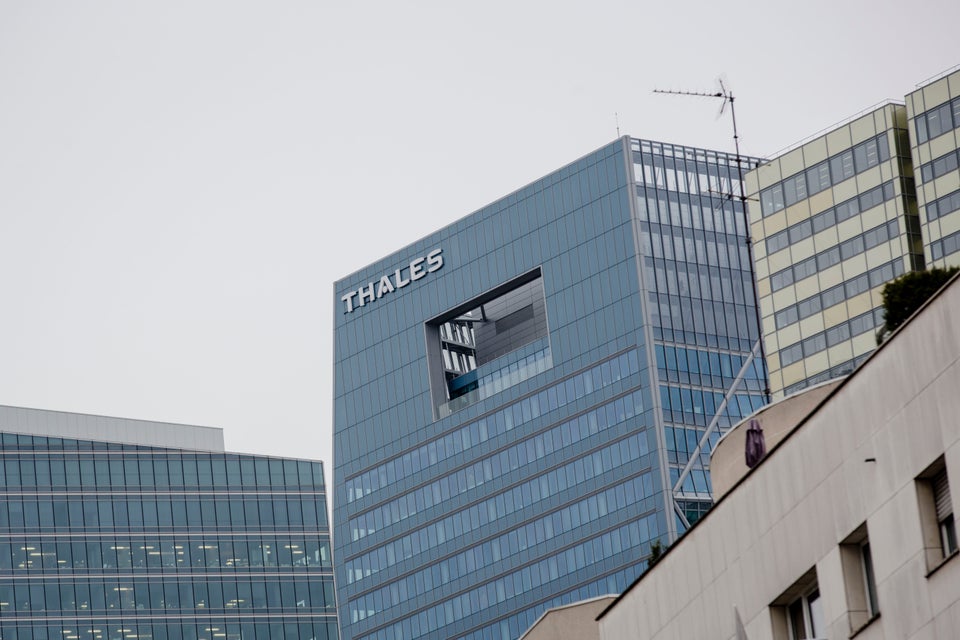 Companies Profiting the Most From War
CORRECTION: Due to a data processing error, an earlier version of this article incorrectly reported total 2013 profits of $300 billion for BAE Systems. In fact, BAE Systems had a total profit of $275 million in 2013.
Related
Popular in the Community