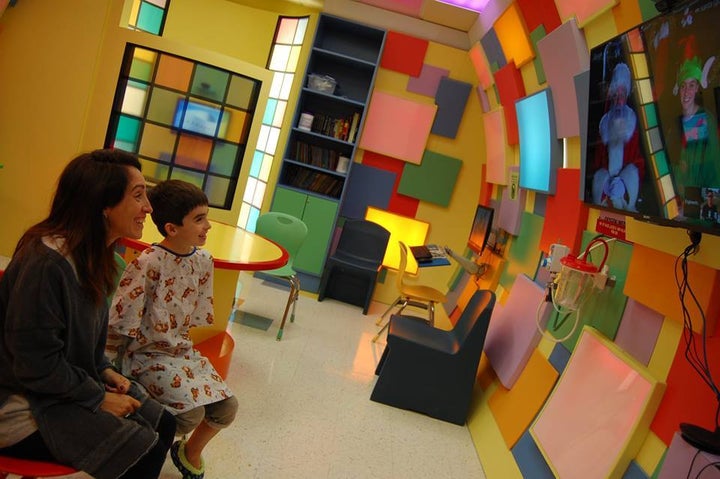 When NHL Hall of Fame player Pat LaFontaine suffered a knee injury that put him off the ice for a time, his wife said, "Isn't there something you're supposed to learn now?" His grandmother had just passed away from Leukemia and his coach, Al Arbour always said "it was about more than just being a hockey player; you have to give back." That lesson stuck with him. When he entered the Roswell Park Cancer Institute for a visit, he didn't know his life was about to changed. There he met a young boy in isolation by the name of Robert Schwegler. The hockey star and the young patient played hours of Sega Hockey, and a bond quickly formed between them. One day as LaFontaine was leaving, a nurse came to him and tearfully said "Thank you for playing with Robert… I don't think you understand, this is the ONLY time this boy smiles." LaFontaine picked up the story, "That hit me like a ton of bricks because of my time as a professional athlete and being in the spotlight. Here is a young man who is going through a tough time in isolation, and we were just laughing and playing games. She let me know that my visits highlight for him."
LaFontaine continued, "As hockey players we skate on the surface of life and that was a moment where I broke through the ice. Robert taught me what real courage and real joy was."
Thus, Companions In Courage was born.
Companions in Courage is a unique nonprofit in that it connects the children in hospitals, both in isolation and under extreme care, with other children and celebrities through technology. They put in amazing game rooms where patients can "escape" a bit, play games, chat with athletes and in LaFontaine's words, "let a kid be a kid."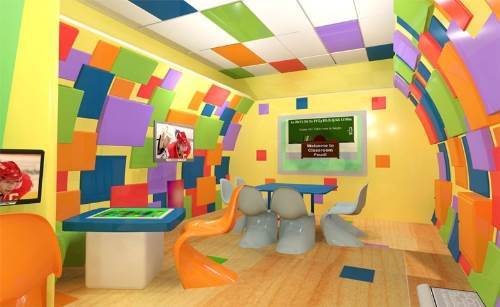 My first personal experience with this organization was when I was asked by very good friend Ric Meyers to be his "elf." He dressed as Santa Claus for virtual visits with children in hospitals all over the country as a service through Companions in Courage. These were pediatric patients who could not get to visit Santa in their local shopping mall, so we brought the Jolly Old Elf to them!
I was so taken by the pure joy that these children experienced while we danced and sang with them from the "North Pole" (which was really YouTube studios in Manhattan) over live video, that I immediately wanted to know more and get involved. I was privileged to speak with LaFontaine when Lamar Jackson, winner of the Heisman Trophy, spotlighted the amazing nonprofit and chatted with children in hospitals across the country in a matter of an hour.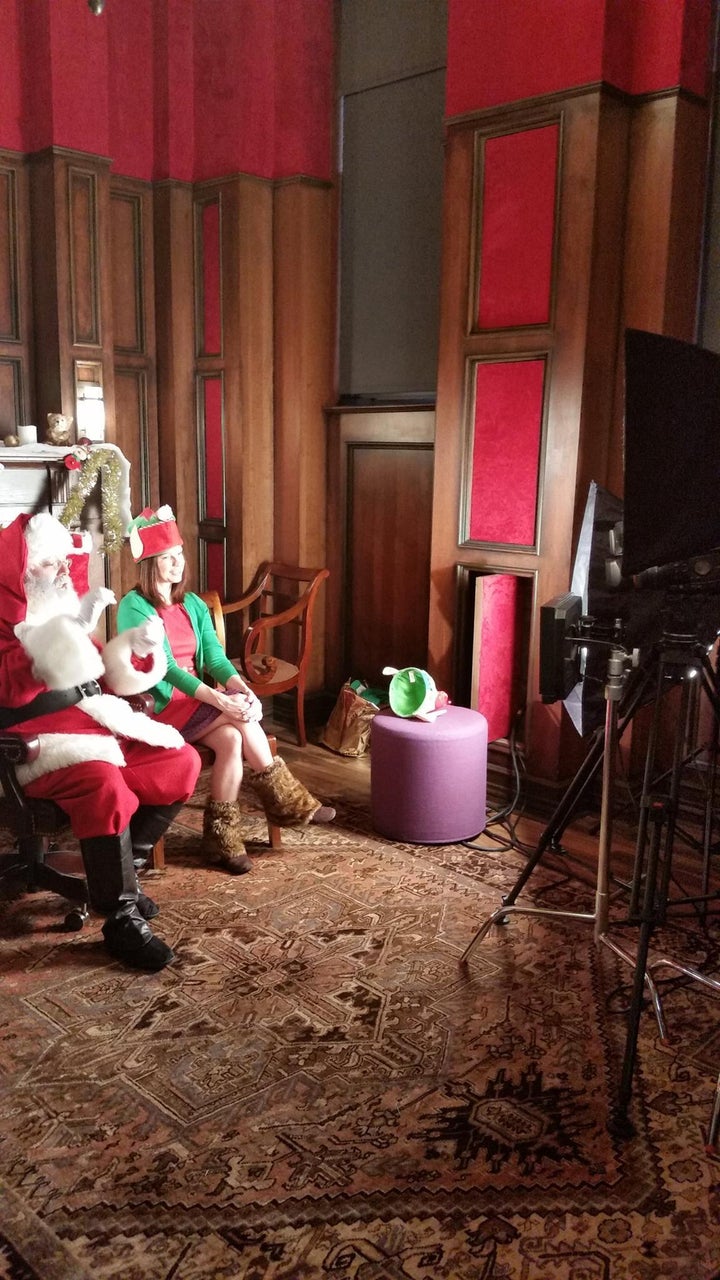 LaFontaine has made it his life mission to help as many children in hospitals as possible, and his benevolence is second to none. To date, the Foundation has put in 20 game rooms and organized dozens of events in which children get to meet their idols in the safety of their hospital rooms. They get to play video games with their classmates, from whom they have been separated for months due to illness, and those in isolation get to connect with others and again "just be a kid."
These game centers are costly and Companions In Courage holds multiple fundraisers throughout the year. This Saturday, the 13th Annual Runners Edge Main Street Mile will take place at 9:15am, followed by a fundraiser at the Nutty Irishman on Main Street. This family friendly event is sponsored by the Runners Edge, Dr. Larry Lembo, The B & G Group, David Lerner and Associates, Horizon Paper, Saucony, Race Awesome, the lawfirm of Carman, Callahan, and Ingham, and the lawfirm of Carter Farrell, Deluca & Schmidt. The post-race will include awesome giveaways and raffles. ALL PROCEEDS go to Companions In Courage (www.CiC16.org). For more information email MainStreetMile@aol.com or to make donations to this awesome event visit https://runsignup.com/Race/NY/Farmingdale/RunnersEdgeMainStreetMile?r=y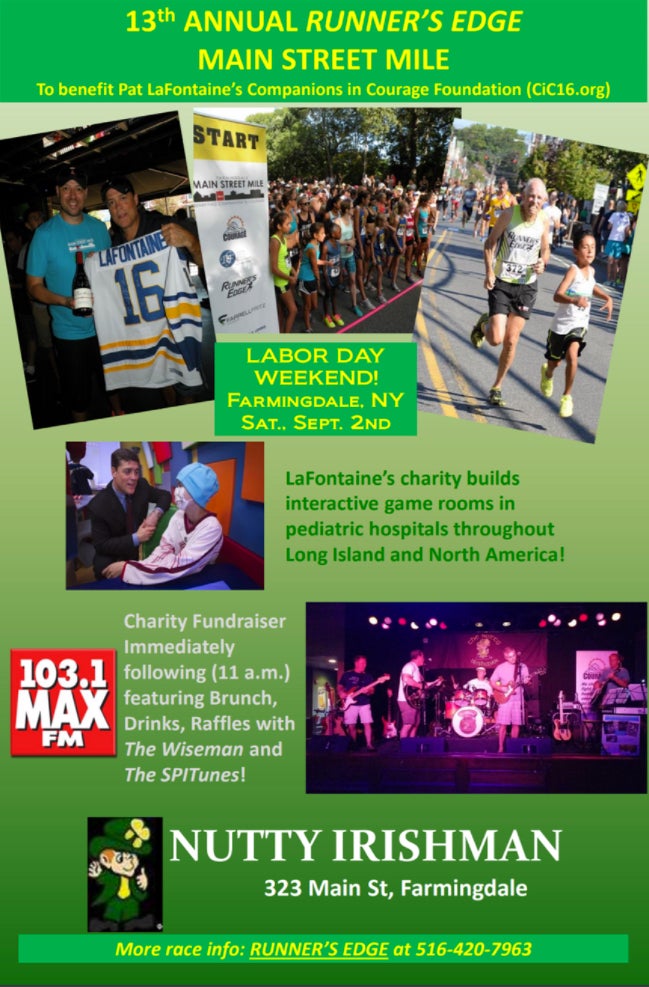 As school starts for the kids, the weather gets a chill in the air, and we gather with loved ones this holiday weekend, think of the children alone in their hospital rooms. They can't play with their friends or attend a Labor Day Cookout. Let's help bring some smiles to those children and in LaFontaine's words, "let a kid be a kid."
For more information to help Companions In Courage Foundation: Info@SpotlightOnGiving.com
Related
Popular in the Community