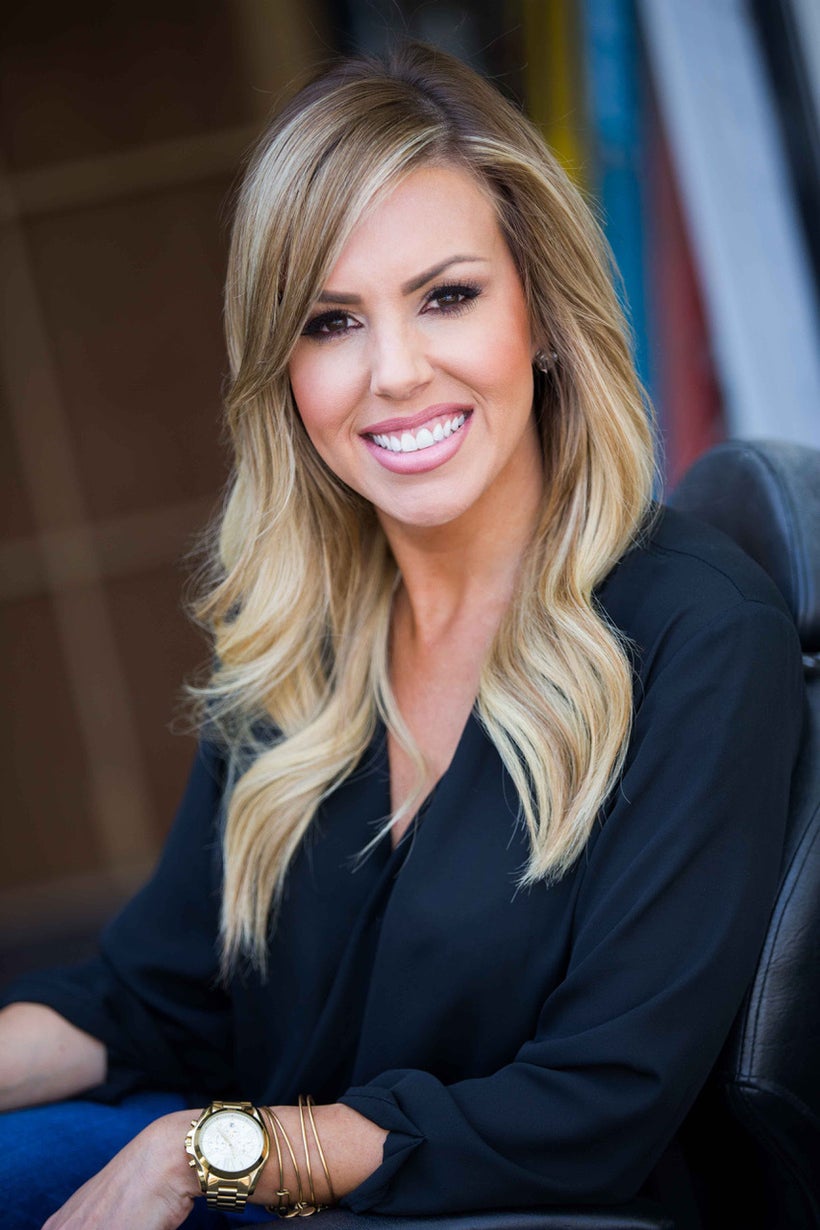 When Veronique James founded her Phoenix-based integrated advertising, public relations and interactive firm in 2005, she had no idea what rapid growth would be in store for her. And she also didn't know that what began as a one-woman show would blossom to a team of 32 and emerge as one of the leading agencies in the Southwest.
But if you ask James what makes TJA different from other companies and firms, she won't go on and on about their work; she'll talk about the people. "Our people make our culture," the TJA website proudly proclaims, and a short walk around the office will show that there's something different in the air.
In an industry fraught with overblown egos, prima donnas, and backbiting coworkers, James says that her team is truly that – a group of talented individuals who are committed to the agency's vision and ground rules. How has James managed to create a cohesive team while scaling year over year? Here are her thoughts on how to build and maintain culture as your company grows:
1. Hire very, very carefully. Once on board at TJA, team members rarely leave, says James. That means it's critical to make sure new hires are a great fit before they join. The hiring process can seem rigorous, with multiple steps, but it's essential to make sure each and every employee aligns with the agency's vision, culture, and clients.
New hires also meet directly with James as part of the onboarding process, giving them a chance to be infused with TJA's best practices by the founder herself.
2. Level the playing field. One of the key principles of TJA is the idea that anyone – from an intern to the creative director – can speak up when they notice something going off the rails. "Silence is acceptance," says James. "If you don't speak up, you're accepting what's going on."
That gets put into practice by being open to feedback and conversations, especially tough ones. "I'm counting on the fact that they know they can come to me at any time," she explains. Leaving egos at the front door lets everyone feel that they have a voice in what's happening at the office, from how they approach a new project or whether a prospective client is a good fit for the agency.
3. Co-create expectations. A key tool of TJA's ability to motivate team members and keep everyone rowing in the same direction is the goals and accountability document that each employee creates annually and then reviews with their supervisor.
This collection of personal and professional goals, strengths, and weaknesses serves as a blueprint for each individual for the year, and it's also used to measure their performance. James says many people actually post their personal document in their workspace as a constant reminder of where they're headed.
4. Don't relinquish the company vision to someone else. Bringing others into your vision doesn't mean letting them set the tone or the plan, says James; that's the founder's role, and one that shouldn't be delegated. She recalls when she took time off after the birth of her second child; while the business's bottom line was growing, "some of the touch points of culture started to diffuse," she says. "It was just different here."
Her time away from the office served a reminder that as much as everyone else is part of the execution, "I have to be the one to set things in motion," she says. Remember: "It's your business, your culture, your people, your tribe," she explains.
5. Keep adjusting. As the saying goes, what got you here won't get you there. As your business faces new challenges and new levels of growth, you'll need to be open to adaptation and change.
James says after doubling in revenue since this time last year, the leadership team at TJA "had to blow everything up... in a good way." With more people and more clients, they needed to reevaluate everything, including hiring, project management, and even their regular Monday morning status meetings, to ensure their new processes could handle the added work. And even after that major overhaul, "Everyday we're turning dials," she says.
To James, nothing is more important than her team's culture. Not only does it set TJA apart from other high-level agencies, it also creates a climate of respect, fun, performance, and creativity – and it's that culture that's allowed TJA to grow and prosper. "We regard that as the backbone of the agency," James says.
Calling all HuffPost superfans!
Sign up for membership to become a founding member and help shape HuffPost's next chapter
This post was published on the now-closed HuffPost Contributor platform. Contributors control their own work and posted freely to our site. If you need to flag this entry as abusive,
send us an email
.