When there's some strange smell in your neighborhood, who are you going to call?
The Nasal Ranger! That's who.
"Futurama's" Professor Farnsworth isn't the only one with a powerful smelloscope. In Denver, when a complaint is filed about marijuana odor in an area, the Department of Public Health's Ben Siller is called out with his field olfactometer to sniff around and see if the law has been broken.
Siller told 7News that he's mostly called out to smell marijuana odor complaints from businesses that grow marijuana, not from marijuana smokers enjoying some legal weed in the privacy of their own homes.
Siller, who has been investigating odor complaints for 26 years, uses the department's Nasal Ranger device to determine how strong the odor is and if a violation has occurred -- which it turns out is rare. The Denver Post reports that the odor has to reach a level of 8:1 or greater which can mean a fine of up to $2,000. But that hasn't happened since 1994.
"It has to be a very strong odor," Siller said to The Denver Post for the Nasal Ranger to identify an odor that exceeds even the 7:1 ratio, which generally is of a very strong industrial odor.
Recently, the Denver City Council was considering making the smell of marijuana, or even the sight of someone smoking marijuana, illegal if it could be smelled or seen by others, but have not yet reached a decision on the ordinance.
Backers of Amendment 64, which made the limited sale, possession and growing of marijuana for recreational purposes legal for adults 21 and over in Colorado, say the rule is unconstitutional.
A64 states that adults can possess up to an ounce of pot, can grow as many as six marijuana plants at home (with only three flowering at any given time), but home-grown marijuana can only be for personal use and cannot be sold. However, adults can gift one another up to an ounce of pot. The first recreational marijuana shops are expected to open on Jan. 1, 2014.
Before You Go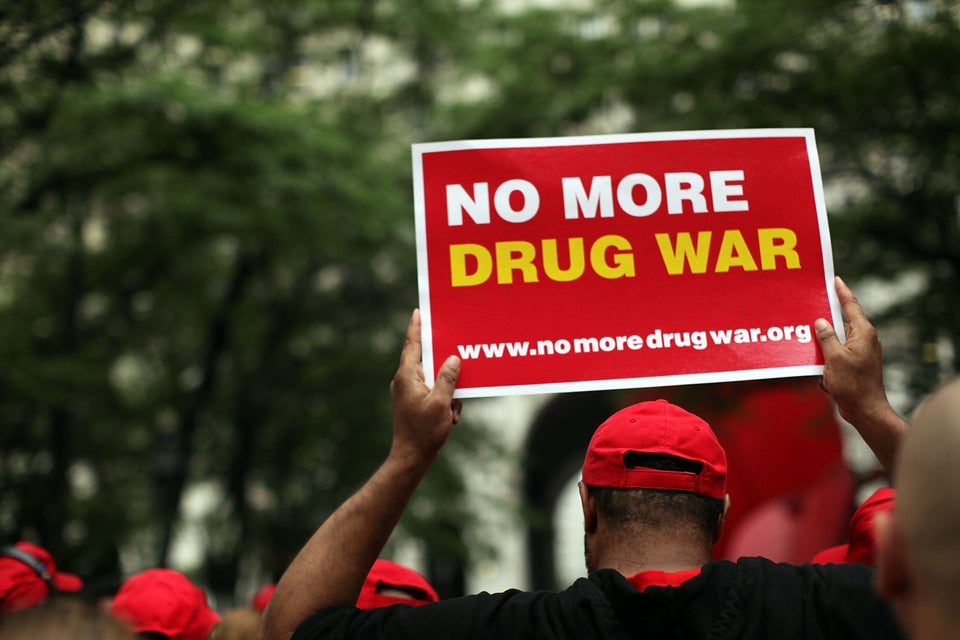 27 Reasons Why The U.S. Shouldn't Lead The War On Drugs
Popular in the Community