Mark Castaldo, the founder of Los Angeles-based Destiny Pictures, said he woke to back-to-back-to-back phone calls and hundreds of emails after his company ― or at least his company's name ― was credited with creating Trump's dramatic video, which was shown at the summit in Singapore.
"It's a crazy thing. It's been a whirlwind the last few days for me," he told HuffPost on Wednesday. "I wish they did some research, whomever did the video. You wish that they would check on companies that may have that name."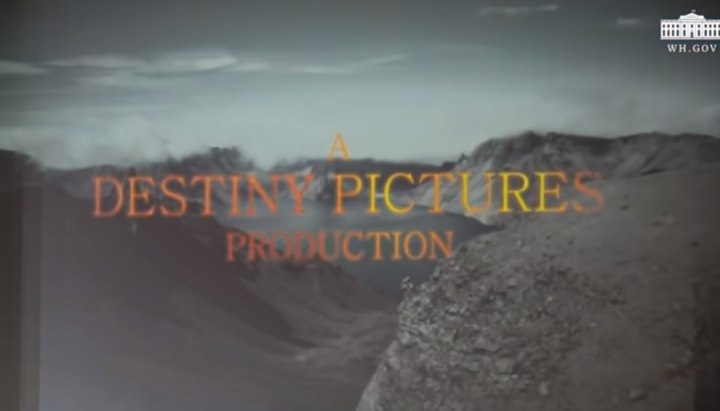 Castaldo said he had stayed up late and watched part of a press conference that Trump gave after meeting with Kim. He heard Trump mention a film, but didn't see it until it was forwarded to him by reporters trying to find out if his company was indeed behind it.
"I had nothing to do with it," he said of the video. He added that he's not angry, although the use of Destiny Pictures' name was "very inconvenient."
"If they'd tell me why they put Destiny Pictures in there, I'd like to know," Castaldo said. As of Wednesday evening, he said he hadn't been contacted by the White House about the mistake.
The National Security Council, which advises and assists the president on national security and foreign policy matters, took credit for the film, with NSC spokesman Garrett Marquis describing it as a method of communication.
"The video was created by the NSC to help the President demonstrate the benefits of complete denuclearization, and a vision of a peaceful and prosperous Korean Peninsula," Marquis said in a Wednesday statement to HuffPost.
Marquis did not say why the NSC chose the name Destiny Pictures for the faux credit, although it has been surmised that it may have had something to do with the video's focus on future events.
That's Castaldo's guess at this point.
"If you watch the video, they're trying to show what's in store, the future, so my instinct is that metaphorically whoever did the video inserted it because it works in the video. That's my guess," he said.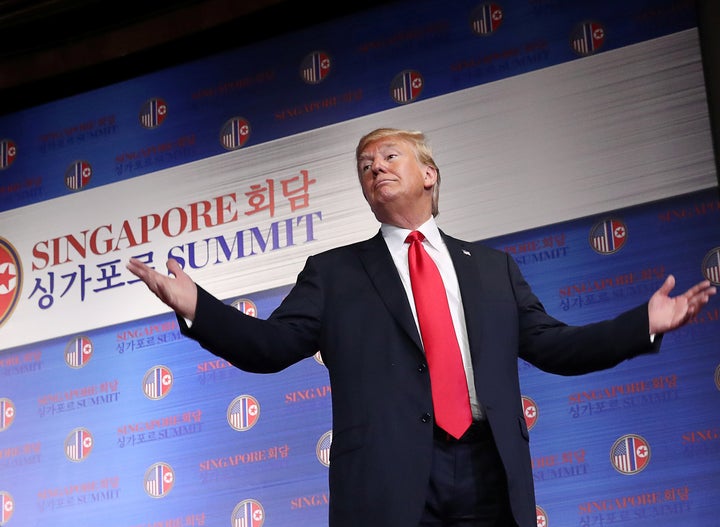 Former NSC spokesman Ned Price, speaking to The Guardian, echoed that interpretation, calling the name a "play on words." He also called the video production "harebrained."
"Leave it to this White House to fail to conduct basic due diligence. And that, of course, leaves aside the fact they thought it prudent to try to out-North Korea North Korea in the propaganda department," he said. "The whole enterprise reeks of amateurism and comes off as an attempt to check the box on a harebrained idea that presumably originated in the Oval Office."
According to Trump, he believes Kim "loved" the video.
"About eight of their representatives were watching it. I thought they were fascinated by it. I thought it was well done," Trump told reporters on Tuesday.
Whether the video was a hit or not, Castaldo made it clear that he has no interest in any future work in politics or in piggybacking off the attention his company's name is getting.
"I want to create my own publicity from stuff that I do," he said. "I've done some films, I've gotten publicity. I'm all about creating my own destiny and being rewarded for what I do, not for what someone else does."
This story has been updated with comments from Castaldo.
Calling all HuffPost superfans!
Sign up for membership to become a founding member and help shape HuffPost's next chapter