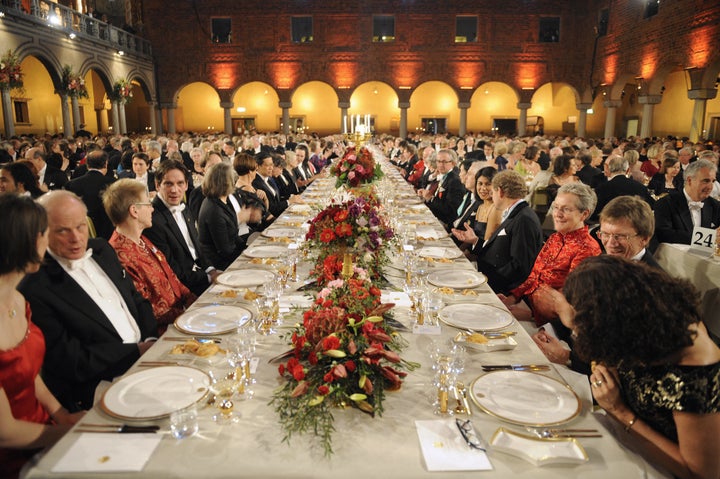 There may be one silver lining to the economic cloud hanging over the United States this holiday season: The odds of having to put in an appearance at the sometimes-awkward company party are at a record low.
Fewer businesses will hold holiday parties this year than at any time in nearly a quarter-century, according to a survey of corporate America's holiday party plans released on Thursday.
The 23rd annual survey by executive search firm Amrop Battalia Winston found only 74 percent of the companies polled will have parties this year. That's down from 79 percent in 2010, 81 percent in 2009 and 2008, 85 percent in 2007 and 95 percent in 2006, the survey found.
When the survey began in 1988, 95 percent of companies held holiday parties. A record 97 percent did so in 1996 and in 1997.
A low number of company parties is a sign of lackluster economic growth, but the trend may be feeding on itself, according to Amrop Battalia Winston.
``The study has been a reliable barometer of both prevailing economic conditions and corporate confidence,'' said Chief Executive officer Dale Winston. ``Once a company does away with them, parties rarely get back in the budget.''
Of the 26 percent of companies not holding a holiday party this year, more than a third said such an event would be inappropriate in this troubled economy.
However, 19 percent said their employees were not that interested in attending corporate parties, the survey found. (Reporting by Alistair Barr; Editing by Lisa Von Ahn)
REAL LIFE. REAL NEWS. REAL VOICES.
Help us tell more of the stories that matter from voices that too often remain unheard.