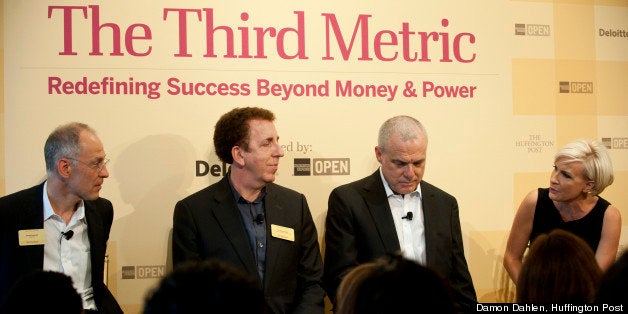 Company wellness programs for employees that include complementary medicine features like yoga can benefit bottom lines, according to Mark Bertolini, chief executive of the health insurer Aetna.
When Aetna determined in 2010 that its workers with the highest levels of stress were costing the company $2,000 more each year than co-workers, the company created an initiative to promote yoga and meditation, Bertolini said at the Third Metric conference co-sponsored by The Huffington Post in New York Thursday. The results include improvements in heart rates and increased productivity, and help Aetna reduce its employee health benefit costs by 7 percent in 2012, he said.
Aetna and other health insurance companies offer wellness programs and preventive benefits as parts of their products. Aetna's internal efforts to promote non-traditional activities like yoga and meditation aren't the norm, however.
For Bertolini, his interest in these methods began after he broke his neck during a skiing accident in 2004, he said. After undergoing surgery and spending a week in a coma, Bertolini's physicians prescribed pain medication and suggested he would have to change his lifestyle.
"The health care system couldn't help me," Bertolini said. "That began my journey into complementary medicine, which we used to refer to around the office 'voodoo medicine.'" Bertolini sought out a form of light head and body massage called craniosacral therapy, which helps him manage the chronic pain in his arm, he said. He later took up yoga and meditation and decided to spread these practices to his employees. Based on early results, heart rate variation among workers declined 500 percent and participants had 69 minutes of additional productivity each day, he said.
Skeptics of wellness programs caution that employers can use them to identify which employees are the sickest and most costly and use that information to squeeze them out, or use wellness programs as a way to charge some workers higher premiums. Others raise concerns about companies compiling personal medical information about employees.
More traditional wellness and prevention programs are key to improving Americans' health, and reducing health care spending, said Ezekiel Emanuel, the vice provost of global initiatives and chairman of the Department of Medical Ethics and Health Policy at the University of Pennsylvania.
"The only way we're going to save money, improve the quality of care, improve people's lives is by focusing on prevention," said Emanuel, a former health care adviser to Obama who worked on the health care reform law from the White House.
Aspects of the health care reform law could help, such as a rule requiring health insurance companies to provide access to preventive services like cholesterol tests without charging co-payments, Emanuel said. The law also enables employers to increase the financial incentives offered to workers who attempt to improve their health and allows companies to include stress-reduction programs as part of wellness promotion.
"One of the ways you're really going to see whether health care reform is really going to work, over the next seven to 10 years, is does the system shift to really begin focusing on prevention?"
Although employee wellness programs also can be part of the solution to Americans' health being poorer in many ways than that of people in other nations, the evidence of their effectiveness is mixed, Emanuel said. "The bottom line is, we just don't know. We've never done the definitive study."
People who don't work at large companies that can finance wellness programs also should have access to these initiatives and greater access to preventive medicine. The medical community needs to emphasize these efforts alongside treating illness and injuries and the educational system should provide them for children, Emanuel said.
"Big corporations that employ well-off, well-paid workers can maybe afford to do this, but not every American works in such a corporation," Emanuel said. "These have to be solutions for all of society."
Related
Before You Go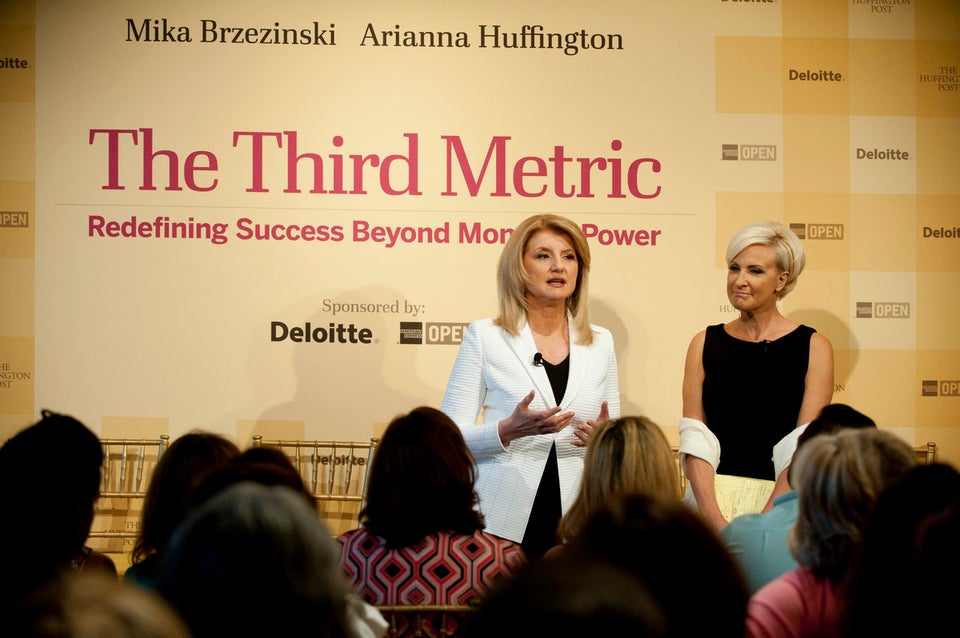 The Third Metric: Redefining Success Beyond Money & Power
Popular in the Community