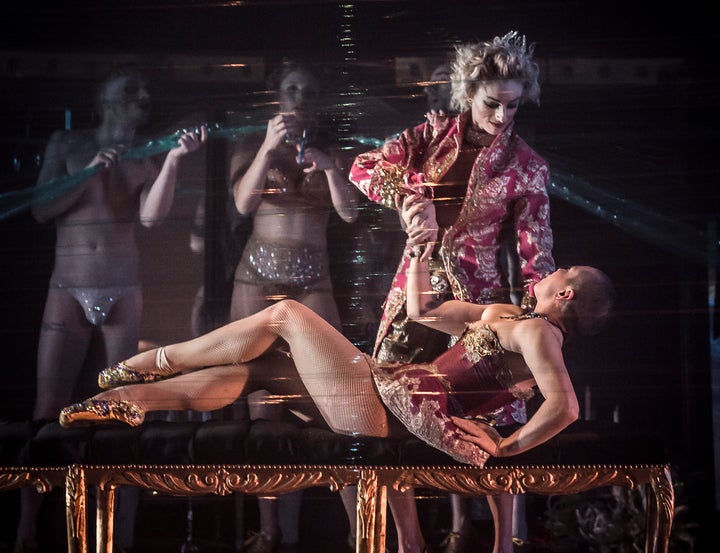 The fairy tale "Snow White and Seven Dwarfs" has been an opera, a ballet and, of course, a Disney animated feature. It's safe to say, however, that none of those adaptations featured pole dancers, a scantily clad damsel-in-distress and a handsome, "gender-neutral" prince.
Enter Company XIV's "Snow White," which puts a racy, "baroque-burlesque" twist on the story's specifics. Now playing at New York's Minetta Lane Theatre, this take on "Snow White" finds the racy undertones in the classic tale, weaving classical music, modern dance, acrobatics and even Britney Spears together along the way. That cheeky, irreverent tone is apparent from the minute the audience enters the theater, which is done up as a smoky, Weimar era cabaret, complete with cages, bondage gear and even a carousel horse.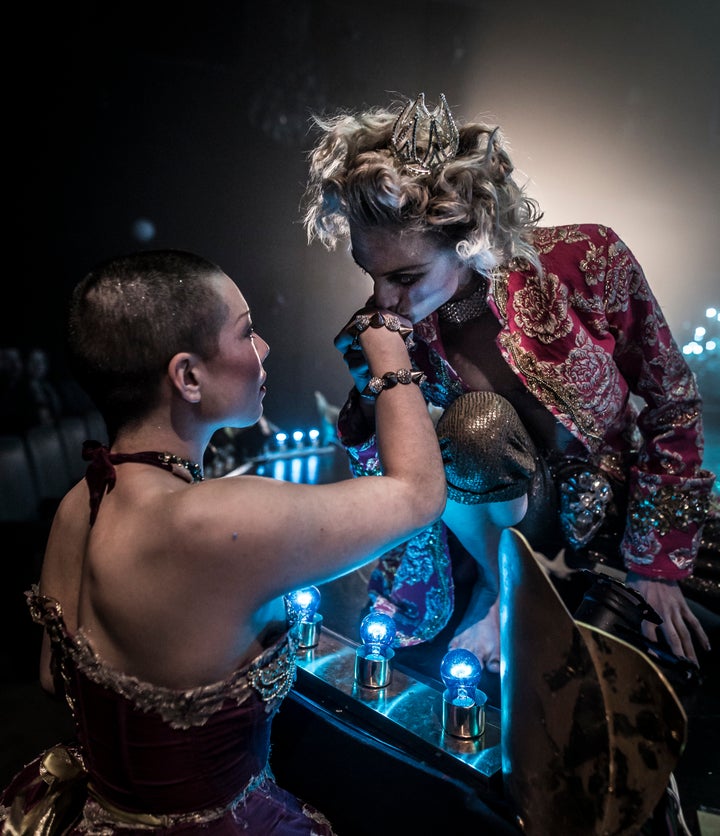 Things only get hotter, both literally and figuratively, from here. For the most part, Company XIV's "Snow White" eschews many of the child-friendly changes of the Disney version and skews closer to the original, and much darker, Grimm Brothers' original. For instance, the evil queen (Laura Careless) attempts to kill Snow White (Hilly Bodin) not just once but actually three times, once with the help of a very tight-fitting corset. 
One of director Austin McCormick's most subversive choices is the casting of dancer Courtney Giannone as the prince. A veteran of Company XIV's productions of "Nutcracker Rouge," Giannone is a master of the "Cyr wheel," a giant aluminum ring used for performing acrobatic tricks, and her talents are used to great effect in "Snow White."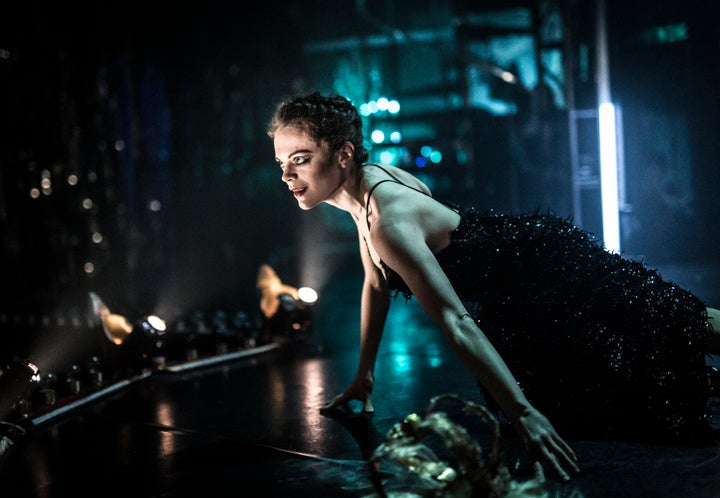 Although she spends much of the show's second act dressed as a man, Giannone says she interpreted the prince in a "gender neutral" way as opposed to being a woman in drag.
"The parts of myself that I brought to the character are my femininity and humor," she told The Huffington Post. And that isn't the only twist. "I think the prince is most focused on himself, which is humorous to me. I try to personify that this prince thinks it's all about him."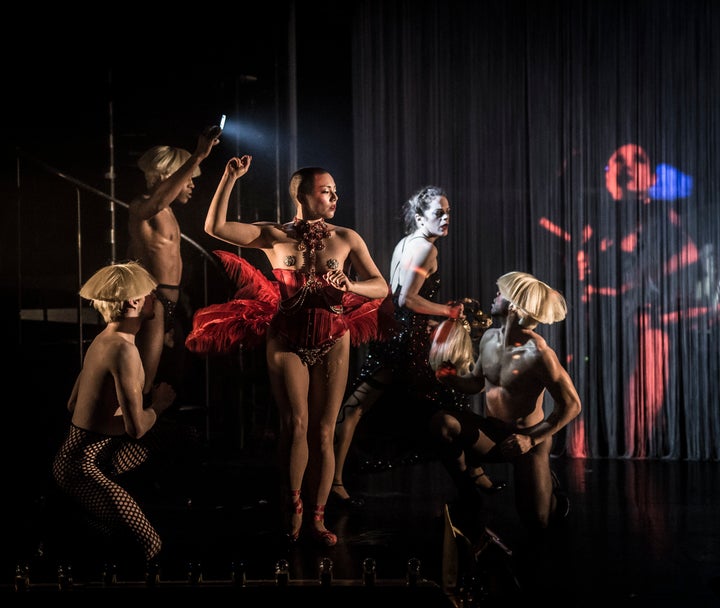 Of working with director McCormick, she said, "The best part about working with Austin is that he considers every contribution a cast member can offer to a production and integrates that which is appropriate to the show. "
So what does Giannone find most sexy about a good fairy tale?
 "Love, beauty and fantasy," she said, all of which Company XIV's "Snow White" serves up in spades.
Company XIV's "Snow White" plays the Minetta Lane Theatre in New York through March 12. 
BEFORE YOU GO
PHOTO GALLERY
If Tim Burton Remade Disney Films