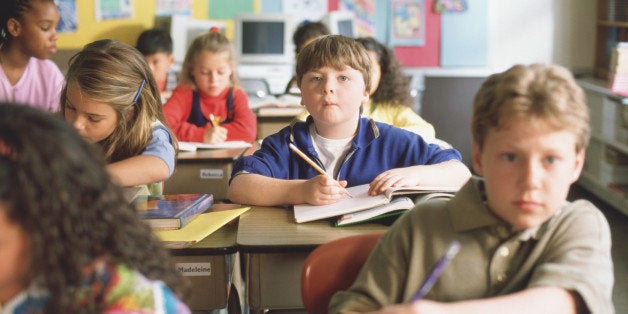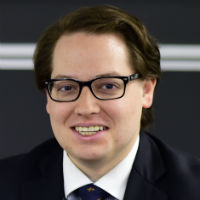 Tony Huffman is from Corbin, Kentucky, and is currently applying to doctoral programs in Art History and museum studies. He graduated cum laude in Government from Centre College in May 2014.
Education is the greatest tool for social mobility in the 21st century. However, not every child receives a top-tier education, and consequently many find themselves stuck in an endless cycle of subsistent living as adults. That is the case for many urban and rural areas across the United States today. Notably, in eastern Kentucky, many children lack the tools to escape the depths of poverty due to the struggling educational structures in place. Yet, interestingly enough, there are many public school districts scattered throughout the region who have discovered how to offer exceptional educational opportunities for their respective communities, and break this cycle. These districts prove that the socio-economic status of a student does not have to determine his or her future. Teachers are able to reach all types of learners regardless of their background. This study was motivated by this perplexing situation, and what follows is a brief outline of the research endeavor. Ultimately, nine critical topics or trends emerged that explain why certain districts in eastern Kentucky are able to perform at higher levels than surrounding districts. These topics include district size and structure; spending per student and student-to-teacher ratios; teacher autonomy; teacher recruitment, assignment, and hiring practices; teacher retention and new teacher mentor/orientation programs; professional development and professional learning communities; school culture; curriculum alignment; and parent/guardian and community involvement.
Identify the five highest and lowest performing public school districts in eastern Kentucky using the overall scores assigned to each district by the Kentucky Department of Education.
Identify trends of success across the highest performing districts using defined academic barometers or indicators.
Identify trends in areas for growth across the lowest performing districts using defined academic barometers or indicators.
Offer potential solutions that can be implemented at the local and state level in order to address the problems the lower performing districts are facing.
Create individualized reports for each district that outline strengths and weaknesses.
The research methodology used for this project was a blended approach of empirical data analysis coupled with the application of theory to corroborate observed patterns. There was a significant amount of quantitative and qualitative data collected from a variety of sources, including the Kentucky Department of Education; the Kentucky Legislative Research Commission and Office of Education Accountability; the 2013 Teaching, Empowering, Leading, and Learning Kentucky (TELL) Survey, which includes responses from more than 1,7000 teachers from the districts studied; ethnographic interviews with teachers, administrators, Kentucky Department of Education officials, and educational policy experts; among other sources. The data were compiled and analyzed over the course of fifteen months and as a result nine common trends emerged. The trends or topics highlight the most marked differences between the highest and lowest performing districts. These trends form the body of the final report, and they were compared with the academic literature to see if other studies supported these observed patterns. Scholarly articles were also sought out to help make recommendations on identified problems across the lower performing districts.
Of the nine trends explored, the most important differences between higher and lower performing districts were teacher recruitment, assignment, and hiring practices; professional development and professional learning communities; school culture; and parent/guardian and community involvement. Overall, lower performing districts are not utilizing top methods to attract highly effective teachers to their schools, administrators do not prioritize student needs over teacher preferences and seniority, and there is not a collaborative approach amongst teachers and administrators in the hiring process. Further, higher performing districts spend more time training their new teachers on how to analyze student assessment data, and their professional development offerings are more differentiated to meet teacher needs. With regard to school culture, teachers from higher performing schools reported a more team-oriented approach to decision making and principals and teacher leaders who foster a culture of high expectations. Lastly, teachers from lower performing schools indicated a severe lack of support from parents/guardians and the surrounding community, which affected their success with students.
In addition to identifying differences and similarities between high and low performing districts, the final project more importantly attempted to offer potential solutions to the observed problems across the lower performing districts, and, where applicable, the higher performing districts as well. These recommendations are rooted in information collected from interviews and material obtained from academic journal articles.
Many of the initial research questions that motivated the study have been answered, but certainly there are some that have not yet been resolved. And there are additional questions that arose as the project progressed. So it is clear that more research is necessary to further validate certain claims made and conclusions drawn by the final document. One limitation of this project is that due to the comparatively small number of on-site visits to schools, observations of staff meetings, hiring committees, professional development offerings, and new teacher orientation programming were quite limited. Should this study be continued, it is critical that researchers look into these areas along with topics like budget allocation and the selectivity of the college teachers attended.
Eastern Kentucky faces many pressing challenges today and for the future, but public education reform must be a priority for leaders in those communities. While this study contains some limitations on its ability to offer answers to all the questions posed, at the very least, it calls attention to the topics of paramount concern for public education reform today. The recommendations offered are not limited to the districts studied; rather, they can be applied to other districts as well. It is the hope of the final report that teachers, parents, administrators, and advocates of public education reform use the information collected to begin implementing desperately needed changes, and use this study as a launching board for critical discussions in the near future.
The HuffPost College Thesis Project gives students a chance to share with a wide audience the fruit of their hard academic work. The project is launching with about a dozen partner schools, which comprise students from public and private, two- and four-year colleges. To read all posts in the series, visit here.