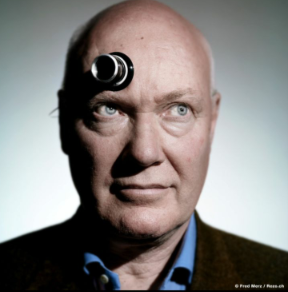 Most CEOs who have sold three successful Swiss watch companies would retire, but not watch industry giant Jean-Claude Biver, whose last transaction was selling Hublot to the LVMH Group for 480 million Swiss francs in 2004. Biver remains CEO of Hublot not out of need, but out of passion. That same passion has him collecting wine (he owns every vintage of Chateau d'Yquem wine from 1811 to the present) and owns a farm in the Swiss Alps where he produces about five tons of cheese for his family, friends and a few select restaurants.
I happened to meet him at a NYC cocktail party the other day. "So can you drink a bottle of wine from 1811," I asked.
He assured me one could drink wine from that year -- or any -- as it is a Sauternes and is made to last over 200 years. "My kids will drink it, and the kids of my kids will drink it," he said. "I tried a 1775 bottle of my Chateau d'Yquem. You cannot believe." He smiled. "I drink the memory of human beings. Biologically, it's living, so if you drink it, you are drinking the memory of time. It is made to last." He said he collects it for the creation of emotion, the creation of pleasure, so the wine is much more than simply drinking a liquid. "That's what excites me," he said. "I like the additional value. It's like a watch. You do not need a watch to tell time anymore. You can do that on your cell phone, your iPad, your computer. You buy a watch for emotional reasons, for the status it represents."
Okay, I can buy that -- but why the cheese? He explained that every watchmaker in Switzerland started making cheese long before they made watches.
By 1519, Switzerland was comprised of seven Catholic cantons. The Reformation spread to the French-speaking regions that signed treaties with the Protestant cantons. Protestants from France fled to Switzerland and had small farms. The French realized how poor these people were and said, 'if we give them a little job, maybe polishing a wheel used in watchmaking, they'll make a little money.' The farmers soon realized they could make more money polishing watch wheels than they could making cheese. And then, one farmer suddenly started making watches. So, this is how watchmaking started -- in farmhouses. "And now," said Biver, "We are just going back to the past."
Biver turned to the buffet table complete with Prosciutto, salami, bread and three different types of cheeses. "Try this," he said, cutting off a hunk of cheese. It was sweet, tart, perfect. "It's mine," he beamed. "I sneaked it through customs this morning coming from Lausanne." And like a mischievous kid, he grinned and then went off to speak to the Manchester United big shots.