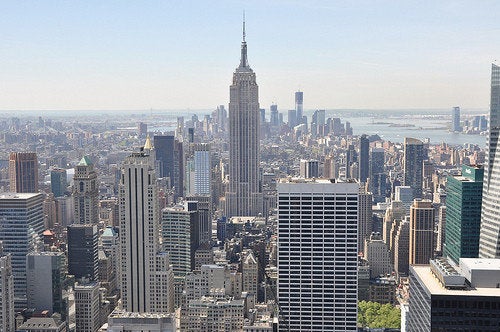 There's been much ado about the NYC tech scene lately -- how it's heating up and it's increasing allure for startups. Having recently moved from San Francisco to New York in the midst of this debate, I can't help chiming in myself. I was leading community at Klout in SF and in February started LiftFive, partnered with NYC's Lerer Ventures to help early startups build community.
1. New York brings varying industry perspectives. In NYC, I'm much more likely to encounter founders bringing very different perspectives to their tech startup. They have a background in banking, fashion, commerce, media or any number of the multitude of booming industries in New York. When I was in San Francisco, inevitably, the technology itself became the focus of the conversation with the coolest tech reigning supreme.
2. Engineers are the closest thing to rockstars in San Francisco. I'll admit, I never got invited to a party with tigers or monkeys, but the party culture around engineering in SF is definitely there. Startups will do anything to keep the best engineers, which sparks shots mid-afternoon, keg parties as well as video games in office. If this seems more targeted towards "bros," you would be partially right, except for the fact that most SF startup girls are as likely to join said shots and video games as any of the guys.
3. Networking is more purposeful in NYC. Startup events in San Francisco are fairly chill. They are said keggers or fancier affairs, but people mingle, chill out and are much less likely to view it as a way to spew their business cards. Here in NYC, I've noticed people are much more purposeful about their networking. They go to an event specifically to meet X-type of person and will cut to the chase to do so. I think this is partially born out of the fact that SF is simply a smaller community. If you informally mingle you will meet people you cross paths with many more times and probably end up working with.
4. Revenue comes up more often in NYC. I'll grant this may simply be more about the changing times, but I find it's much more likely that revenue questions on startups are brought up in NYC compared to SF. In San Francisco, the user numbers were more frequently used (although those are certainly brought up here, as well). This reminds of a great bar joke from Quora: "A million guys walk in to a Silicon Valley bar. None of them buy anything. The bar is declared a rousing success."
5. In SF, everyone you meet is in a startup. It's amazing how much this affects you. When you're out at a bar, getting coffee or out for a walk, you will meet people and overhear conversations about startups (unless they're tourists). It's simply an overwhelming field in SF and pretty inescapable. I love startups, so it was an amazing part of SF, but I think it can also lead to a feeling of being in a bubble and losing perspective about the outside world. NYC has been much more balanced for me, even in spite of the fact that I'm located smack in startup central in Lerer Ventures in Soho.
On the whole, I couldn't say which of these startups scenes is "better," but I've been enjoying the transition to NYC myself. New York City is rarely the underdog in any situation, yet in tech it is. Therefore the degree of pride and desire to prove that real startups are being built in NYC is a pleasure to see.
Do you think one of these hubs is better for startups than another? I'd love to hear about the differences you've found!
Calling all HuffPost superfans!
Sign up for membership to become a founding member and help shape HuffPost's next chapter