Among high-profile Christians making extravagant claims about their favorite politicians are conservative evangelical Rev. Jerry Falwell, Jr. and progressive John Pavlovitz. Because I am positioned on the Christian left, I am particularly disturbed by Pavlovitz, a pastor and influential blogger with millions of followers. I am disturbed that he offers no facts to back up his claim. He exhibits no critical distance between himself and Obama, which any Christian leader needs if he is to have a prophetic voice.
Pavlovitz recently said in the Huffington Post that President Obama has "in effect out-Jesused many of his Conservative Christian critics". Obama, he wrote, has "championed justice, equality, and the inherent dignity of all people in a way that closely resembles the stated mission of Christ".
Among other claims, Pavlovitz said that Obama
has vigorously defended the civil rights of all human beings, has challenged us to be hospitable to refugees and immigrants, and has called out corporate lobbyists and big business special interests that have crippled the middle class and widened the income gap between the richest and poorest.
These claims are factually inaccurate.
Despite his campaign promise, for example, Obama did not close the US military prison at Guantanamo Bay Naval Base where some prisoners have been held for decades without being charged. Among the detainees' basic rights, which Obama has failed to champion in any meaningful way, are the rights of habeus corpus, a US and international principle providing the right to challenge the legality of one's arrest, and the Sixth Amendment to the Constitution which provides the right to a "speedy and public trial".

Then there is the matter of Obama's foreign policy. Jeremy Scahill, a national security correspondent for The Nation and for Democracy Now!, traces the expansion of covert wars. He says that
particularly in the Obama administration . . . . we've returned to the kind of 1980s way of waging war, where the US was involved in all these dirty wars in Central and Latin America, in Guatemala, Nicaragua, Honduras, and beyond.
For example, he says, the US and Obama are "using proxies, that effectively are death squads, in Somalia to hunt down people the US has determined are enemies . . . . [and] mercenary forces in various wars, declared and undeclared, around the world."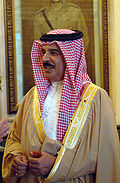 Similarly, Fred Hiatt, the editorial page editor of the Washington Post, wrote "Obama's Troubling Counterterrorism Allies: Dictators". Hiatt detailed Obama's alarming embrace of Syria's Bashar-Al-Assad, Egypt's President Abdel Fattah Al-Sisi, Bahrain's King Hamad bin Isa Al Kahlifa, and Uzbekistan's Islam Karimov. Hiatt calls Al-Assad the "bloodiest butcher of this young century".
He goes on to say that Al-Sisi has "killed and imprisoned opponents with a brazenness Hosni Mubarak never dreamed of," that when Al Kahlifa "cracks down on peaceful dissidents, the United States barely notices", and that Karimov "presides over a closed society of prison camps and forced labor."
As for being "hospitable to refugees and immigrants", as Pavlovitz asserts, that has been anything but true of Obama with the exception of his recent welcome of Syrian refugees. Obama supports further militarizing the United States / Mexico border which was militarized to prohibit Mexicans and others displaced by the North American Free Trade Agreement [NAFTA] from coming to the US. Militarization has taken a minimum of 6,000 migrants' lives.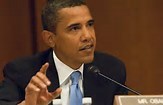 Obama has earned the derogatory nickname "Deporter in Chief" among Latinos because under him deportations sky-rocketed, ripping some 2.5 million people from their families. Deportations have left over 5,000 children stranded in foster care and forced other US citizens into exile to be with their deported husband or father. He has deported asylum-seeking Central Americans which has cost 83 their lives, according to London's newspaper, The Guardian. And, according to the Washington Post, his administration failed to protect thousands of other Central American children, placing them in the hands of human traffickers or abusive caretakers in the U. S.
As for Pavlovitz's claim that Obama has "called out corporate lobbyists and big business special interests" one needs only to look at his support for free trade agreements [FTAs] to know that is inaccurate. He signed FTAs with Colombia, Panama, and South Korea and has been negotiating vigorously for the Trans-Pacific Partnership [TPP]. As I demonstrated in my film, The Second Cooler, NAFTA not only pushed some 2 million Mexican peasants off their lands and into migration, it allowed good-paying jobs in the United States to be sent overseas. Displacement of peoples is inherent to FTAs which push people off their lands and out of their jobs in order to fulfill the goal of "opening up markets."
Economic researchers with Tufts University's Global Development and Environment Institute have projected that the TPP would likely lead to the loss of 448,000 US jobs and cause labor's share of income to decline by 1.3%. This necessarily would increase the gap between rich and poor and widen inequality. The researchers found that while the US job market will suffer the most, the TPP would lead to 771,000 job losses over the next 10 years in the member nations.
FTAs, however, are about more than opening up markets, displacement of peoples, and the offshoring of good paying jobs. Lori Wallach, Director of Public Citizen's Global Trade Watch, has called trade deals "backdoor financial deregulation," a "power tool to demolish financial stability policies," and part of the establishment of an "investor-state" system. She concludes that the TPP and other FTAs are mainly about "new rights for corporations and new constraints on governments' non-trade regulatory policy space".
You don't have to have a Ph.D. in economics to surmise that it is the middle class that suffers the most from these deals.
Christian pastors and bloggers have the right to endorse or support any candidate and any president they wish. However, when Christian leaders compare the president or a presidential hopeful to Christ, they must backup their claims with facts. We may disagree on which facts are or are not critical, but they must be backed up. Other people's lives are hanging in the balance.
Popular in the Community