I'd walked past Compartés Chocolatier on Barrington Ave in Brentwood, Los Angeles, plenty of times, but never stepped in. Why? Because I'm a Cadbury's girl. As a kid, my Easter Sundays rained candy, crème, and solid milk choc eggs, which my brothers, sisters, and I adored. And I still devour them because Cadbury's fills me with nostalgia.
But as I've gotten older, my tastes have become more adventurous, especially here in Los Angeles. Put me in front of a bunch of chocolate bars spiked with bacon, kumquats, or crickets, and I'll buy one of each because I'm just curious.
So seeing Compartés' chocolate bars elsewhere, in places like Coffee Bean & Tea Leaf and #AlfredCoffee, suddenly had me intrigued: Compared with the shop's conservative Barrington storefront, all manicured green hedges and gleaming glass windows shaded by a black-and-white striped awning, the packaging of these chocolate bars seemed way too wild, quirky, eclectic, even avant-garde. I was curious.
Since then, I have tried many Compartés creations, some made in collaboration with interior designer Kelly Wearstler (there are a bunch, but the white chocolate with peach bits is yum), and discovered new flavours like the vegan kale dark chocolate bar, matcha green tea white chocolate bar, and a California Dreaming brownie bar. Made with chocolate sourced from Venezuela, Dominican Republic, and Peru, all potent in taste and produced by hand, these bars pack more flavor nuances than mass-market brands.
As for this year's Easter creations—they are exquisite. Peeps bonbons, edible Easter baskets, gold-brushed bunnies, and the yummiest of all: honey peanut butter Easter eggs.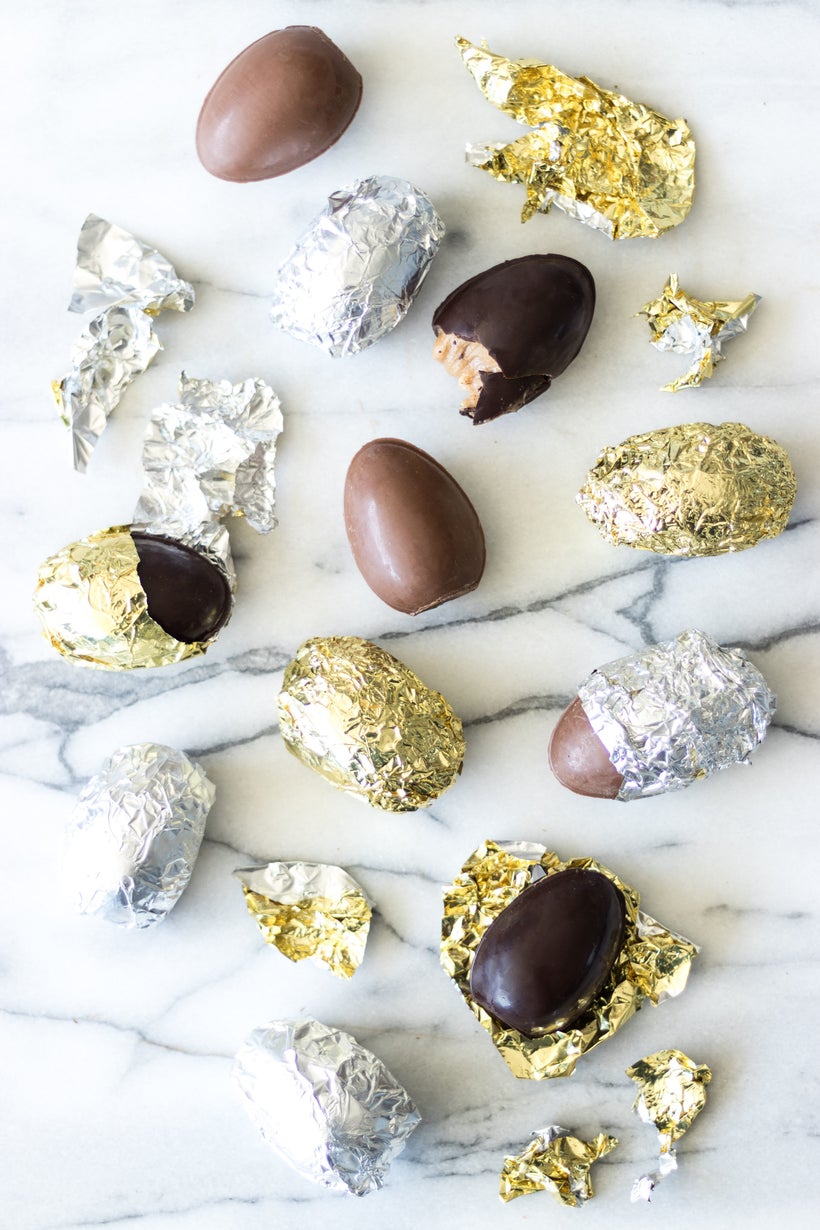 The man behind this endeavour has an eye for design, an affinity for social media, and an inkling for what sells, and not just with millennials. He—probably not much older than my CD collection—is Jonathan Grahm, CEO and owner of the brand, who bought the business when he was 21 from his father. Since then, the brand has achieved next levels of greatness, partnering with HBO, Disney, Facebook, and The Emmys, among others.
Because I wanted to know more about Jonathan's inner workings, I asked him a few questions, which yielded answers packed with tidbits about passion and why loving your work matters. Here's a slightly edited transcript.
Prepare a cup of coffee before reading, and enjoy!
1. Hi Jonathan! So, I'm wondering, did you always want to be a chocolatier?
I was a Political Science major at UCLA, wanting to become a lawyer, until I realized I had a knack for making chocolate. So I thought about my two career opportunities: argue all day in a courtroom, OR make chocolate and make people happy all day—because chocolate puts a smile on everyone's face. The choice was clear. Now I wake up every day, excited to go to work, play with chocolate, and create new recipes and ideas. I think everything tastes better with chocolate anyway, so it's fun getting to mix in ingredients like Donuts & Coffee, Popcorn, Hazelnut Toast, and Rosé Wine.
2. Why did chocolate-making appeal to you?
I have been in the chocolate business since I was 15. And what I just said about putting a smile on everyone's face may have sounded tongue-in cheek, but it's true! I mean: I see emojis pop up on my phone all day; people are constantly tagging Compartés on Instagram and sending me direct messages about how unique and special our chocolate is . Being able to channel my art through food, which I love, and chocolate is truly rewarding.
Of course, it's far from easy and it's an ever-changing game, but the challenge of one-upping my creations drives me every day. I grew up in the food world and I am definitely a product of LA and West Coast culture, which has helped a lot in refining my style and creating such an LA-centric brand and product.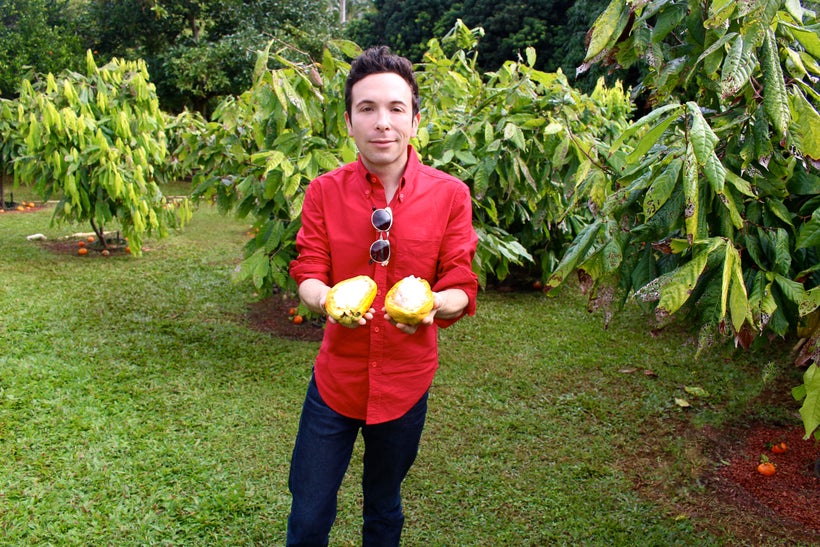 I bought Compartés with a loan at age 21, and running a chocolate store was crazy at that age, but I had to grow up quickly and become responsible--and eating chocolate has helped me every step of the way! Honestly, Compartés is art; it's chocolate, flavor, design, fashion, art, style, and Los Angeles all fused into one incredible brand that is a reflection of me.
3. Your Easter collection is beautiful. Did you create it with social media in mind?
"Chocolate is art" happens to be perfect for social media. So it's a yes and no answer... I mean, I am always thinking about social media, about how unique items will generate buzz, but not so much that it compromises the tastes, flavors, and design ideas I have.
4. Do you think we've lost the fun of Easter?
Easter has been stuck in a rut of repetition, with the same products coming out every year - which we all love - but I think by creating new and unique products that are just as delicious, such as our Golden Bunnies, homemade Honey Peanut Butter Eggs and delicious Peeps Truffles—they still hold true to much-loved traditions, while bringing the fun back to Easter!
There's so much gold in my packaging and branding—which is based on some of the world's biggest fashion houses and designers—so doing a lot of Easter stuff this year decked out in gold was the perfect idea. We have this amazing edible basket that's actually MADE out of chocolate. Why give a regular Easter basket if you can give a basket full of chocolate that's MADE out of chocolate? I would be over the moon if someone gave me something like that!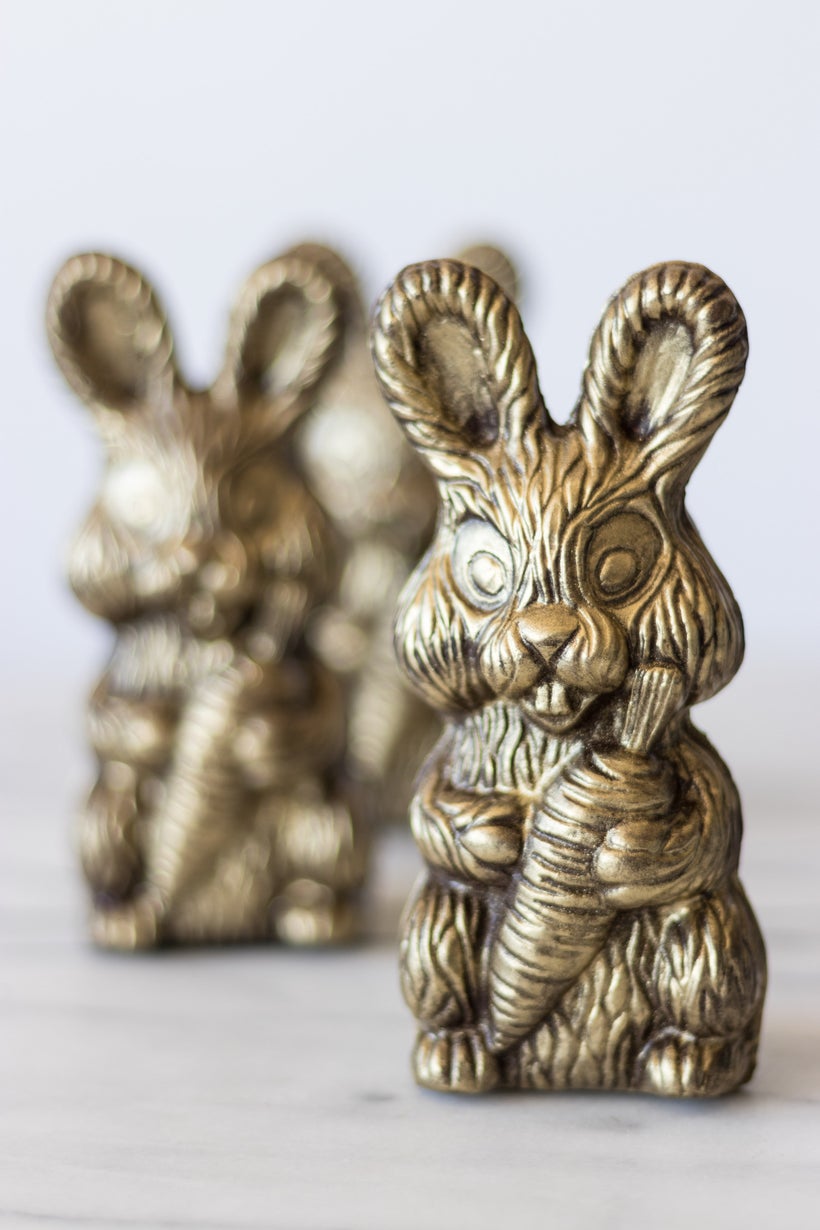 5. What in your collection would make a great gift for mum & dad, a teacher, and a loved one?
A: For Mom and Dad: our Easter baskets are number one! You get a huge basket that's actually edible and made out of chocolate stuffed full of our signature artistic truffles, which have all these beautiful and cool patterns directly printed on them (and the only chocolates to ever receive a perfect score from Bon Appetit ), chocolate covered fruits, and other chocolate-dipped goodies like homemade marshmallows and double-dunked Oreos.
B: For a teacher: a box of our special Peeps Truffles, which are handmade with melted peeps marshmallows and chocolate in a creamy chocolate center, covered in a delicate chocolate shell with a peep colorful pattern on the outside.
C: For a loved one: our Big-Eared Golden Easter Bunny is not only the ultimate in chocolate cuteness but it is also dusted in edible 24 karat glitter, which is stunning!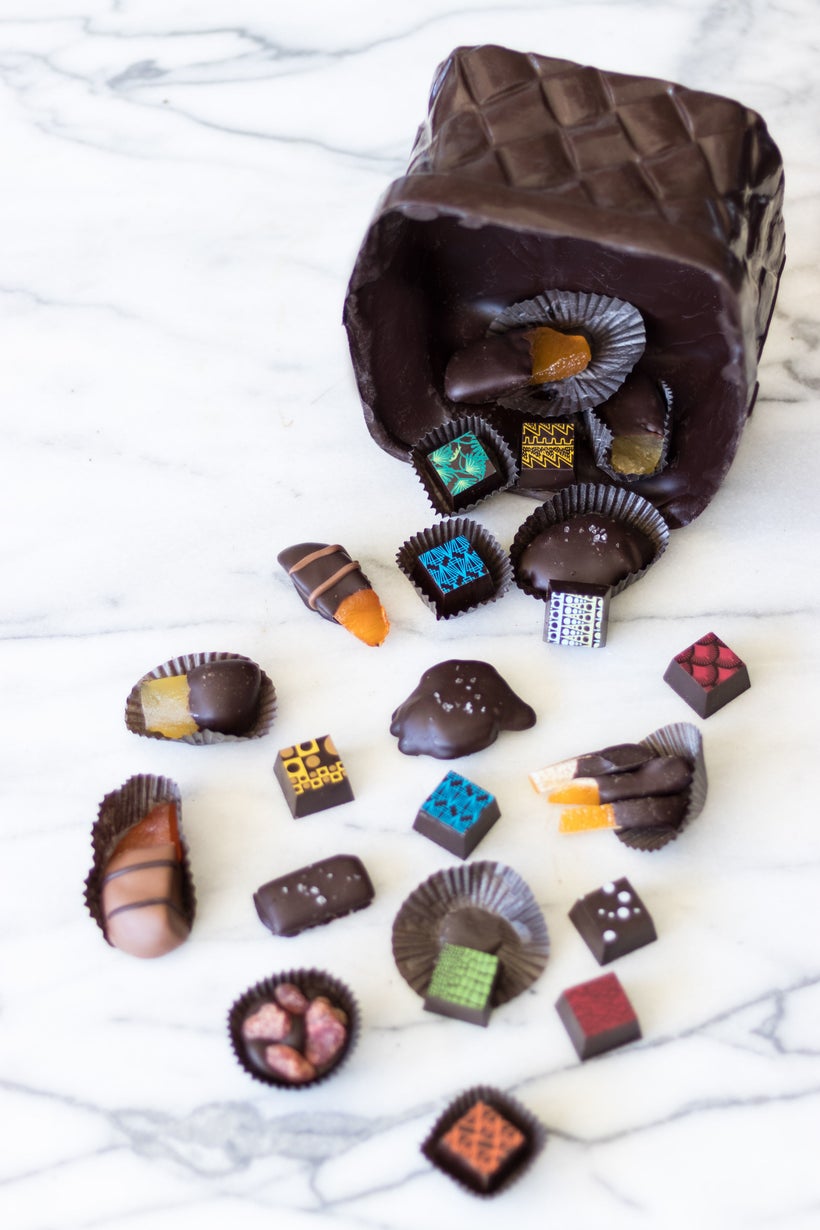 6. How would you decorate a table themed: "Bringing the Easter Bunny Back"?
I would have a huge Compartés Golden Easter Bunny as the centerpiece surrounded by our homemade peanut butter eggs, and put those eggs in little bags on each place setting, which I'd finish it off by placing our Compartés dark chocolate Peep Truffles all around. And to top it off—good wine, of course!
7. And what's your favourite chocolate in your Easter collection?
Our Peanut Butter Eggs are to die for! We make our own peanut butter by grinding freshly roasted peanuts which we blend with wildflower honey, before wrapping the combination in either milk or dark chocolate... I mean I can't even explain how good they are—you literally have to have one to taste one for yourself. In fact I just had two for breakfast!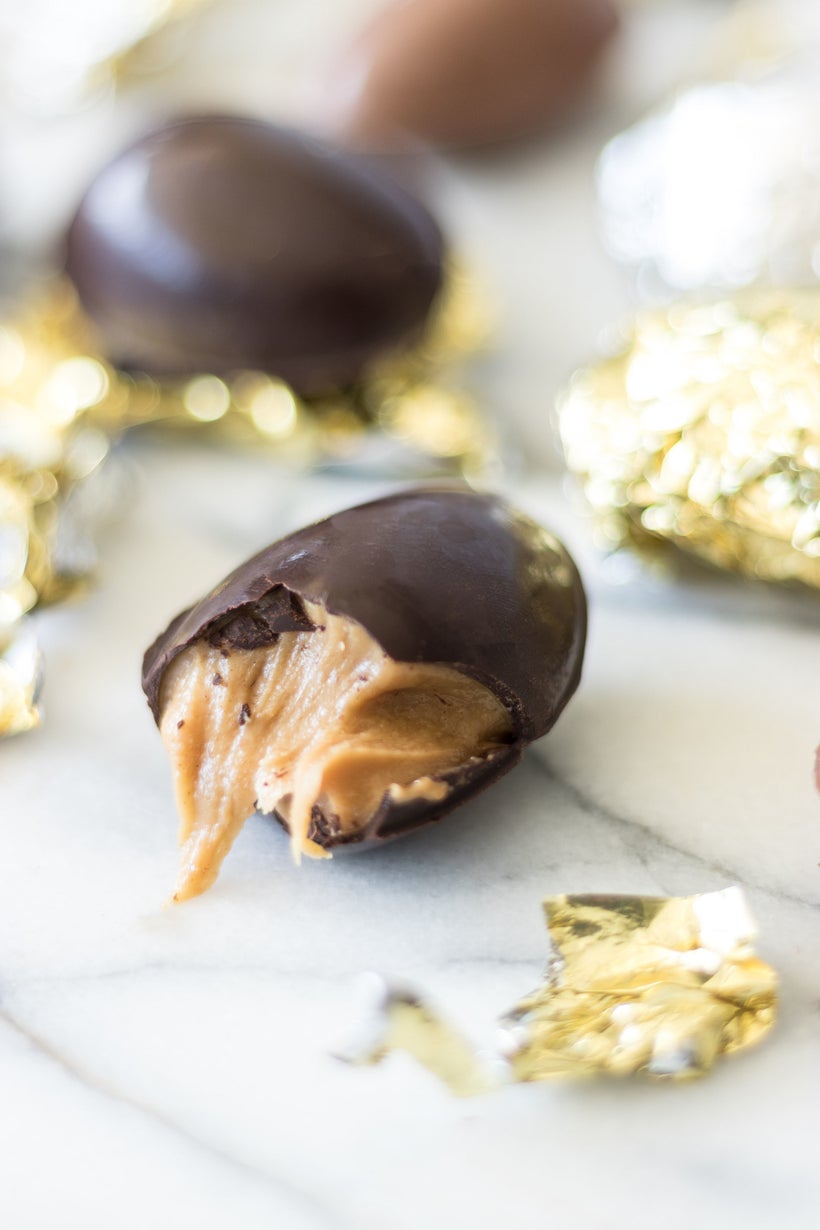 Calling all HuffPost superfans!
Sign up for membership to become a founding member and help shape HuffPost's next chapter
This post was published on the now-closed HuffPost Contributor platform. Contributors control their own work and posted freely to our site. If you need to flag this entry as abusive,
send us an email
.