Compassion fatigue. You may or may not have heard the term and definition, but it is pretty straightforward. And real. If you let it get far enough, it's also debilitating. This is what I have done, and where I am at. I am writing this in the hopes that it might help someone else relate, see something they have experienced within my story and stop before they get here too.
Compassion fatigue is defined by Dictionary.com as, "fatigue, emotional distress, or apathy resulting from the constant demands of caring for others or from constant appeals from charities."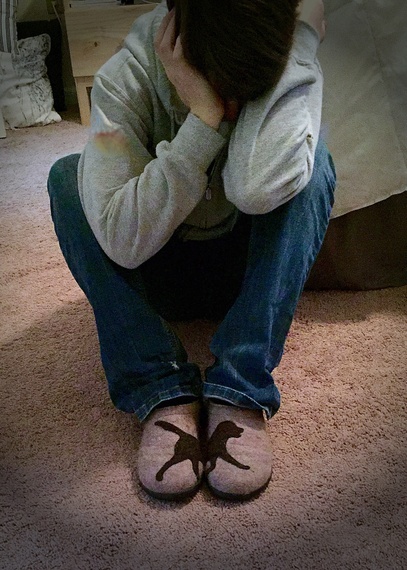 In my universe (and with the aid of social media), there is a constant onslaught of information regarding animal welfare and rescue, crimes against animals, animal abuses committed by farmers and breeders, and other neglectful attitudes and behaviors of human beings towards animals. This alone can be daunting. Though often the information includes victories against such atrocities, these victories mean that there was an act of selfish, disrespectful violence or neglect against an animal in the first place. At one point, I made it my mission to witness both the good and the bad. My attitude was, "If I don't witness the horror, who will?" Now, I have been so inundated by the horror, I already know too well what will be seen, and I have to look away. The worst part is, I hate that it hurts so much that I can't look anymore. That I can't try to give of my spirit to the animal that suffered and vow to make it right some day.
How did I get here? Well, let me take stock of the last six months. The fatigue must have begun its dance somewhere between my beloved (and dying) dog, Daisy's transition from a half dozen medications for her heart, lungs, seizures and hip dysplasia to around or over ten, adding several for pain management. I stopped counting. We had been fighting the good fight to keep her lungs and heart in working order for over a year and a half. Eventually, after shedding blood, sweat and tears to keep her happy and going, it was time. I wasted no time in shoving down the searing pain that was the loss of the best dog in my entire world. It threatened to consume me, but I had to survive. It would win out and surface four months later, almost to the day, unbidden and at a most inconvenient time. I realized my baby was never coming back, and broke down hard. I'm assuming it's still not over.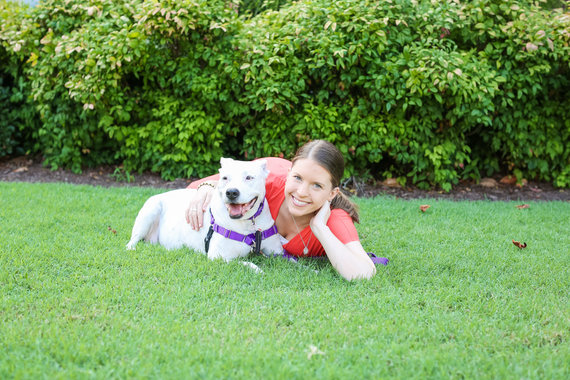 Photo Credit: Vanessa Hicks Photography
In that time, we also lost a foster kitten who failed to thrive. She was my first, and the first foster to ever shock the hell out of you because of a sudden death is not one to ever be forgotten. Two more kittens would fall into my hands for care through a series of events and then eventually perish (despite all efforts) as well. If I felt like these kittens were fighting a losing battle, it's because they were. (But that is a whole other article for another day.) And I can't forget the additional care needed for the newest canine member of our family who came to us well but quickly got sick, needing to be re-treated for Lyme and have several teeth removed. In addition to everything else, I will call the place I was in here, "Flashback City." When I tried to explain to another rescue cohort that my husband asked me to take a break from fostering, and why, the response was along the lines of, "Oh I've lost so many more myself and I'm still going." Then lady, let me find you a medal because you're either stronger than me or crazier, and I don't know which.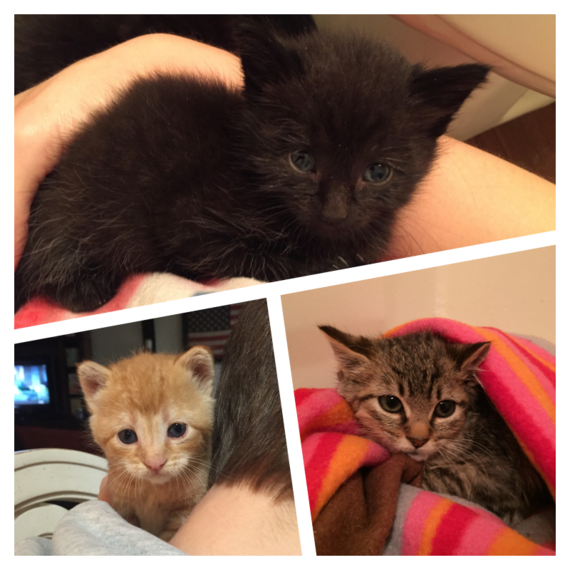 Even still, I began to berate myself. How have I run out of me to give? Why do I crumble at witnessing even the slightest of sad, discouraging or violent events? Other people have been through more and made it without losing it. Why can't I?
All I know is at this point, I am struggling to be a wife. I am struggling to be a mother. I am struggling to be a friend. At times, failing miserably and at times seeing the light at the end of the tunnel. And it's not over. So the first time you think, "Oh my gosh, I am so tired" or "Oh man, this is so hard," don't start questioning yourself or decide to plow on. "If I can just get past this..." becomes a vicious circle. Because you get past it, and then think you have the bandwidth for more because you're riding on the "success" of making it through the first thing. Stop. Breathe. Take a break. Make sure you're eating. Make sure you're sleeping. And if you can't do these things, there is no shame in having someone in your life who can check in to see that you are. I wish I had better advise for all of you out there feeling this struggle, and maybe I will at some point. Hopefully sooner than later.
Calling all HuffPost superfans!
Sign up for membership to become a founding member and help shape HuffPost's next chapter