This week at The Pollination Project, we recognize seven grantees from Nepal to California who are working towards building compassionate communities through grassroots projects. In Washington, District of Columbia, underserved communities are introduced to the benefits of a vegan lifestyle while in Kenya, youth are empowered towards economic independence. Together, these grantees are striving towards transformative change that leads to comprehensive, holistic and inclusive communities.
Congratulations to our seven recent grantees:
Patricia Welty and Beth Levine, A Vegan Life, Washington, District of Columbia, USA. Benefits of vegan lifestyles are highlighted through school campaigns, film festivals and seminars in underserved communities.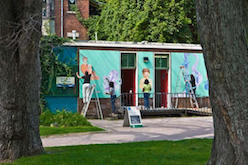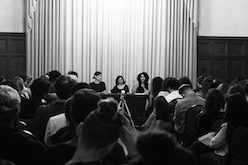 Biraj Shrestha, Save the Frogs of Manaslu Conservation Area, Manaslu, Nepal. The paha mountain frog species are given a voice through workshops that focus on their role in the environment and the threats they are exposed to.
Do you have a project with the intent to help make the world a better place? We accept grant applications for Pollination Project seed grants, every day of the year. We love learning about changemakers in every corner of the world and all they are doing to spread compassion, peace, environmental sustainability, generosity and justice.