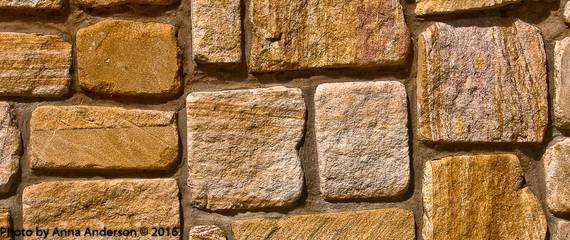 I have recently contacted around 30 health and wellbeing retreats and spa centres across Australia with a collaborative proposal. Perhaps somewhat unusual and cutting edge (I love cutting edge!), my proposal was cost-neutral, with multiple, tangible benefits for the wellbeing centre, clearly client-focused with unquestionable win-win-win outcomes. Essentially, the proposal involved enriching the centre's package of services available to their clients with my independent, attractively discounted, cutting edge coaching program, plus group workshops on health & wellbeing related topics both paid and free delivered at the centre. What else could you want? I thought, expecting to receive several expressions of interest, at least about the free workshops.
Some centres replied that they didn't have any practitioner positions available, but will contact me when they do. It appears that the concept of 'collaboration' was foreign to them and so they took my approach as a job seeking enquiry. A handful of initial and follow up replies from those who understood the nature of my proposal repeated pretty much the same line: "Thanks, but we are offering similar/identical services and so we are not interested in including yours." Even after my further explanation that, while their programs may be similar, they are certainly not identical, as I have developed my very own, unique methodology -- their position remained unchanged.
It struck me that what they saw was a conflict of interest, rather than an opportunity for a collaborative arrangement with an independent professional, providing more support options for their clients, plus some attractive additional benefits for the centre, included as an incentive.
What they were really saying was -- "We don't want your competition!"
I was more than disappointed -- I was stunned.
I have a vision of being a part of a wellbeing centre, with many health and wellbeing practitioners in the complementary as well as same type of fields, alongside counsellors, naturopaths, energy healers, massage therapists and -- yes, other life coaches -- working together in collaboration to deliver holistic client management and a wide range of services that the clients could choose from. What seems to elude many people in this new (?) paradigm (in the personal development/wellbeing space) is that every professional can offer something different and unique that speaks to some people and not to others. I've had clients coming to see me after completing programs with other life coaches with no results they wanted. I have also referred a number of enquirers to other professionals more suited to offer help that those people sought and needed. One size does not fit all.
Competition is an unsavoury concept to me as it delivers a win-lose outcome. Whenever I am asked by marketers and business strategists -- "Do you know your competitors?" I reply -- "I don't have any." And it's not a conceited statement saying that I'm at the top, but the reflection of my values which, thank goodness, are the unquestionable foundation of the highly evolved society we are destined to become: let's not compete but collaborate for the benefit of those whom we serve with our products, services, knowledge, skills and talents. Everyone has something unique to offer that no other person can.
The attitude of competition cuts off the energy flow. It activates the lower energy centres governing survival and power. It invokes judgment and criticism, and puts you in a silo. It creates resistance to freely communicate, exchange experiences and ideas from which we all can learn. It shuts you down, revealing your fear of not being good enough and a fear of scarcity (losing clients). This fear, by the way, is propagated by the old-school marketing principle -- "It's either you or someone else. Beware."
How about let's work together, i.e. collaborate for the benefit of those whom we serve...?

I love when a hardware store attendant says to me quarter to five: "We do have something similar that you can use, but I think the hardware two blocks away has exactly what you're looking for" and gives me meticulous directions to get there on time. They don't compete -- they collaborate to meet the customer's needs. I make sure I come back to this store with my future hardware requirements.
I allow on my website free meditation download ads right next to my own guided meditation products that I sell. It might raise eyebrows in some people; to me it's an enrichment of my services. I know that those who will benefit from my unique meditations will be drawn to and purchase my products, whether or not they will also download the free ones offered by another company. I say yes to the Universe, rather than no which would cut off the flow of the universal energy.
If you are open to collaboration in the personal development / wellbeing field, please contact me via my website www.quantumliving.com.au
Follow Anna Anderson on Twitter: https://twitter.com/QuantumLiving88