Searching Google Images for the phrase "completely wrong" brings up a page full of photos of Republican presidential hopeful Mitt Romney.
Many Twitter users -- including comedian Rob Delaney, who is known to often hassle Romney on Twitter -- pointed to the unfortunate search results Wednesday:
"Well, clearly in a campaign, with hundreds if not thousands of speeches and question-and-answer sessions, now and then you're going to say something that doesn't come out right," Romney said. "In this case, I said something that's just completely wrong."
Below, an example of the "completely wrong" Google Image search results: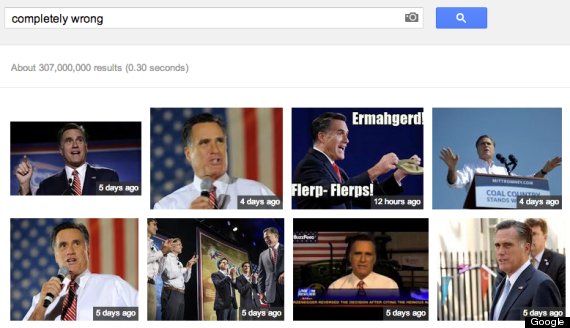 CORRECTION: This story originally stated Twitter users pointed to the Google search on Thursday. It's been corrected to reflect that took place on Wednesday.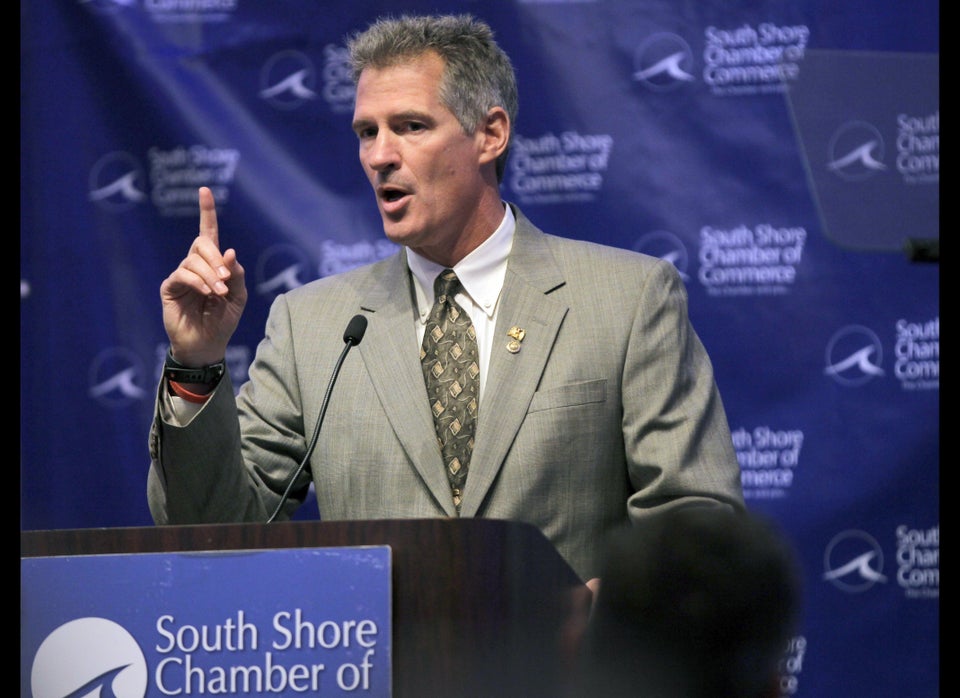 Conservatives React To Leaked Romney Video