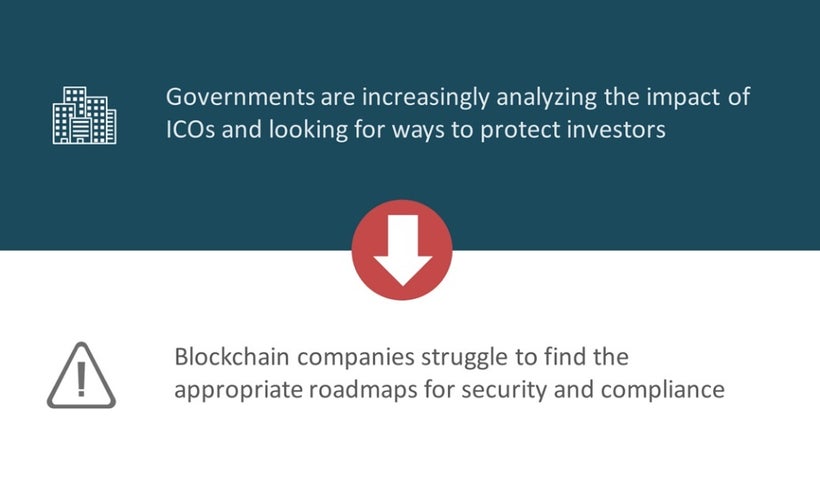 Startups often struggle with the essentials of information security and compliance. Who wants to be the next victim of a hack? The requirements can feel insurmountable —especially in blockchain companies. Rarely startups are able to competently and actionably handle information security and compliance in-house, much less afford a chief security officer. Incubator and accelerator programs do not usually offer in-depth expertise to tackle this important problem.
Even for those which achieve compliance with any number of regulations, legal teams employed by startup clients, regardless of industry, tend to interpret regulations (and compliance with them) differently, making it difficult and costly to tackle such vital matters for growing companies in critical-need areas such as healthcare and finance. Yet with new challenges come newer technologies to meet them, and nowhere is this truer than in blockchain.
That's why companies like Practical Assurance exist. They are a unified platform for blockchain-enabled startup compliance, centralizing standards and requirements in a single location, along with dedicated support in-house, allowing startups to navigate a simple path to information security compliance. With services including compliance strategy and roadmapping, Practical Assurance offers SOC 2, SSAE 18, HIPAA, PCI, and ISO 27001 compliance. What's even more remarkable, though, is that they deliver these services to fit the needs of blockchain companies.
Ben Thomas, Practical Assurance's CEO, spent years working in IT before realizing that many tech companies don't do compliance—especially information security compliance—correctly, and after he began to explore blockchain technology, saw an even greater opportunity to help the next wave of transformative companies stay on the right side of the law.
"We developed the ICO Information Security Framework to give companies a roadmap on how to approach blockchain security. We firmly believe that smart contract audits are not enough and it's important to build the foundation to create a strong security culture. This is ultimately the only way to build trust in a token sale."
Practical Assurance differentiates itself by tailoring the proportion of its service offerings to its clients' needs in both advisory and in audit, while most companies offering similar services specialize on either the advisory or audit side. In contrast, the company focuses on their clients' needs in order to determine what mix of services is needed, and then delivers them through their proprietary platform.
An ICO Information Security Framework enables pre-ICO companies to establish organization-wide controls, information security and cloud best practices, and appropriate levels of change management control.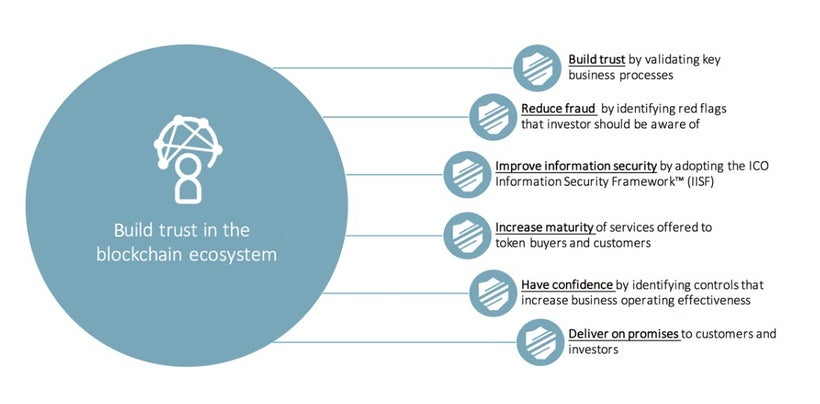 Other services include smart contract security audits which is conducted to provide blockchain companies the [analysis-based] confidence needed to conduct an ICO or token sale.
Equally impressive is the ICO List, which is a list of the most secure upcoming ICOs in the world. Their process for identifying these "has been engineered to identify companies that have validated businesses, exhibit a high degree of process maturity, and have taken steps to mitigate the risk of bugs and vulnerabilities."
Ben Thomas, CEO said, "We're seeing a tremendous increase in pre-ICO companies looking to address security and compliance risks in the early stages. No company wants to be the target of a multimillion dollar hack. "
Practical Assurance has come far, and is the definitive shop for blockchain companies' compliance needs within a field where compliance is absolutely necessary.
Calling all HuffPost superfans!
Sign up for membership to become a founding member and help shape HuffPost's next chapter
This post was published on the now-closed HuffPost Contributor platform. Contributors control their own work and posted freely to our site. If you need to flag this entry as abusive,
send us an email
.