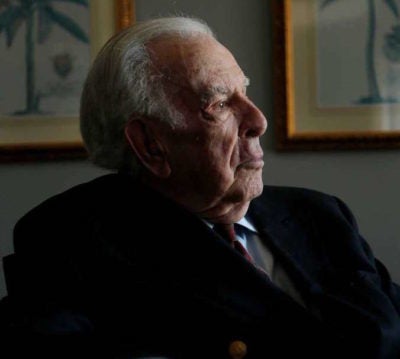 Mark McLaren, Editor in Chief, March 7, 2017
Composer Carlisle Floyd was in New York recently for the city's premiere of his latest opera, Prince of Players, and I sat with the composer for a talk in his hotel suite. Mr. Floyd, who is ninety, has composed opera for seven decades. His breakthrough came while still in his twenties with Susannah (1955) which New York City Opera produced in 1956.
Speaking with a light southern drawl, Floyd is warm and welcoming. An engaging smile and a comfortable manner supports an authentic Southern hospitality. He is sharp and quick witted, a wit he uses to gently connect in conversation.
In this, the first of a two-part series, Floyd discusses the New York Premiere of Prince of Players, his composition process, and the current state of the business of opera. He also describes, in detail, the work that went into producing his breakthrough opera Susannah, and his unique relationship with soprano Phyllis Curtin who created the title role.
MM: Thank you so much for spending some time with us. We at ZEALnyc look for the unique and the special in arts and culture, so we love covering topics like the premiere of your opera last night.
MM: Congratulations on this New York premiere. Tell me about your personal experience last night, tell me about the evening.
CF: I was just very absorbed to see how it was going to turn out in front of people. And they're real pros. I think the cast elevated their performances, certainly the leads did, and to a point where it really drew the audience in. So I couldn't have been better pleased with what I saw, and the growth that I saw over the week.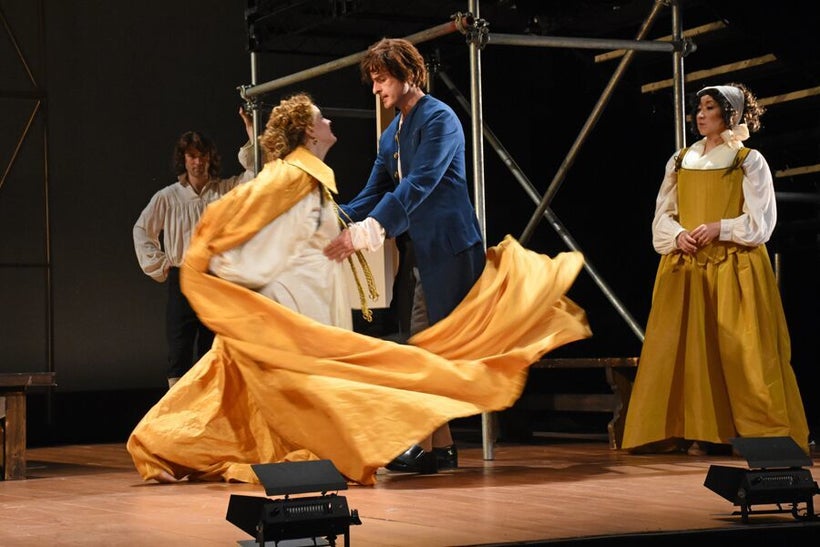 MM: And did you watch the whole night?
CF: I did, impinging on my early-to-bed-ism.
MM: Was there a party afterwards?
CF: No, and I wouldn't have made that anyway! [Laughs] But there was a wonderfully enthusiastic audience, a standing ovation, and all of this. So why shouldn't I enjoy it?
MM: This work premiered in Houston. Tell me a little bit about your process for getting an opera from your head onto paper and onto stage. Is there a lot of rewriting once you see it on stage?
CF: No, not for me. I didn't make any changes at all after Houston.
MM: What do you attribute that to?
CF: [Pause] I want to say knowing what you want the first time. Now that doesn't mean that I've never rewritten, or excised, because that does happen. But it happens in the rehearsal process. What you see on stage opening night is not anything new to me. You may have further thoughts about it, but I haven't had that with this piece.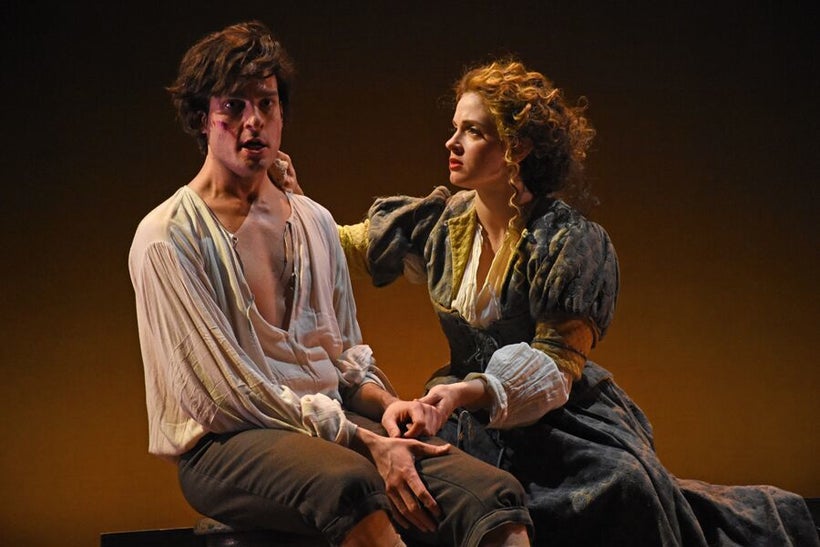 MM: You work primarily in opera, and that takes a very specific skill set, outside of straight composition. I'm hearing that you trust yourself well dramatically, as far as structuring an evening from a theatrical perspective. Is that fair?
CF: I've always felt that way.
MM: And why is that do you think? Where did that come from?
CF: Instinct. Instinct which you then make verbal. I've been in so many interviews that quiz me about that. It is largely trusting on your instinct and being kind of ruthless with yourself in the process.
I've made, I think, fewer changes in this piece than I've done before. But at age 90, it should be that way! And I trust my own instincts.
MM: As a child, or in your formative years, did you see a lot of theater?
CF: [Laughs] Noooooo. I lived in small towns in South Carolina. There were none available, or believe me, I would have been there. My mother and father were very good to us, and took us to movies, which is not exactly the same thing. But it certainly wetted my appetite for live theater.
MM: You've been working for seven decades now. Talk to me just a bit about the business of opera.  Changes? No changes? What have you seen over the last seven decades?
CF: Flourishing. When I came on the scene, there was one opera house that could have launched me, and that was City Opera. The Met only did European things, which it largely still does. And there was San Francisco, which was another Met on the West Coast. But other than those two, and Chicago which had just come on the scene, that was it as far as a stage that could have launched me or anyone like me. So it was City Opera.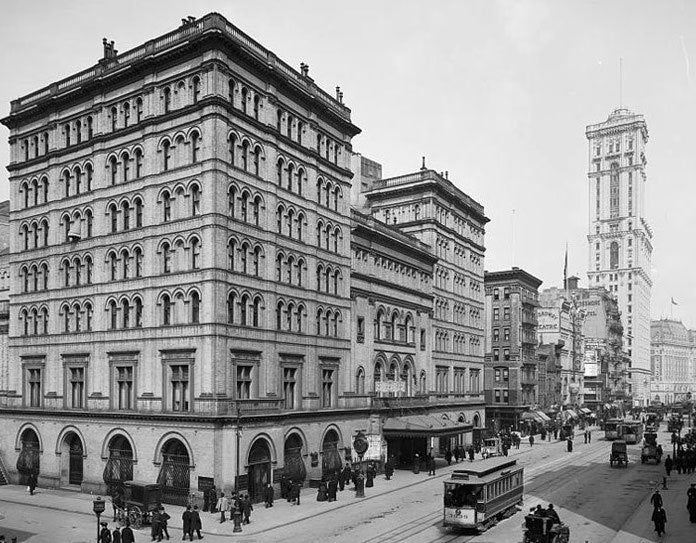 You know, I was very young, and I can only realize in retrospect how fortunate I was. But Susannah, my first opera that was done here at City Opera, launched my career. And then it was taken up with small companies around the country. But there weren't that many.
It's a very flourishing scene now. You can't keep up with all the professional opera companies.
MM: Do you get a lot of air time in Europe?
CF: I think they have an inherent prejudice against American composers. Well, now I shouldn't say that. I've had performances in Europe, but none consistent, going from one house to the other to the other. That's the way they operate. They do that the same way now do in this country, traveling productions from house to house.
So when Susannah was first done, there were very few opera houses in the country that did new works at all. And I exhausted those pretty quickly, or Susannah did.
And something happened that I regret doesn't happen any more. Time Magazine gave me an entire page, launching my career. And we just don't have that kind of coverage from the printed page any longer. Or it's rare. But this was the same thing as newsprint coverage. They did it regularly back then. They had a regular music critic on the staff. That was a different time.
MM: Speaking of Susannah, in a couple of sentences, how would you describe working with Phyllis Curtain?
CF: Oh, now you've hit…what's the word? I would describe it as being absolutely fortunate, in the extreme.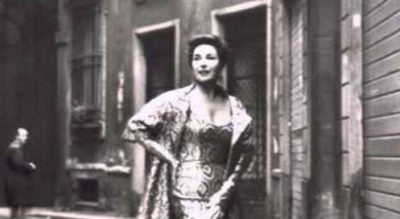 MM: Can you expand on that a little? What were the specific characteristics that she brought to the experience?
CF: Well, I went out to see her in Aspen. A totally unknown 28 year old, but I had the score for Susannah with me. And I simply called her. And she said, "Come on over." And you don't believe it, but that's the way it actually was! This doesn't happen in real life any more.
And so I went over, and told her what the opera was about. And then I played her the two arias and offered to play her the entire score. And she said, "I've heard enough."
MM: And what were the characteristics in her that you think were special?
CF: Well, first of all was a person in her position being that open to me. And open isn't really the word, "just come on over!" I was prepared to play the entire score for her, and she said "I don't need it."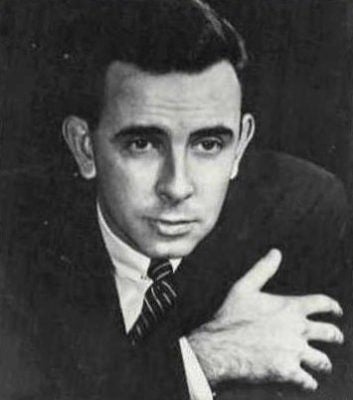 MM: And how about as a performer?
CF: Well, she was a wonderful performer. And probably the best single musician I've encountered among singers. She was a violinist first, which made her a fantastic sight reader. She was also an extremely intelligent woman, and she just read something off the page like that. Learning was a fast process for her.
She came down to Tallahassee for the premiere of Susannah which was done at Florida State University. We launched it there, with her and with Mack Harrell, who was a wonderful bass. He was at the Met at that time, and he was a friend of hers.
Well she called him while I was actually with her that first time in Aspen, and she said, "there's a role here for you!" [Laughs] And it was as simple as that! Now if that were in the movies, you'd say "oh, go on!" But that's the way it happened.
And they came to Tallahassee and launched it, and the rest of the cast were either students or faculty.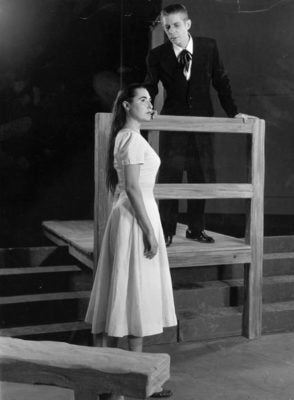 So it got it launched, and the next thing was New York. She was very intent on having it premiered in New York. She was essentially the queen of City Opera at the time. I came to New York with her at my first available time and we started making the rounds. City Opera was the most logical choice. But curiously, the head of City Opera [Joseph Rosenstock] was in the process of bowing out, so he said no, he didn't have the money for it.
So we then went out to Larchmont to where conductor Eric Leinsdorf lived. He was taking over as head of City Opera, and he said yes, he'd do it!
Now this is all happening at one time! It didn't happen on different trips, this was all during one trip to New York!
They initially thought Susannah was a one-act, or a short full-length opera. And they wanted to put something with it. But we absolutely forbade that. It's a full evening. And certainly for an audience, it is.
So it was given its premiere the following fall, and the rest, as they say, is history. A very wonderful history.
MM: Did you keep up with Miss Curtin?
CF: Oh, absolutely, until her death last year.* She was a rare, rare one! Very high intelligence.
* The New York Times obituary for soprano Phyllis Curtin, who died at her Great Barrington home on June 5, 2016, is found here.
[Editor's Note: In part 2 of our talk with the composer, Carlisle Floyd discusses his compositional process, National Endowment for the Arts, and more.]
__________________________________
Mark McLaren, ZEALnyc's Editor in Chief, writes frequently on classical music and theater.
For all the news on New York City art and culture, visit ZEALnyc's Front Page.
REAL LIFE. REAL NEWS. REAL VOICES.
Help us tell more of the stories that matter from voices that too often remain unheard.
This post was published on the now-closed HuffPost Contributor platform. Contributors control their own work and posted freely to our site. If you need to flag this entry as abusive,
send us an email
.