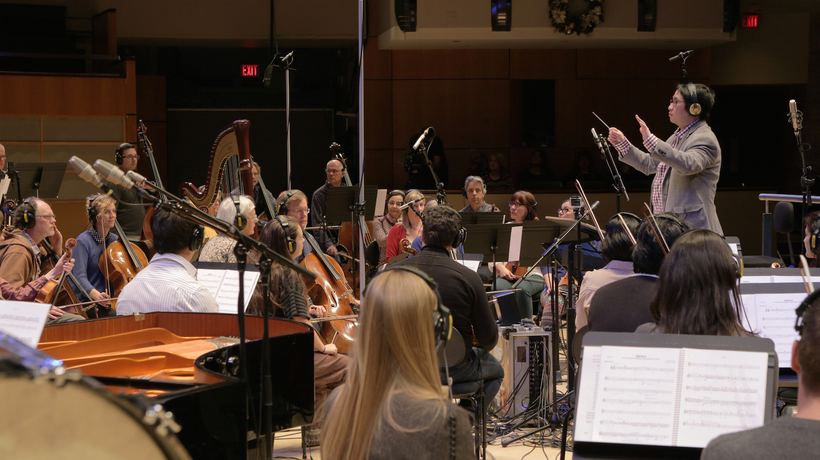 I recently had the pleasure to speak with composer Darren Fung, who had shed some incredible insight about his path to success in the composing world. Originally based out of Montreal, Darren now lives in Los Angeles. Despite his new home, Darren retains his legendary status as one of Canada's top composers and musical minds. He continues to travel back to Canada regularly, including serving as Second Vice President of the Screen Composers Guild of Canada, as well as acting as a Program Advisor for the Canadian Film Centre's Slaight Music Residency. Darren has been nominated for three Canadian Screen Awards, and won one for his spectacular score to the PBS/NOVA documentary Great Human Odyssey (watch the entire special by clicking here). Additionally, Darren's music can be heard on Canadian channel CTV every morning on Canada AM. In true Canadian fashion, Darren was also responsible for a recreation of Canada's second National Anthem ("The Hockey Theme") for CTV.
Read our fun chat below to learn more about Darren!
1. What projects are your currently working on? Which are airing or about to release?
I finished up installation music for this exhibit opening up on top of Banff. It's sort of like a museum exhibit. I scored the gondola ride - so if you take the gondola ride you hear my score. That's what I just finished not too long ago. I'm finishing up a few things right now that I can't really talk about unfortunately.
2. What is the most unique sound or instrument that you've used in a score?
The Duduk definitely. It's an Armenian double-reeded instrument. It's just a really great sounding instrument. I had my buddy Marc Corbin in Toronto playing that - he had to overdub the Duduk stuff remotely. It's such a marvelous instrument, it has a warmth to it that really adds to the score.
3. Who are some of your dream collaborators?
That's a really good question. My dream project would be to do a gigantic space movie - I love that sort of stuff. In terms of favorite collaborators, I would love to work with some really hot classical musician like Yo-Yo Ma. I had a chance to arrange for an album for a young pianist named Jan Lisiecki. He's Canadian, and 20 years old. He's a really humble guy but he's a bit of a superstar. Working with those types of musicians is really cool. You get humbled by how easily they can master their instruments. I'd love to work with Spielberg too, but that kind of feels like a cheap answer.
4. Is there anything you wish you knew in the beginning of your career about the entertainment industry?
Nobody prepared me for the emotional ups and downs that happen because of the cyclical nature of the work. There will be stretches where you are swamped - work lined up out the door. There will be times when nothing is coming in the door. For me, just started out, finances were a bit part of it. Now it's more the emotional aspect - the waiting game is really hard. I'm waiting back on some pitches now for some episodic series and I'm absolutely terrified. It's something I pitched and it's out of my hands. I have to just wait now to hear back. I think that emotional aspect is something that took me by surprise.
5. When you are given a project or scene to score, what is your process like? How do you decide how to score something?
When the film is closed to being locked I sit down with the director and we do a spotting session. We go through the film second by second and talk about what's going on - where do we want music, where we don't want music. I try to encourage directors to not talk in musical terms - when they speak in musical terms they tend to mess it up. I encourage them to speak in dramatic and emotional terms. One of my favorite questions that I ask is, "Whose music is it? Does that music belong to this character, that character, the narrator, the audience. Who does that music belong to?" I try to get the director to think of what they are trying to accomplish with the music. I'll mock something up, I'll go back to my batcave and create something and we'll go back and forth to see what works. Once we get the cues approved, we start preparing it for recording. My assistant will help out with the orchestration - he'll write out all of the written parts for it. We'll prepare the Protools sessions, make sure everything is synced to the picture. And we'll keep on doing it until we get it done.
6. Who are some of your musical influences?
From a film composing perspective, I'm a big fan of Thomas Newman. I'm a big fan of John Williams. John is like the granddaddy of all film composers. What I think I really enjoy the most, I'm a classically trained guy, but I love when people take the orchestra and combine it with different things. Whether it be ethnic instruments,or drum loops, or techno, or synths. I love the natural expansion of the orchestra. That's the kind of stuff that interests me.
7. Where can we follow your career?
Check out more interviews from "Composer Chats" writer/editor Dan Light: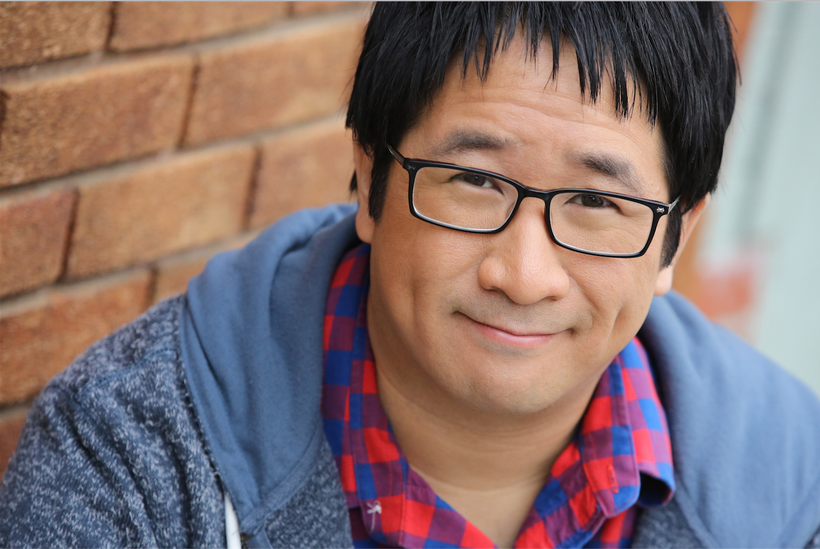 Calling all HuffPost superfans!
Sign up for membership to become a founding member and help shape HuffPost's next chapter
This post was published on the now-closed HuffPost Contributor platform. Contributors control their own work and posted freely to our site. If you need to flag this entry as abusive,
send us an email
.