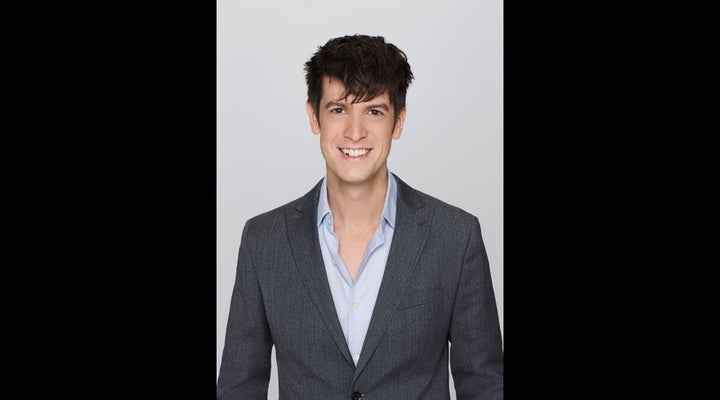 I recently had a chat with Christopher Willis, an Emmy-nominated composer with a great stable of exciting projects. His unique background in classical music as well as musicology has aided his work, and has helped him create scores with varied and unique influences. Christopher is most known for his work on HBO's hit comedy series, Veep, starring Julia Louis-Dreyfus. He also currently scores The Lion Guard and the multiple Emmy Award-winning Mickey Mouse Shorts. His work on Duck The Halls: A Mickey Mouse Christmas Special earned him an Emmy nomination in the Outstanding Original Music & Lyrics category, for the song "Jing-A-Ling-A-Ling".
Upcoming projects for Christopher include The Scariest Story Ever: A Mickey Mouse Halloween Spooktacular!, featuring two new original songs; and another collaboration with Veep creator Armando Iannucci: The Death of Stalin, a feature film which will premiere as a part of the opening slate of films at the 2017 Toronto International Film Festival.
Read on below for my discussion with Christopher.
What projects are you currently working on? Which are airing or about to release?
Right now, I'm working away on season 4 of the Mickey Mouse shorts. It's gonna be the most ambitious season we've done so far. There are a lot of musical tie-ins where music is worked into the story, which takes a lot of work, but it's very pleasing when it goes right.
My Disney Jr show, The Lion Guard, just had the premiere of S2 just now which was called The Rise of Scar so that's very exciting. They start each season with a double length episode -- the kind of feature length episode.
Then, I have a movie coming out at the Toronto International Film Festival (TIFF), it's called the The Death of Stalin, and it's by Armando Ianucci, the creator of Veep, which I also score. It's about the end of great terror at it's the end of Stalin's life. He dies and it's about the power struggle after. I'm really excited about that project, especially because it features Steve Buscemi, Michael Palin, and Jeffrey Tambor. For the film, I had to research lots of Soviet music of the 50's, so I was listening to a lot of Shostakovich and Weinberg and other Soviet composers.
Lastly, I have a Mickey Mouse Halloween special coming out in October which I'm really excited about. I should also say I'm working on a ride for Disney World, a huge Mickey Mouse themed attraction called 'Mickey & Minnie's Runaway Railway' which has a brand new song and a lot of brand new technology that they're creating just for it. It's early days (rides take a long time to complete) but I've seen some things in dark warehouses in Burbank and they're utterly mind blowing!
It's a dark ride, it's an indoor ride and there's a new technology they're talking about called two-and-a-half D (2.5D) where you feel like you're inside a cartoon. But it's not done by wearing a headset, it's done with stuff that's around you in the real world, a combination of many different effect. It's really impressive...you really feel like you're inside a cartoon.
Who have been your favorite or most memorable people to collaborate with?
I came to Hollywood to work for Rupert Gregson-Williams who took a huge chance in hiring me and was a great mentor. He really taught me a lot about how to write for picture and how to really follow the story. Later on, I was lucky enough to work with Carter Burwell on a few films and I was really impressed with his approach. He was able to retain his artistic integrity in the face of the slings and arrows of Hollywood in a way that I found very impressive. A few years after that, I worked with Alan Ball on a TV pilot and I saw a similar quality in him -- he's very principled and passionate about what he does. That show was actually about musicians in the 18th century. It was about Haydn and Mozart and Beethoven which is a subject very close to my heart because, before I was a composer and I moved to LA, I was a musicologist. That was what I wrote my PHD about 18th century music.
Who would you most like to work with in the future?
I love Gareth Edwards films, I think he's terrific. I'm a big fan of Joe Cornish, I absolutely loved Attack the Block. They're both directors who have been grappling with invigorating mainstream Hollywood, making films in that space, but with fresh eyes and fresh ears. I think they're both wonderful!
When you are given a project or scene to score, what is your process like? What are the first steps you take when deciding how to score something?
Everything for me tends to start at the piano. I was a pianist before I was a composer, and so I tend to sit down at the piano and work there. I'm quite traditional in what I'm really looking for, which normally is a theme and some distinctive set of notes, rather than looking for an instrument or a texture or a sound. I find it strange actually that sometimes I can get stuck but -- I have several pianos in my studio, one is more beaten up and one is newer and in my house there's another one -- if I move from one piano to another I might get less stuck. I might suddenly have an idea sitting at one that I didn't have sitting at the other. Even if the music does end up needing to be textural, I'd be sitting at the piano and realize that the piano is not conjuring this thing up so I'll start daydreaming.
Really my bread and butter is to sit at the piano and to think. And to sketch down quite liberally whatever it is I'm thinking of. I work on a computer most of the time but when I'm starting, I tend to find that writing things down by hand is much more flexible. It's easier to write down half a musical idea than it is to program half a musical idea on the computer.
What do you wish you knew in the beginning of your career about the entertainment industry or being a professional composer, that you know now?
There's a wonderful piece I saw recently by Ira Glass where he basically says that people with good taste tend to be too hard on themselves and so they find it hard to actually become productive, creative people. If you have good taste then every time you start doing something of your own, it's not going to be very good because you're just starting. I think that is tremendously helpful and you find actually when you get into a place like Hollywood that the best people are able to throw out ideas despite being very clever. They don't kill an idea before it's had a chance to grow a little bit so when I heard that, it resonated very much with me.
What is the best thing about your job?
I think the best thing about my job is that I get to work with musicians in Los Angeles. On the Mickey shorts, we have a big band or an orchestra for every single short. Go into Hollywood and record a real band and they're just the most amazing musicians. We very often have a little choir as well, just incredible players who often have worked with the greats, so they have great stories to tell. It's just such an honor really to be working with these people.
What is the hardest thing about your job?
I think the hardest thing is the long hours. Especially in TV, you can't stop the schedule, you can't stop the calendar just flicking past. But I'm doing what I love and I've always wanted to do this so it's worth the long hours.
Who are some of your musical influences?
I grew up very much immersed in classical music. I actually became interested in film music only gradually. I became interested in films before I really noticed or understood film music so a lot of my inferences are classical ones. My favorite composer is probably Joseph Haydn but I also used to be absolutely obsessed with Queen...I think they're just unbelievable. All four members are great songwriters, their showmanship is what they're kind of known for but if you really dig down you discover that their songwriting is really extraordinary as well.
I've ended up being introduced to a lot of new things by the people I work with and they have influenced me a lot. I discovered a lot of mid-century music via Mickey Mouse. Paul Rudish and his crew on Mickey Mouse introduced me to Esquivel and a lot of Mancini and Count Basie--a lot of things from the mid-century that I didn't know much about that now is really central to what I'm listening to. And the same on The Lion Guard, for which I ended up doing a lot of homework into Sub Saharan Africa music. Now I really listen to a lot of that stuff--Kenyan Boys Choir and Ladysmith Black Mambazo.
Check out more interviews from writer/editor Dan Light:
Related
Popular in the Community