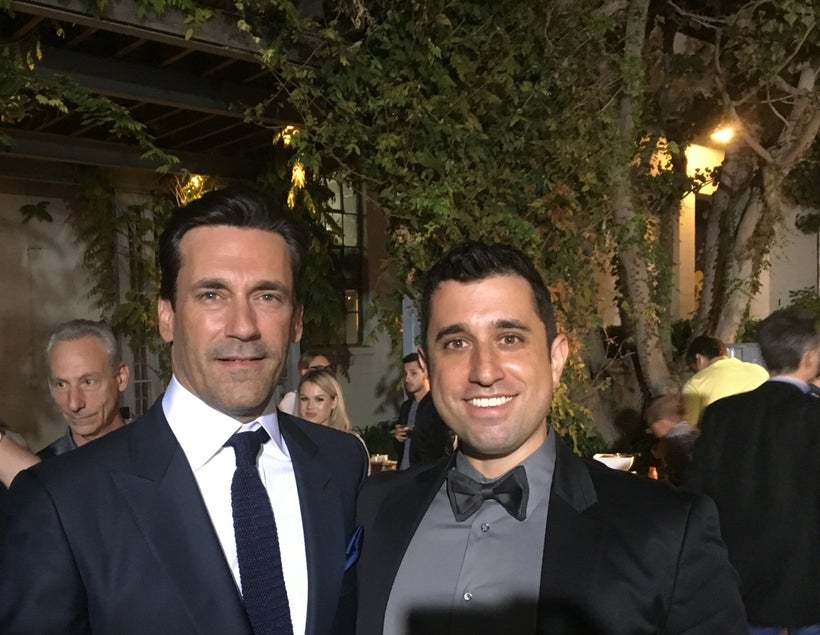 I was very excited to receive some pearls of wisdom from rising composer Jake Monaco, whose music is featured in Fox's action comedy Keeping Up With the Joneses starring Jon Hamm, Gal Gadot, Isla Fisher, and Zach Galifianakis — which is now in theaters! He is also currently scoring three family-favorite animated series: Amazon's The Stinky and Dirty Show, Netflix's Dinotrux, and Warner Bros. Animation's Be Cool Scooby Doo.
Jake has scored projects spanning a multitude of genres, including classroom comedy (Struck by Lightning), romantic drama (Kilimanjaro) and murder mystery (Out to Kill). Most recently, Jake composed the score to Vertical Entertainment's Playing It Cool starring Chris Evans and Michelle Monaghan, Universal's Kindergarten Cop 2 starring Dolph Lundgren, Warner Bros.' A Cinderella Story: If The Show Fits, and Fox Searchlight's comedy Absolutely Fabulous: The Movie starring Jennifer Saunders and Joanna Lumley. He also co-composed the music for Fox's Let's Be Cops, starring Jake Johnson and Damon Wayans Jr, President Obama's re-election film, The Road We've Traveled, narrated by Tom Hanks, and arranged, orchestrated and produced Piper, a hit Pixar short that is considered a front-runner for the animated short Oscar category.
Read below for the interview!
1. What projects are your currently working on? Which are airing or about to release? 
There are a few fun releases this month actually, the biggest being Keeping Up With The Joneses which hits theaters on Friday October 21st. (Editor's Note: Today!)
Netflix released Dinotrux Season 3 on October 7th. I'm currently working on the next season, set to debut early-mid 2017. The Stinky and Dirty Show is available via Amazon Prime and Be Cool, Scooby Doo is in the middle of post production for Season 2.
Lastly, Disney Interactive's ongoing series As Told By Emoji (which retells an entire Disney film through emojis in under 4 minutes) has a couple of great additions in the next few weeks. One of my upcoming favorites happens to join two holidays, Halloween and Christmas!
2. What is the coolest or most unique sound or instrument that you have used in a score? 
In Keeping Up With The Joneses there is a repeated reference to a hookah bar in Morocco, which lead to the score having a little middle eastern influence. We had a couple of musicians join us for one session. One played the Kemenche (a three-stringed instrument that rests on the knee and is played with a bow, which has a very nasal tone) and the other played a Sintir (which also has only three strings, but is in a much lower register, is plucked like a guitar and has a body covered in camel skin allowing it to be hit like a drum while playing a drone or melody on the strings).
In terms of crazy things around my studio, one of my favorites is a set of "Ketel Bells". Each 'bell' is filled with a certain amount of water to give a distinct pitch. I'll record, layer, manipulate and wind up with a cool glassy/shimmery texture.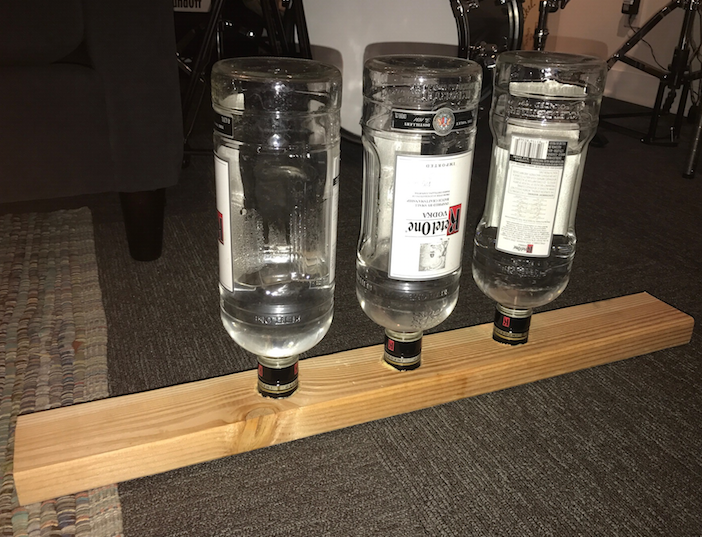 3. Who are some of your dream collaborators?
Oh so many! Some of my top directors would include Guillermo del Toro, Tim Burton and Sam Mendes. In terms of song writers, I would love to collaborate with Alanis Morissette. I think we'd be best friends.  4. What do you wish you knew in the beginning of your career about the entertainment industry or being a professional composer, that you know now? 
If I could go back, I would make myself start taking piano lessons at 2 years old and actually pay attention in music and jazz theory classes. I'm looking into lessons for my two and a half year old son after this interview.
5. When you are given a project or scene to score, what is your process like? How do you decide how to score something? 
The first thing I think about when starting a new project is "What is going to make this score different than anything else I've written before? What is the thing for this project?" It may be a specific musical device or language, it may be a certain instrument or sound, or some combination of both. This often is derivative of the tone of the film as well; is it a comedy? drama? documentary?  I'll then pick a few key scenes to score and from there the evolution and development of thematic material starts to take shape. Then, I'll jump back to the top of the film and start working chronologically (as I find it's helpful to follow the story).
6. Who are some of your musical influences?
When I wanted to pick the guitar back up in the mid 90s, I remember listening to (and watching) artists like Dave Matthews. Their guitar work was not just simple block chords, but something a little more intricate. Years later when film music started becoming a little more evident to me, Thomas Newman's scores to American Beauty, Erin Brockovich and Lemony Snickets all grabbed my attention pretty quickly. 
7.  How can we follow your career and music?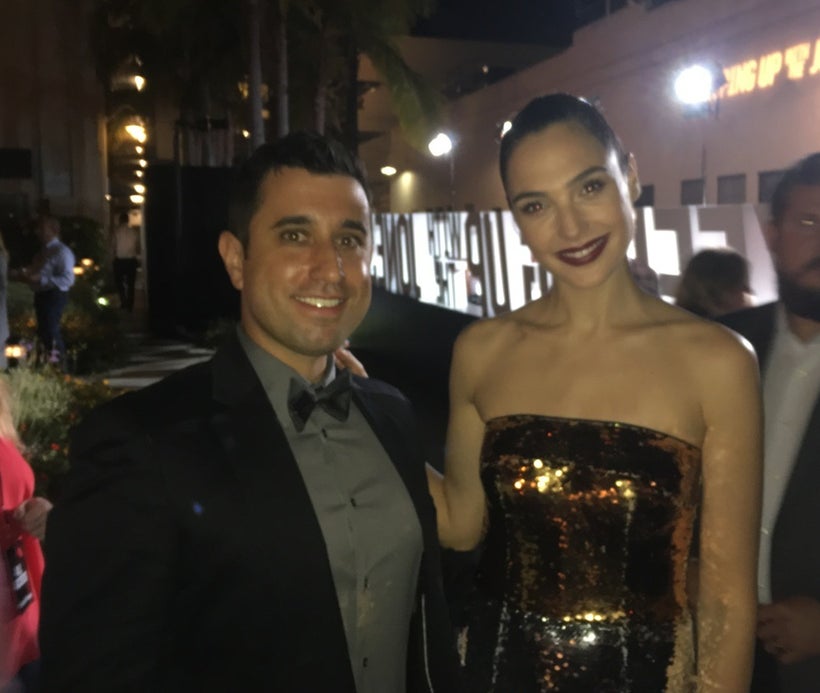 Check out more interviews from "Composer Chats" writer/editor Dan Light:
REAL LIFE. REAL NEWS. REAL VOICES.
Help us tell more of the stories that matter from voices that too often remain unheard.
This post was published on the now-closed HuffPost Contributor platform. Contributors control their own work and posted freely to our site. If you need to flag this entry as abusive,
send us an email
.