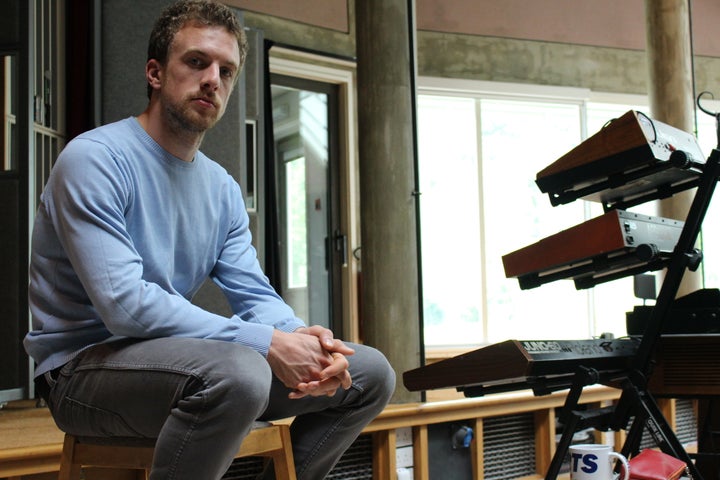 In his relatively young career, accomplished musician and composer Pietro Milanesi has already worked at both the famed Abbey Road Studio and at the Hans Zimmer led Remote Control Productions. He's been in the studio with musical legends like Celine Dion and Harvey Mason, and at one point even worked with Italian film scoring superstar Ennio Morricone. After recently shifting his own musical sights on the world of film scoring, Pietro has lent his skills to the scores of a half-dozen films, including the sports doping documentary Icarus and the war drama The Yellow Birds, both of which received numerous accolades at this year's Sundance Film Festival. I had a chance to talk to him about his work, the many people he's worked with, and his journey from his native Italy to America.
How would you describe your musical upbringing in Italy? Was there a specific genre you'd say you were raised on?
Growing up as a kid there was always music playing in the house. My father was a classically trained guitar player, and both of my parents understood the value of exposing me to a variety of art forms from a very young age. I started playing classical piano at the age of six. During my teenage years I began playing in several rock bands, and as I grew older I started to explore electronic music and the recording process. Having this classical upbringing paired with my growing interest in various other genres really shaped my current style of composition and film scoring.
After leaving Italy, not only you studied music at Berklee, but also worked on sessions at Abbey Road. Would you say your cross-continental experience has given you a more global appreciation for music?
Definitely so! Berklee was such a melting pot of different cultures—being around students from all walks of life, and from all over the globe, helped expand my palette as well as my horizons. I'm attracted to music I've never heard before and am constantly trying to incorporate new techniques in my compositions. While I have a strong Italian music background, Anglo-American music was mostly what I listened to growing up. As such, having the chance to record at Abbey Road was a dream come true. Knowing that I was in the same studio where The Beatles made history and had a global impact gave me a sense that I was pursuing the same goal: creating music that is global and wide-reaching. Even though I've been told that my music has a specific Italian flavor to it, I write in many genres and don't consider myself bound to any one tradition.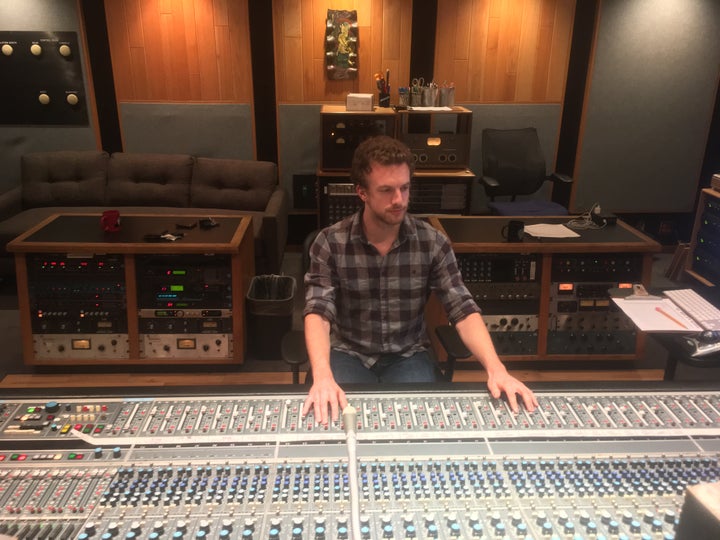 When you're working on sessions with musical legends like Celine Dion and Harvey Mason Jr. is it hard, coming from a composing background, to meet the demands of very recognizable and talented personalities?
Being a composer and a musician myself, I understand the needs of the artists well because I too come from the same background. For instance, I worked for two years at a studio in Rome called Forum Music Village, where all the biggest Italian artists, and many international artists, have come to record. Although it was slightly intimidating at the beginning, after being surrounded by very well known personalities all the time, you get quickly used to it. At the end of the day they are just normal people with interesting lives. When they walk into the studio they are there to work, so any celebrity worship is left at the door. Some artists are a little more demanding than others, but what I've come to realize is that you want to create a comfortable environment for them to record their best performance. The best approach is to be professional and try your best, regardless of whether it's a pop icon like Cèline Dion or a budding amateur artist.
Is there a musical tradition, or instrument, that you find yourself frequently returning to, throughout your stages of composing?
While I'm principally a drummer, the piano is the instrument I gravitate to the most when I compose. I also play other instruments and experiment with different mediums. It's interesting to see how a different instrument leads me to sonorities and compositions that I probably wouldn't naturally explore, say, just on a keyboard. It's easy to fall into certain patterns and habits on the piano, and so changing the mode of writing for experimenting is useful for coming up with original ideas. Music technology also helps me inspire new and unique compositional ideas. Often times when I hear an interesting production technique used in pop or electronic music, I try to incorporate that element into my own film music and create a new blend of sound.
At what point throughout your musical career did you develop an affinity for film composing?
Playing piano as a child, I was always fascinated by creating specific moods or feelings in what I was playing, whether it was happy or sad, or something in between. I also loved singing along to classic soundtracks, such as Ennio Morricone's The Good, The Bad and the Ugly, and the relationship between images and sound fascinated me. The idea that I, myself, could actually compose to picture came later on. After going to school for production and arranging, and taking a class focused on film music, I was inspired to further explore the world of film scoring. Working at Forum Music Village and being around several well established film composers only furthered my passion for it and showed me that a career in film scoring could actually exist.
Was it a challenge to create choral music for Red Bull? They don't seem like a brand one would associate with traditional, often spiritual forms of music. Did this schism make sense when you were creating music for them?
Well, although the source was choral music, the final result was very experimental. I sampled different singers and pitched their voices into ranges that are beyond the normal human voice, creating a unique and ethereal sound. In a demo that I submitted to Red Bull I included a piece in which I used these choral sounds, and they loved it and commissioned a full album. As inspiration I was listening to more traditional but nonetheless modern choral composers like Eric Whitacre and Morten Lauridsen, but the end results are quite different. The album will be released later this year. I really enjoyed working with them, and I look forward to more collaboration in the near future.
You worked on two films that were ultimately featured at this year's Sundance. Was this something that came about by design, or was it coincidence?
That actually played out by coincidence. I was working with the English composer Adam Peters on a documentary called Icarus, and during the scoring process Adam was asked to write part of the score for The Yellow Birds, both of which were featured at Sundance. Prior to this, we had just finished the score for another movie called Sand Castle, and because the schedules were so tight, Adam offered me to do some of the writing for Icarus, which was an incredible opportunity. Both Icarus and The Yellow Birds won awards at Sundance, and as a result Icarus is now being screened at some major film festivals across the world, before being released by Netflix at the end of the summer.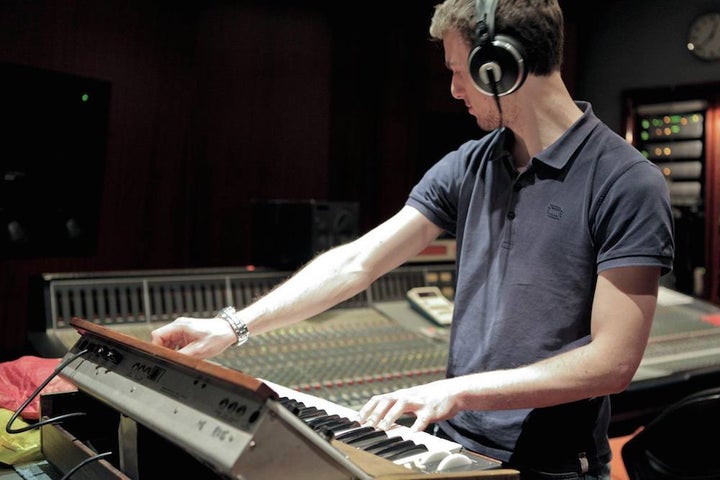 Are there any genres of film that you find yourself drawn to, or would like to try your hand in?
What I like about film music is the chance it affords me to explore and experiment with new music, and films that offer a lot of experimentation are truly rewarding to me. I just finished the score for a movie called The Frenchies, which investigates the topic of racism in a fictional world while blurring the boundaries between reality and fantasy. The surreal nature of the film led to a very experimental score, and I tried my hand at creating various ways to build an internal psyche and world for the main character.
I'm open to working in any genre as long as the narrative is compelling. My main draw is whether or not a film can touch and inspire me, and whether I feel I can bring something to it with my music.
You're constantly creating music for the stock music production companies, including Alec Puro's Gramoscope. How do you stay inspired to write all that music?
Strange as it may sound, the more I write, the more ideas I have, and the better I become at writing. It just becomes more natural to come up with tunes and melodies doing it every day. If I have a goal and know what kind of sound they are looking for, it definitely makes it easier for me to come up with ideas. I'm quite a sponge when it comes to music, so sometimes I just watch a show or listen to a specific genre of music, and that helps to write in a specific style and come up with original ideas.
Popular in the Community