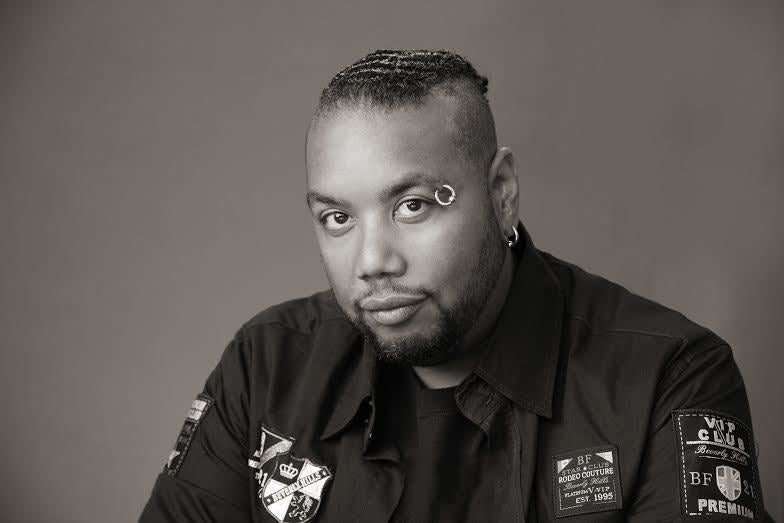 I recently spent some time speaking with Sebastian Evans, who is an impressive young composer with an exciting list of animated projects under his belt. Sebastian is currently working on season five of Nickelodeon's acclaimed Teenage Mutant Ninja Turtles, and has worked on hugely popular animated shows such as Cartoon Network's Ben 10: Omniverse and Transformers: Animated.
Also, check out the awesome clip from "The Power Inside Her" the 100th episode of the series, which airs this weekend on Nickelodeon. According to Nickelodeon, the episode revolves around "a concerned Donnie tests April's psychic abilities, only to discover they are rapidly growing in power."
Teenage Mutant Ninja Turtles
"The Power Inside Her" premieres on Sunday, November 20th at 9 am on Nickelodeon.
For more TMNT action, viewers can log on to Nick.com for full episodes, quizzes and games.  Episodes of TMNT are also available on platforms including iTunes, Amazon, Xbox, Google Play, Vudu, Playstation, and Nick On Demand. Downloadable art is available on www.nickpress.com.
Read on to hear about Sebastian's secrets for composing for animation, as well as some of his biggest musical influences. Also, be sure to tune in Nickelodeon on November 20th at 9am for the 100th episode!
How did you get into composing?
I've always been into music. When I was seven years old my dad took me to Return of the Jedi. There's this part where General Ackbar says, "It's a trap!" and the music gets really big. I was like, "what's that all about?!" Since then I knew I wanted to do whatever that was. That was me entering into the idea of being a composer.
What projects are your currently working on? Which are airing or about to release?
Right now I'm working on Ninja Turtles. I just started the fifth season. That's pretty much it - pretty much all I can handle at the moment!
What is the most unique sound or instrument that you've used in a score?
Maybe the theremin. I wanted to have this Mars Attacks feel for an element of the show for one of the villains. Stylistically, what's cool about the Ninja Turtles show is that I'm able to combine the Japanese instrumentation into a traditional classical sound, and underline that with a hip-hop rhythm. That's something that's also different - having this foundation for everything.
Who are some dream collaborators?
I'd love to work with composers I love - I'm a big fan of Thomas Newman, Nobuo Uematsu (who does the Final Fantasy series), and Bear McCreary. As far as types of projects, I'd love to do some type of Sci-Fi situation. Anything that has to do with Star Wars, or Star Trek would be amazing.
Is there anything you wish you knew in the beginning of your career about the entertainment industry?
I wish I knew that a lot of people want to do this just like me! I'm from Northern California - I moved to LA and I didn't really know that there were hundreds of other people who wanted to do it. I wish I knew that the competition was really stiff and I'd have to work really hard to just get my stuff to get heard.
When you are given a project or scene to score, what is your process like? How do you decide how to score something?
It usually starts with the director in all instances. The director has the overarching vision of the whole thing. When I get something to work with, it is not the final. It is sometimes an animation, or an animatic, but it is not the final thing you'll see on TV. Usually I'll have a meeting with the director and he'll go over what he wants the feel to be, or what he's worried about that won't get across emotionally and I'll go from there. Usually I lay most of it on piano first, then orchestrate it from there. My process is pretty much the same, but sometimes the director says "go for it", and I don't lay it down on piano and just score it as I see fit. But usually the foundation is always laid down by the director and I go from there.
What is different about working with an animated series?
Well actually I have not had the pleasure of working on a live action series, but I do imagine that it would be completely different. The cool thing about animation is that there is a lack of limitation. Animated features lean heavily on sound effects and music - all that post production stuff. Things can be bigger. With live action, I'd imagine I would be way more subtle in my process of most things when I'm pushing emotion. You have real actors with real facial expressions that convey those things, you don't want to be so heavy handed. But with animation you need to be a little more heavy handed. There's a small difference in the process there.
Who are some of your biggest musical influences?
John Williams, Thomas Newman, Nobuo Uematsu, Raymond Scott, Edvard Grieg, Tchaikovsky. I'm a big fan of Michael Giacchino right now. Those are pretty much the top, but they change every day!
How can we follow your career?
Check out more interviews from "Composer Chats" writer/editor Dan Light:
Calling all HuffPost superfans!
Sign up for membership to become a founding member and help shape HuffPost's next chapter
This post was published on the now-closed HuffPost Contributor platform. Contributors control their own work and posted freely to our site. If you need to flag this entry as abusive,
send us an email
.