It's a treat to speak with composer and world-class pianist Sonya Belousova, along with her business partner, eclectic composer and musician Giona Ostinelli -- the occasion being the two new films they've scored together, both of which are premiering early this week at South by Southwest. Sonya has also composed three ballets, landed an album deal with producer Jorge Calandrelli (Tony Bennett, Lady Gaga), while Giona is the creative force behind scoring 30 feature films.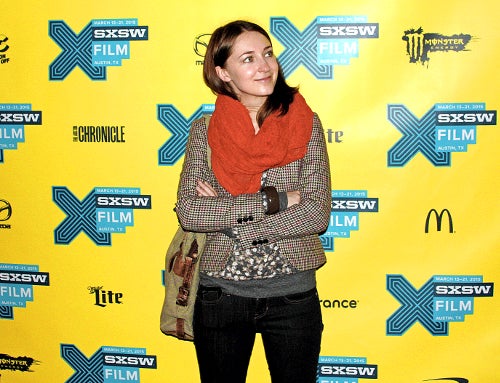 Ostinelli and Belousova have quietly been on a hot streak. 2017 is their 3rd straight year with feature films premiering at SXSW, plus they recently wrote and produced the songs and score for "Millennials: The Musical" — with the apparently somewhat popular Lin-Manuel Miranda and Dwayne "The Rock" Johnson. Today this dynamic duo share their feelings on scoring campus drama-thriller M.F.A., and social media drama Like Me.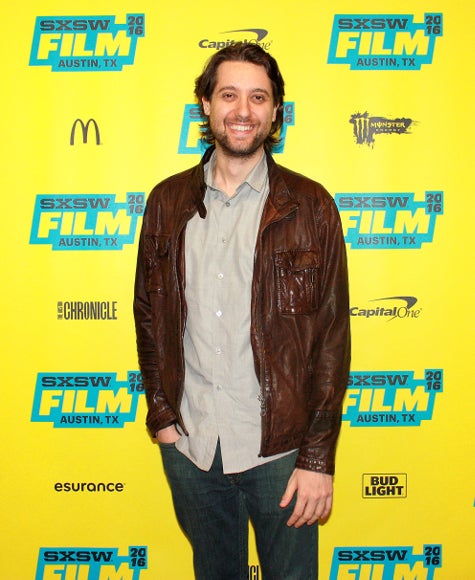 "M.F.A. is a super-awesome film," enthuses Sonya. "It was a wonderful experience working on it, especially alongside brilliant and powerful women, like Natalia Leite, our director, and Leah McKendrick, our producer and screenwriter, and the star of the movie, Francesca Eastwood.
"M.F.A. explores the situation of college rape," Sonya continues, "Francesca Eastwood's character has been violently raped, and after that she's basically submerged into a completely new world, she's traumatized."
"The film takes place at a university," continues Giona. "so we thought that an electronic approach would be most appropriate."
"She's a college kid. She's into electronic music, so we decided to go with this direction," notes Sonya, adding: "There are two very, very important elements in the score that we incorporated."
"Right," carries on Giona. "We sampled a lot of Francesca Eastwood's phrases from the film."
"We treated the sound with various effects, reversed it," adds Sonya. "We played around with these phrases a lot, so that they become a part of the score -- basically this twisted inner dialogue that happens inside her head."
"Music-wise," notes Giona, "we both agreed that it wouldn't be appropriate if we tried to approach the score in a more conventional way. We thought having a cacophony of voices in the score would reflect that 'noise' in her head very well."
"So this is element #1," explains Sonya. "Element #2 is breathing! We recorded a lot of breaths: short breaths, long breaths, anxious breaths, violent breaths, relaxed breaths. So you're surrounded by this texture of voices and breathing. We were trying to find those unique, interesting, and twisted sonorities that reflected her state of mind, and so we created lots of textures with various synthesizers."
"Then there were several scenes where we needed a more emotional approach," continues Giona, "so we recorded a string quartet."
"And a couple of guitars," adds Sonya.
I ask about working with director Leite, with Giona responding: "We try to get on board very early on," and Sonya continuing, "It's really beneficial in order to establish a strong musical presence. Leah [screenwriter-producer McKendrick] sent us the script, and we actually first started writing ideas from the script before they even shot anything. Then we invited Natalia [director Leite] to our studio. We played her our ideas, she absolutely loved them, and we started establishing the sound. After that, they shot the film, we started receiving the cuts, and Natalia would come over to the studio, and give us feedback."
Giona elaborates: "It was a very collaborative process. As they were moving along with editing, we were working side by side with the editing team." Concludes Sonya: "Working with Natalia is a lot of fun, because she's very creative, but she's also -- which is very important for me -- the kind of person who knows exactly what she's looking for."
"Sonya and Giona's work really elevated the movie, and reminded me how powerful music can be in shaping a story. They had the emotional sensibility to interpret what the scenes needed, and figured out ways to reinvent the genre music, and make it specific to this film." -Natalia Leite, director of M.F.A.
We share a laugh about Giona being the lone male in the moviemaking room. Then we discuss Like Me.
"Like Me is another drama," divulges Sonya, "however it's a very different kind of drama -- basically a journey of Addison Timlin's character Kiya through junk food, drugs, social media, that constant craving for attention: for Likes, Subscribers, Views. The story is very eclectic, so the score had to reflect that chaos she's going through. However, the approach was more traditional-orchestral than M.F.A."
Giona mentions an element rarely heard in traditional scores: "We recorded a cuckoo clock, and then reversed and processed the sound. That sound is basically present in every single cue."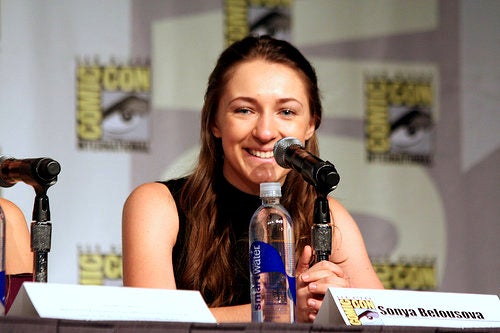 Busy Ms. Belousova reveals her work ethic: right before doing "Millennials," she flew to Japan to record and star in a Mitsubishi Electric commercial, when the company abruptly decided to change her piece to Chopin's highly virtuosic "Fantaisie Impromptu", which she'd never performed.
Sonya's solution? "Basically, I'm boarding the plane when I get a call from my agent telling me that I have to perform Chopin. It's a twelve-hour flight, and I'm literally banging on the tray table learning the music! By the end of the flight I had the whole six-and-a-half-minute piece memorized."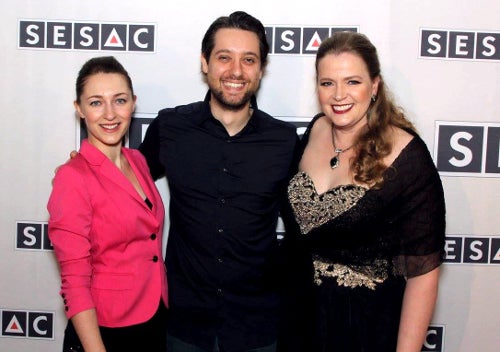 Giona and Sonya keep on scoring. Imminently they'll announce a highly anticipated TV series they're currently working on. "It's really great," explains Giona, "because Sonya gets an idea, I get inspired from her idea, and vice versa, therefore the process is very collaborative!"
"Both of us are hardcore perfectionists," reveals Sonya (with Giona's concurrence), "we're here for the best result possible -- so working together is very inspiring, and so much more fun."
If you're attending SXSW, M.F.A. screens March 13, 14, and 15; and Like Me screens the same dates, different times. Check 'em out, and dig the scores!
Images and music courtesy of Sonya Belousova & Giona Ostinelli.
Calling all HuffPost superfans!
Sign up for membership to become a founding member and help shape HuffPost's next chapter
This post was published on the now-closed HuffPost Contributor platform. Contributors control their own work and posted freely to our site. If you need to flag this entry as abusive,
send us an email
.