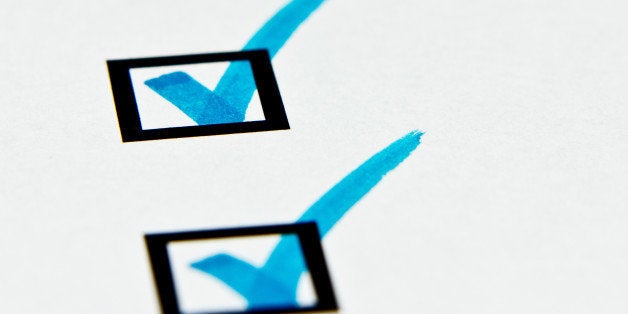 I help my Schedule Makeover time coaching clients break down multi-step activities into lists so that they can move forward on them without feeling overwhelmed. (David Allen does a great job of explaining why this technique is so effective in Getting Things Done.)
As a special gift to you, I'm sharing my personal travel check list, including bonus tips for international trips. Bon voyage!
Elizabeth's Preparing for a Trip Check List
If Driving:
Make sure oil is changed and any car maintenance is done.
Make sure up-to-date auto insurance is in wallet and car registration stickers on are license plate.
Confirm address.
Get directions or check that it comes up on your GPS device.
Book hotel, and confirm check-in time.
Put gas in the car.
Grocery shop for snacks and/or bottled beverages.
If Flying:
Book flight.
Book hotel, and confirm check-in time.
Coordinate pick up or transportation after arrival.
Confirm flight time.
Confirm when you will need to leave for the airport.
Get directions or check that comes up on your GPS device both to the departure airport and from your arrival airport to your final destination.
Coordinate rides or look into parking options.
Grocery shop for snacks. If desired, bring an empty water bottle to fill up once inside the security checkpoint.
Check luggage number and size (dimensions and weight) restrictions and fees.
Decide whether you will check baggage.
Make sure you have a quart-sized Ziploc bag and three-oz. or less size containers that fit in that bag.
If desired, check in 24 hours in advance.
Packing Strategy:If driving:
Determine how much luggage space is available if you are taking large objects and/or have many people in the car.
If flying:
Decide whether you will check in luggage.
Follow all airline standards for size and weight and items you can carry on. (An easy way to check the weight is to weigh yourself and then step on your home scale holding your bag.)
Two to Seven Days Before Your Trip:
Decide what you will want to wear and/or bring.
Do any last shopping: food, clothes, toiletries, items to bring on trip.
Do laundry and/or dry cleaning.
One to Two Days Before Your Trip:
Check the expected weather conditions.
Pack up all of the items in your bags to make sure that they will fit inside.
Put liquids into a quart-size Ziploc bag.
Go through your purse and other carry on items to make sure that you don't have any prohibited items (sharp objects like scissors or liquids like lipgloss).
Do online check in 24 hours in advance, and print out boarding pass.
Morning of Your Trip:
Do final packing of toiletries, food, books, etc.
Double check the flight status and that you have your boarding pass and government ID (passport if you are leaving the United States).
Give yourself some "buffer time" so if you're running late or hit bad traffic, you're still OK.
Packing List:Clothes:Use the weather report and any schedule events/activities to help guide your packing.
Pants, shorts, dresses and/or skirts
Shirts, including one that would be nice for an evening event
Sweatshirts or jackets
Underclothes, socks, nylons
Pajamas
Work out clothes
Shoes: dress shoes, workout shoes, informal shoes
Swim suit and cover up (and if necessary, towel and goggles)
Accessories: scarves, hats, gloves, jewelry and watch
Plastic bag for dirty clothes
Toiletries:
Floss, tooth brush, tooth paste, mouth wash, skin care, moisturizer, deodorant, glasses, contacts, contact case, contact solution and perfume
Hair brush, curling irons, flat irons, gel, hairspray
Makeup
Vitamins and/or medicine
If not staying at a hotel or have particular preferences:
Soap, shampoo, conditioner, razor, shaving cream, face wash, blowdryer
Miscellaneous:
Wallet and government ID
Cell phone
Camera (including extra battery and if applicable, device to upload photos to the computer
Calendar/planner/notepad
Books or other reading material
Gum or other snacks or necessary foods
All chargers for phones, computers, cameras, other electronic devices
Print outs of insurance policies and all other travel documents
Umbrella, boots, hats, gloves, scarves, sunscreen, etc. (depending on the weather)
Computer
Pens, paper, stamps
Emergency contact numbers and addresses
Any school work or other work materials
Gifts and thank you cards for anyone who is hosting you
Collapsible bag that you can use to bring home extra items
International Travel:
Exchange money
Double check passport up to date & visa OK
Tell credit card company that I will be abroad
Cell phone, calling card rates
Access code for the country
Give contact info to parents and roommates
Go to travel clinic for immunizations, medicine and food precautions
Ask about local customs in terms of acceptable/unacceptable dress and activities
Ask about converters for electronics-voltage and/or plugs
Buy travel insurance & emergency medical insurance
Check that your carry-on items are allowed in each airport where you need to take a flight. (Restrictions can be different for different countries.)
I hope this helps you to have a happy and stress-free holiday vacation.
Support HuffPost
A No-B.S. Guide To Life
Related
Popular in the Community