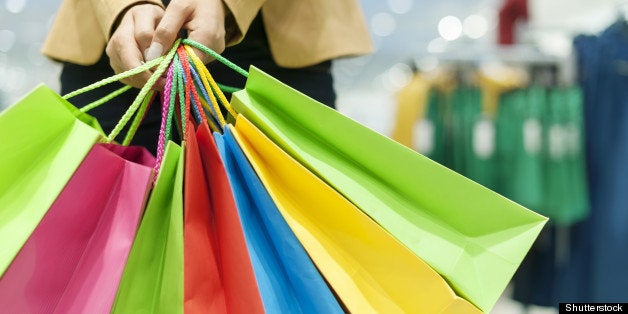 More things mean more happiness. At least, that's the thought process behind compulsive shopping, according to a new study.
Researchers from San Francisco State University found that shopaholics engage in out-of-control spending habits because they think the purchases will improve their moods -- and this is only driven by poor credit-management skills.
"Compulsive shoppers tend to be people who bury their head in the sand and ignore the credit card bill," study researcher Ryan Howell, an associate professor of psychology at the university, said in a statement "We also found that these individuals keep on buying because they are looking for that 'buy high,' hoping their purchases will lift their mood and transform them as a person."
The study, published online in the Journal of Economic Psychology, involved survey responses from 1,600 people about their shopping habits and money management skills and philosophies. Researchers found an association between poor money management skills and increased likelihood of being a compulsive spender. Being bad with credit management -- whether in the form of not paying credit card bills on time, not looking at statements, or similar -- was especially linked with being a compulsive shopper.
Researchers also found that compulsive spenders said they engaged in those kinds of shopping habits because of the mood-boosting effects.
"Our findings suggest that you can keep your shopping under control by paying attention to your credit card and checking in with yourself about whether you are shopping for emotional reasons," Howell added in the statement.
As many as 6 percent of Americans are compulsive buyers, according to MoneyTalkNews. And people may not just turn to shopping to lift their spirits -- they might do it to beat stress, too. A recent survey commissioned by The Huffington Post revealed that one in three recently stressed Americans turns to shopping as a stress-reliever. However, the same survey revealed that shopping was also a source of stress for these very people -- specifically, they were more likely to be stressed about unexpected expenses and how they would pay off their bills.

Related