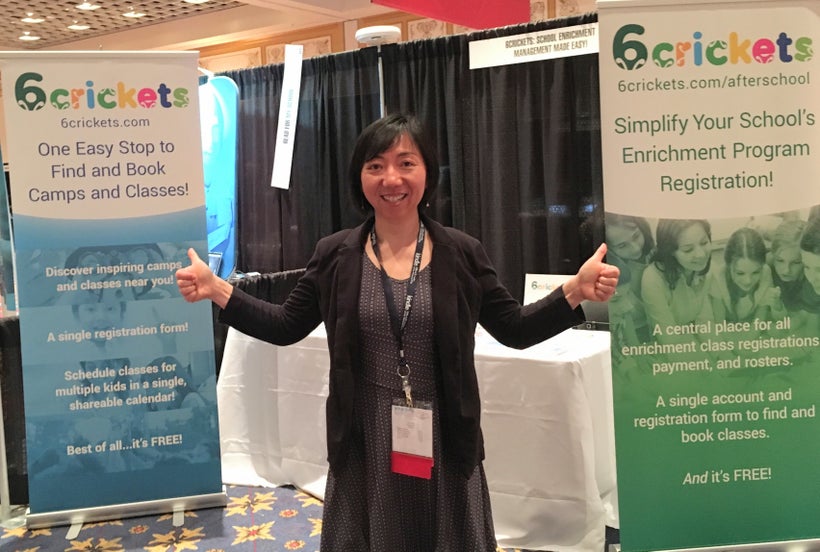 Helen Wang is a world-renowned computer scientist who had worked at Microsoft Research for 14 years. When computer worms wreaked havoc in early 2000s, Helen's research project Shield created a new product line in Microsoft's anti-malware suite to effectively combat worm attacks and protect millions of Microsoft Windows users. Her browser security projects Gazelle and ServiceOS have fundamentally enhanced the security of modern web browsers, impacting every web user and every web developer. She founded and managed the security and privacy research group at the prestigious Microsoft Research lab while serving as a Principal Researcher at the same time. In 2014, she was elected to be the program chair for the flagship IEEE Symposium of Security and Privacy conference. She has also served on the steering committees of various top academic conferences in security and privacy to this date. Throughout her research career, Helen mentored more than 30 Ph.D. students in their research and Ph.D. theses; many of them have become professors at top universities and industry leaders.
At the height of her career, Helen took a sharp turn. A few years ago, she left the cushy and fun corporate research life and co-founded 6crickets.com, which provides the much-needed technical infrastructure and market engine for children's enrichment activities.
Q: What problems does 6crickets solve? What has made you leave a great position to pursue 6crickets?
Every year, American children spend less than 1000 hours in the school; parents work 2000 hours a year; that leaves more than 1000 hours of no school and no parents each year for a child, even more than the school hours. There is so much friction and struggle in managing these 1000 hours. Parents spend hours at a time in discovering and arranging activities, such as after-school enrichment and summer camps. Activity providers have to jump through many hoops to teach. Schools and PTAs or PTOs often work hard to bring wonderful after-school enrichment to their children right at the schools, but it is painstaking to manage all the logistics involving providers, parents, and students.
This was quite surprising to me when I first needed to do activity-planning for my own children. We are in the 21st century. We Uber a ride and AirBnb a home-away-from-home all in minutes. The 1000 hours is such an important part of our lives, and yet it is among the last sectors of our lives where the technology support is so weak that they are painful for all parties involved. This spoke to me as an area ripe for disruption. As a technologist and a passionate parent, I felt that this is exactly where I can apply myself to solve a big problem and make a difference.
There is also the fundamental problem of K-12 education innovation. The pace of innovation here has not caught up with our technology age. Many great people like Bill and Melinda Gates, and Mark Zuckerberg and Priscilla Chan have put in significant resources to crack K-12 education innovation. Many have experienced the difficulty in innovating within the existing school system or during regular school hours -- it indeed requires significant caution to take risks and make big changes to children's one and only school life.
However, 6crickets points out a new angle and a potentially much easier way to tackle the problem: the no-parent and no-school hours are as many hours as those in school and they are free of many constraints faced by schools. As a result, we have already seen many extremely creative and diverse enrichment programs. Then, by removing the pains of the 1000 hours, we are enabling rapid K-12 education innovation. This is incredibly exciting to me. We are changing the world here!
Q: What are 6crickets' solutions for these two big and important problems?
6crickets.com embodies three key services. For parents, it is a search engine, a scheduler and a booking service for children's activities like summer camps and after-school classes (6crickets.com), saving them from hours of agony: with one login, one form, and one payment, parents can piece together an activity schedule for all their children and book activities in one go. For activity providers, 6crickets provides a (largely) free online registration and CRM tool for them to streamline their operations (6crickets.com/registration) and economical marketing to parents (6crickets.com/marketing). For schools and PTAs or PTOs, we help them bring the best afterschool enrichment to their schools with a free enrichment management tool for organizing providers, maintaining a unified roster across providers in real-time, and giving parents a one-stop online registration (6crickets.com/afterschool).
Q: How will these solutions propel the K-12 education innovation?
It is about building efficient "roads" or distribution channels to best channel supply to demand. By providing a search engine, an artificial intelligence-backed scheduler to connect open seats of classes to available slots in parents' calendars, and allowing efficient online payment transactions across vendors, we build the efficient roads on the Internet and everyone can enjoy the Internet speed. With online registration management for providers and schools, these folks no longer need to deal with paper forms, paper checks, hand-compiled rosters and all are automated. The saved time and dollars can now focus more on teaching and innovating in new education content. When it is easier to teach and easier to get taught, 6crickets will enable abundant education supply and the marketplace competition will incentivize the best quality education content and rapid innovation.
Q: What are parents, providers and schools' reactions to your solutions?
A: The response has been enthusiastically positive (6crickets.com/testimonials, 6crickets.com/press). We are blessed to be working in such a wonderful community of parents, providers, and schools with super-aligned goals of bringing the best education to our children. We constantly receive encouraging words and constructive feedback. It is very much like our community is building up these tools together hand-in-hand to make our lives easier and better.
Q: How about low income families?
A: Low income families need outside-school enrichment even much more because parents tend to work longer and the various access for these children are limited to start with. Outside-school enrichment is an area where we have seen and will continue to see the divide between affluent and underprivileged families. Because they are costly (and have private-school-level pricing), low-income families cannot afford them. When the 1000 hours (which are as many hours as the school hours) are not well leveraged, this means potentially significant learning loss for those who cannot afford outside-school enrichment. This is an area that deserves great attention from philanthropists and government. For example, it is incredibly important for Congress to continue and increase the funding for 21st Century Community Learning Center (21CCLC) and Student Success and Academic Enrichment (SSAE) programs.
Q: How has the transition been from being a researcher to an entrepreneur?
Believe it or not, creating a startup is actually very similar to doing research. They are both about blazing a new trail, exploring the unknown, formulating problems, testing hypotheses with prototypes (or minimal viable products), evaluating them with careful measurements, and iterating and pivoting towards the final blue print of the business. I particularly find building a new business is similar to building a secure distributed computing system; only when all entities' interests are well considered, aligned and served, the system can operate efficiently and robustly. This is really how we have built our business model. Interestingly, when I designed our company's sales management process, it was like designing a network protocol's state machine. Even when I make sales and investment pitches, I find myself using my research presentation skills where I was trained to succinctly present value propositions, to anticipate the most critical questions, to be convincing with concrete data, and to articulate the long term visions.
Surely, building a startup has really expanded my horizon and helped me branch out and make many different kinds of friends. I have told my former research colleagues that 6crickets is the hardest project that I have worked on, and it is the one that I am most proud of.
Q: What is startup life like for a forty-something woman and mother?
People create startups because they are compelled by their passion. Because of the passion, we take the dive, leave the comfort, work extremely hard and enjoy the process. Startups are indeed very demanding because we are doing something no one has succeeded doing and there is no blueprint or formula. In fact, we need to create that blueprint or formula. This means unpredictability in the types of work, amount of work, and one has got to be flexible to learn and pivot constantly. It is incredibly fun and intense. As a mom, I'd say startups are truly like newborn babies whom you must constantly hold, care, and love all the time.
So, as a forty-something woman and a mom, I know how to hold, care, and love a baby all the time. The challenge is to maintain a balance between work and family, particularly taking care of my own children (Corlan is 10 and Quincy is 8). It is definitely challenging. Lean In -- having a strong, supportive, and equal partner makes it possible. Time may be scarce, but my kids live the entrepreneur journey with us witnessing the passion, the creative process, the hard work, and the adventure of bringing a new business alive. That has been rewarding for our family. For example, my kids composed both the lyrics and music for a 6crickets theme song this past winter holiday to help 6crickets reach YMCA popularity.
If you would like the chance to meet inspiring leaders from across the country like Helen, please join us at the GlobalMindED 2018 conference in Denver, CO from June 9-11. To learn more about the community of thought leaders that we convene at this annual event and the work we do to support underserved populations, including first-generation students, visit our website.
Calling all HuffPost superfans!
Sign up for membership to become a founding member and help shape HuffPost's next chapter
This post was published on the now-closed HuffPost Contributor platform. Contributors control their own work and posted freely to our site. If you need to flag this entry as abusive,
send us an email
.