"Obviously, everyone here, all of us, are accustom to bad news from around the world, but this story really hits home for anyone who day-in and day-out mocks political, social and religious figures," said Conan O'Brien in acknowledgment of the Charlie Hebdo tragedy.
Comedy took a backseat on Wednesday as O'Brien and others paid tribute to the victims of an attack at the offices of a satirical weekly newspaper that left 12 dead in France. The talk show host went on to say that, though America often takes for granted the right to poke fun at its leaders and religious figures, it's a right that some are "inexplicably forced to die for."
"All of us are terribly sad for the families of those victims, for the people of France and for anyone in the world tonight who now has to think twice before making a joke. It's not the way it's supposed to be," said O'Brien.
"Conan" airs weeknights at 11:00 p.m. ET on TBS.
Before You Go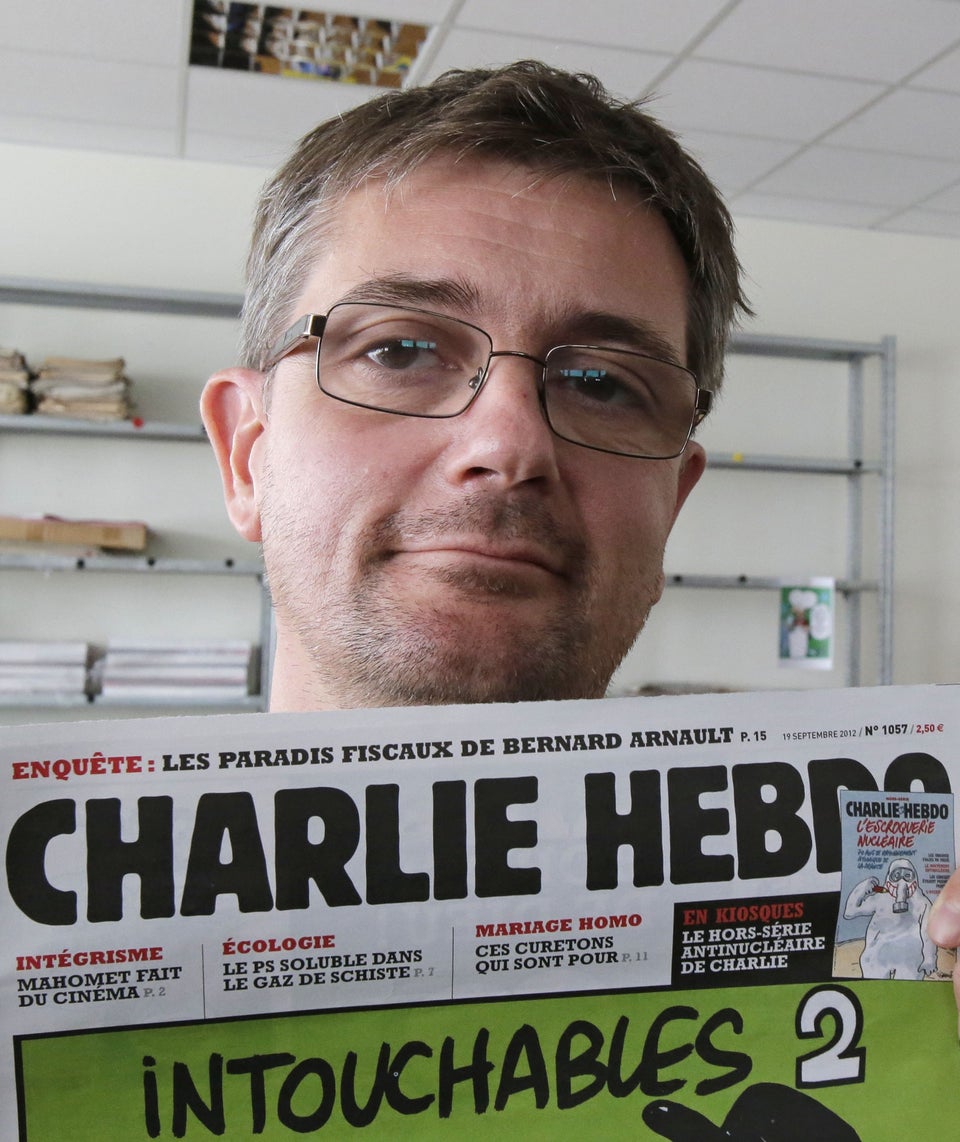 The victims of the Charlie Hebdo shooting
Popular in the Community