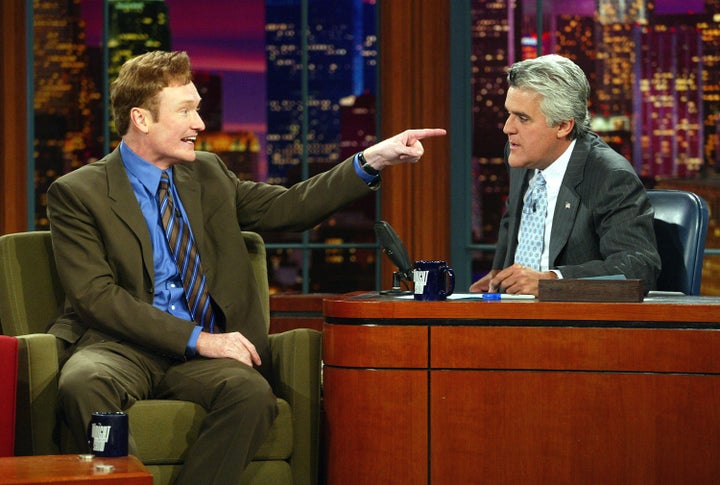 PASADENA, Calif. -- Jay Leno and Conan O'Brien have mined NBC's late-night mess for plenty of jokes about their employer. Now they seem to be turning on each other.
There was a certain bite to some monologue jokes by each man Wednesday, a day after O'Brien said he wasn't willing to move the "Tonight" show back a half-hour to make way for Leno.
Leno took note of his colleague's complaint that his NBC bosses gave him only seven months to establish himself at the "Tonight" show.
"Seven months!" Leno said. "How did he get that deal? We only got four."
O'Brien returned volley in his own monologue. He said hosting the "Tonight" show has been the fulfillment of a lifelong dream.
"And I just want to say to the kids out there watching: You can do anything you want in life," he said. "Unless Jay Leno wants to do it, too."
Conan also took shots at NBC's audience numbers and indirectly said that he had been "screwed over."
Could David Letterman sense something from all the way across the country in New York?
"Isn't it lousy cold outside today?" Letterman said on CBS' "Late Show." "You know, they say, from the weather bureau, they say it's caused by an Arctic chill between Jay and Conan."
NBC still hasn't commented on O'Brien's refusal to play ball, and a negotiated exit seems likely.
Popular in the Community